List of old age homes in Delhi – Top 21 best old age homes in Kalkaji, Mathura Road, Saket, Inderapuri and Wazirabad Village in Delhi, India with contact details, address and telephone numbers – both paid and free homes.
List of top 21 best old age homes in Delhi
Aashirwad Old Age Home, Adult Day Care Center, X- 22 Institutional Area, Karkardooma,, IP Extension Part II, Vikas Marg, Delhi. Phone 098108 44466.
Guided by a desire to create a home away from home, Aashirwad is designed to provide residents with a relaxing yet structured life. All efforts are made to insure that the residents live together as a single family unit by maintaining a cordial atmosphere. Aashirwad, residents are under the direct care of the home management and are asked by the management of their whereabouts.
Keeping in view their plight, the home has chalked out various programs wherein older people are provided physiotherapy and medical attention, besides medicines and entertainment free of cost.
Guru Vishram Vridh Ashram, Ashram, Gautampuri Phase-I, Near NTPC Badarpur, Opposite Mohan- Estate Metro Station, Mathura Road, Delhi. Phone 011 2994 1111.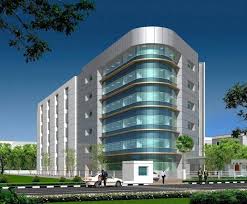 Sai Sahara Old Age Home, Old Age Home, WZ 145, Dasghara Village Near Todapur Village, Inderapuri, Delhi. Phone 098115 85762.
SAI SAHARA Old age home was set up in the year 2005, with the aim of providing home comforts and peace of mind to seniors seeking peace and calm. It is run as a nonprofit institution by the SAI SAHARA, a social service organization to provide shelter to people of advanced years who feel stressed out by the daily hassles and troubles of life.
SukhDham Old Age Home, A-451, Gali No. 7, Wazirabad Village, Delhi. Phone 098115 31550.
Rana Old Age Home, Senior Citizen Center, B-126, Freedom Fighter Enclave, Ignou Road, Neb Sarai, Sainik Farm, Delhi. Phone 099535 97601.
Suhana Basera Old Age Home, A-64, Roshan Vihar -II, Najafgarh, Behind Rao Man Singh Public School, Delhi. Phone 093114 78333.
Shiv Ashray Senior Citizen Home, Plot No 49, Near Japanese Park Gate No.1, Behind Mayur Apartment, Sec 9, Rohini, Delhi. Phone 098188 98071.
Vardaan Hospital, Hospital B-Near Post Office, 100, Malviya Nagar, Khirki Extension, Delhi. Phone 011 2668 9911.
Vradhjan Vardaan Kendra, in association with Helpage India has set up a Senior Citizens Centre to cater to senior citizens who require medical attention. The Centre provides long and short-stay facilities for senior citizens. Nursing services, physiotherapy and nourishing meals are provided at the Centre. All this is backed by 24×7 medical expertise at the hospital.
The home has spacious and well-ventilated rooms with all amenities. Home cooked vegetarian meals are served according to the seniors' requirements and medical needs. Situated within the premises of a hospital, the medical needs of senior citizens are given immediate attention.
Durga Old Age & Sick Care, 77, Forest Lane Saniak Fram Saket, Delhi. Phone 099996 62245.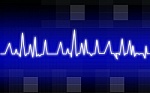 Vrishram Vridh Ashram Sheows, Back Office, B-31B, First Floor, Block B, Kalkaji, Delhi. Phone 011 6509 0313.
Saint Hardyal Educational and Orphans Welfare Society (SHEOWS) is registered under Society Registration Act 1860, an ISO 9001:2008 certified organisation. Since its inception it is working for the welfare of helpless old and other down trodden people of the society. The society is exempted under section 80G (5) (VI) of Income Tax.
The society is also registered under Foreign Contribution (Regulation) Act, 1976. Vridh Seva Abhiyan of Sheows plans to establish / run old age home in Delhi as well as through out India. Currently, they run two old age homes and soon they intend opening more old age homes across the country.
Sandhya Senior Citizen Home, Lodging, Block G, Delhi.
Changing lifestyles and the demands of high-pressure workplaces are increasingly leaving many senior citizens without adequate care at home, especially when they suffer from medical conditions.
The increased security threat to life and property where elders are soft targets, senior citizen homes are an ideal place for them. It not only helps to banish the loneliness of an empty home but also gives seniors a secure place to stay.
UCC Care Private limited, Corporate Office, Suite No 902 & 903, The Golden Estate, DLF Tower A, Jasola District Centre, Delhi. Phone 011 4972 7000.
Age Ventures India, Old Age Home, Annexe to House No.2, Harcharan Bagh, Mehrauli, Mahipalpur Road, Delhi. Phone 011 2612 2733.
Agewell Foundation, Social Services Organization, M8A, Lajpat Nagar, Part II, Second Floor, Delhi. Phone 011 2983 6486.
The Golden Estate, Old Age Home, B – 3, Central Greens, Nit, Delhi. Phone 090151 68123.
Help Age India, Non-Governmental Organization, C-14, Qutab Institutional Area, Block C, Delhi. Phone 011 4168 8956.
Vardaan Senior Citizen Center, Senior Citizen Center, B-100, Malviya Nagar, Delhi. Phone 011 4601 8202.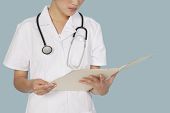 The Golden Estate – Privileged Living for Senior Citizens, Care Services.
Aamoksh One Eighty Hospitality Private Limited, Old Age Home, #1009, Park Centra, Sector 30, NH 8, Delhi. Phone 0124 465 4500.
Udaan, Charity, C-27 Dayanand Colony, Lajpatnagar-4, Delhi. Phone 011 4162 1137.
Diya Foundation, Non-Governmental Organization, 612, Ansal Majestic Tower G-Block, Vikaspuri, Delhi. Phone 011 4553 1135.
ALSO REFER
List of old age homes in Hyderabad
List of old age homes in Mumbai
List of nursing homes in Singapore
List of nursing homes in Queens