List of old age homes in Chennai – Top 34 best old age homes in Ambattur, Thyagaraya Nagar, Mangadu, Karapakkam, Kolathur and Hasthinapuram in Chennai with contact details, address and telephone numbers – both paid and free homes.
List of top 34 best old age homes in Chennai
Anandam Old Age Home, Assisted Living Facility, Anna Street, Gangai Nagar, Kallikuppam, Ambattur, Chennai. Phone 044 2686 0366.
Anandam is a Registered Charitable Trust formed in the year 1995 for the cause and care of elders with the avowed objective of being of help to them. The Trust had a modest programme of helping elders requiring help and rehabilitating them in some homes in Chennai during the formative years. In the year 2003 the offer of a house in Lenin Nagar at Ambattur by a benevolent couple free of rent prompted the Trustees to start a Free Home for Senior Citizens with just 3 residents.
Today there are 101 residents 73 female & 28 male members and all residents are in the age group 60 – 90.
Senior Citizens Home, No. 18A, New No. 34, Mylai Ranganathan Street, Thyagaraya Nagar, Chennai. Phone 044 2434 6414.
Sri Padmavathi Amma Aged Home, Charity No.3, Poongavanammal Avenue, North Raghu Natapuram Main Road, Mangadu, Chennai. Phone 044 6512 9170.
Sri Padmavathi Amma Aged Home for Senior Citizen Trust is run to serve the abundant, widower and old age women since 7 years. They are planning to construct a new spacious building to accommodate more seniors.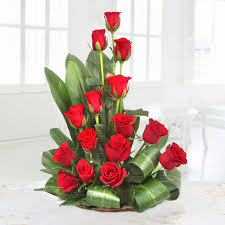 Annai Illam Old Age Home, 48/22 Old Mahabalipuram Road, Karapakkam, Chennai. Phone 094444 44874.
Maria's Old Age Home, 5/8B, Street, Parthasarthy Lane, Chennai, Butt Rd, Seven Wells, Chennai. Phone 098405 77474.
Maria's home for aged is a unit of Maria's Charitable Trust which is registered with government of Tamil Nadu, India. The inmates at this home are provided with good food and cozy beds. Nevertheless, they are charged only a meager amount according to their affordability. The home is open for all castes and creeds.
Manitha Neya Old Age Home, Foundation No.12, Anjaneyar Koil Street, Maruthi Nagar, Hasthinapuram, Chennai. Phone 044 2223 3192.
Manithaneya Old Age Home was started in the year 2010. The main objective of the organization is to provide full support for seniors which includes personal and medical care.
Rajnikanth Old Age Home, 12, Sri Ranganathan Nagar Road, Chennai. Phone 044 2229 0808.
Mahalakshmi Old Age Home, 24th Street, Nanganallur Co-op Society Colony, Chennai. Phone 093812 39000.
Amaithi Old Age Home and Orphanage, 91-a, 1st Main Road Shanthiniketan, Madambakkam, Selaiyur, Madambakkam, Chennai. Phone 044 6536 7181.
Saicharan Old Age Home, III, Palavakkam, 64, 2nd Main Rd, VGP Layout, Chennai. Phone 098400 64243.
Thavam Old Age Home, No: 12, Veeraragavan Street, Near Thangamaligai, Chennai. Phone 098425 58904.
Sri Vinayaga Old Age Home, No: 534, 20th Street, 4th sector, Ramaswamy Salai, KK Nagar, Chennai. Phone 095516 63106.
Athmaalayam, Old Age Home, Plot No-3, 3rd Street, Shankar Nagar, Vijaya Nagar, Velacherry, Chennai. Phone 044 2259 2773.
S.V. Home For Aged, 50/88, Panchali Amman Koil Street, Near Panchali Amman Koil Temple, Arumbakkam, Chennai. Phone 044 2363 5700.
A hospital is attached to the institution, managed by qualified physicians & paramedical personnel and is equipped with basic infrastructural facilities. The patients are offered free treatment and medical attention. Water beds are available for their comfort. Nurses are on hand throughout the day and night.
Sri Vigneshwara Old Age Home, Lodging, 204, 5th Link Road, Palkalai Nagar, Chennai. Phone 044 2451 2402.
Tender Care Home For Aged, Dental Supply Store No 1,Temple Tower, Kadappa Road, New Lakshipuram, Kolathur, Chennai. Phone 099623 51221.
Vishranthi Home for Aged Destitute Women, MGR Salai, Chennai.
John Bosco Old Age Home, # 5/3, Giri Nagar Main Road, Ramapuram, Chennai. Phone 094448 71179.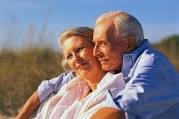 Prasanthi Old Age Welfare Home & Charitable Trust, Assisted Living Facility, Old No: 5, New No: 9, 2nd Floor, Third East Street, Kamaraj Nagar, Thiruvanmiyur, Chennai. Phone 044 2442 3764.
The Mercy Home, Old Age Home, 64, Halls Road, Kilpauk, Chennai. Phone 044 2644 2820.
Amma Appa Old Age Home, No. 1, Kombi Amman Nagar Opposite BP Petrol Pump, Mudichur, Chennai. Phone 099628 31211.
Sri Poorna Mahameru Trust, Non-Profit Organization, 1, Sankara Salai, Subam Nagar, Old Pallavaram, Chennai. Phone 044 2247 2483.
A free home for the elderly destitute is functioning since May, 1996 in Sankara Salai in Subham Nagar, Old Pallavaram,Chennai. Today, there are close to 50+ senior citizens living there, under the care of the Poorna Mahameru Trust, which attends to all their needs  accommodation, food, clothing, medical attention etc. free of any charge. The Thriveni Illam as the Free Home is called, is situated on a plot of the size 3600 sq.ft and has a floor area of 4200 sq.ft in two floors.
Birds Nest Old Age Home, Home Health Care Service, Plot No: 106, Mosque Street, Sri Devi Karumariamman Nagar, Thiruverkadu, Chennai. Phone 080567 47264.
Clasic Kudumbam, Elcot Ave, Chennai. Phone 044 2450 1127.
Kakkum Karangal Mudiyor Illam, Old Age Home, New No-39, Old No 7, Near Teppakullam, E Mada Street, Chennai. Phone 044 2440 1825.
Mahatama Home, 122 A, Aanitheru Chinmaya Nagar, Virrugambakkam, Chennai. Phone 044 2479 6508.
R V K Home For Aged, Social Services Organization, Plot No 907/A 2, J-Block, 19th Street, Vaigai Colony, Chennai. Phone 044 6526 7973.
The Chennai Homes Aishwaryam, Retirement Community, Plot No 57, East Coast Road, Kottaikadu Village, Seiyur Taluk, Chennai. Phone 044 4551 3131.
Rishi Aalayam, Charity, Old No.A-69, New No.4, 6th Street, Periyar Nagar, Perambur, Chennai. Phone 099405 79719.
Srimathi Sundaravalli Memorial Residency, Senior Citizen Center, (Puthur) Alapakkam,, Mappedu Rd, Alappakam, Chennai. Phone 044 2279 2003.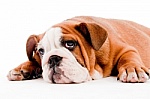 Aruwe, Old Age Home, Solaiamman Koil St, Palaiyam Nagar, Chennai. Phone 044 2645 4615.
Little Drops, Assisted Living Facility, 1, Kalluri Salai Koluthuvanchari Paraniputhur, Mangadu, Chennai. Phone 044 2679 3430.
Avvai Home & Orphanage, Non-Profit Organization, New No 24/41, Besant Avenue Road, Adayar, Chennai. Phone 044 2491 3226.
Trinity Happy Home, Old Age Home, No. 12/25, Ritherdon Rd, Vepery, Chennai. Phone 096772 26985.
ALSO REFER
List of old age homes in Hyderabad
List of old age homes in Mumbai
List of old age homes in Delhi