List of NGOs in Delhi – Top 26 best registered, legal and international NGOs in Chandni Chowk, Lajpat Nagar, Pitampura, Defence Colony and Karol Bagh in East, West, South and North Delhi with contact details, address and telephone numbers working for education, animals and environment and good for internship and volunteering.
List of top 26 best NGOs in Delhi
Uday Foundation, 113A/1, Adhchini, Sri Aurobindo Marg, Delhi. Phone 011 2656 1333.
Healthcare always remains as top priority for Uday Foundation. They continue to address the health needs of underprivileged children and women through their dedicated health centre. Over the past years, their partnerships with various hospitals and medical practitioners have benefited thousands of people in urban slums, remote rural areas and in natural disaster zone.
They believe, that providing mere basic health care is not enough, as every individual also deserves dignity. At Uday Foundation, they ensure the same by providing them respect, human touch, basic health care, free food and dry ration through compassionate approach.
Delhi Council For Child Welfare, Yamuna Marg, Prema Kunj, Civil Lines, Delhi. Phone 011 2852 4789.
In the last sixty years DCCW has touched the lives of over 200,000 children through its programmes and services – providing a home, medical care, nutrition, rehabilitation and education. This is no mean feat. It has only been made possible due to the generosity of people and institutions who believed they could make a difference to the lives of under-privileged children.
They achieve this through programmes in the areas of medical services, nutrition, vocational training, adoption, rehabilitation of physically and mentally children and the provision of day care and non-formal education.
In providing immediate relief as well as long-term rehabilitation to these children, the focus at DCCW has been on the girl-child, as the one who is most likely to be abandoned and in need of shelter and whose health, emotional and developmental needs are the most likely to be neglected within the family.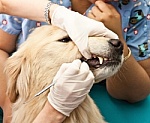 Butterflies, U-4, Green Park Extension, Delhi. Phone 011 2616 3935.
Butterflies is a registered voluntary organisation working with the most vulnerable groups of children, especially street and working children since 1989. With a rights based, non-institutional approach the organisation endeavours to educate and impart life skills to vulnerable children so that they become self reliant.
Over the years Butterflies has initiated a number of innovative interventions in the field and partnered with various government and non-government agencies to garner support for children. The main programmes are Education, Children's Development Khazana (life skills programme teaching financial management), Child Health Cooperative (CHC), Children's Media (radio, video, newspaper and theatre), Resilience Centre & Childline (1098, 24 hour helpline for children in crisis), and vocational training (includes Butterflies School Of Culinary & Catering and computer education).
Butterflies also has a research, advocacy and training wing that works to support mobilization of civil society and influences policies at all levels. It is an active participant in national and international networks for advocating and promoting policies, programmes and actions to protect rights of children.
Sparsh Ngo, Sumer Chand Bhawan, Som Bazar Road, Sector 5, Delhi. Phone 078386 54550.
They are committed to ensure that their work is conducted in all respects according to ethical, professional and legal standards. They are motivated to generate surpluses that can be reinvested for the sustainable benefit of all stakeholders.
They endeavour to provide values-based teaching with respect to student-teacher relationship and provide teachers the opportunities and challenges to be leaders in holistic education of newer generation. They empower women and provide equal growth opportunity at the workplace and strengthen leadership skills across different management levels.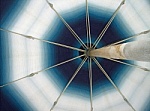 Ngo Consultancy, Office No.204, 45-B, 1st Floor, Hasanpur Main Road, Amar Plaza Building, I.P. Extension, Patparganj, Delhi. Phone 078382 72423.
Rana Old Age Home, B-126, Freedom Fighter Enclave, Ignou Road, Neb Sarai, Sainik Farm, Delhi. Phone 099535 97601.
Udaan, C-27, Dayanand Colony, Lajpatnagar, Delhi. Phone 011 4162 1137.
Agewell Foundation, M8A, Lajpat Nagar, Part II, Second Floor, Delhi. Phone 011 2983 6486.
NGO Registration India, 260 Second Floor, Near Dataji Gurudwara, Bhai Parmanand Colony, Delhi. Phone 099118 87155.
Deepalaya Choral Group, 46, Institutional Area, D-Block, Janakpuri, Delhi. Phone 011 2852 0347.
Praatham Srishti (NGO), 193, Pocket 13, Mangalpuri I, Delhi. Phone 011 2508 3238.
Umeed NGO, 208-216, DDA Commercial Complex, Aurobindo Place, Delhi. Phone 011 4022 4000.
Shuddhi NGO, 86C, CD BLOCK, Pitampura, Delhi. Phone 096548 15105.
National Commission for Women, 4, Deen Dayal Upadhayaya Marg, Near ITO, Delhi. Phone 011 2322 2845.
RCS Office, Parliament Street, Near Police Station, Sansad Marg, Delhi. Phone 011 2374 2938.
Mahila, Mahagun Metro Mall, Delhi. Phone 0422 436 8649.
Amar Jyoti Charitable Trust, Road Number 72, Karkardooma, Vikas Marg, Delhi. Phone 011 2237 5205.
Pahel, N89, Block-N, Abul Fazal Enclave, Part 1, Okhla, Delhi. Phone 098102 09649.
Every day, they touch lives of people along with grassroot partners, dedicated volunteers, armed forces and various other agencies with the support of their partners.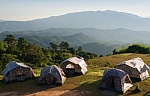 Muskaan NGO, Plot No.3, Pocket 2, Sector B, Vasant Kunj, Delhi. Phone 011 4176 1873.
They regularly need volunteers, sometime on project-to-project basis, and sometimes for ongoing programmes. If you are a corporate, looking for ways for meaningful involvement of your employees in community service by contribution of time, talent, energy, skills and resources, they will be more than happy to be your active partner.
Smile Foundation, Green Park Ext, Block V, Delhi. Phone 011 4312 3700.
Roko Cancer Charitable Trust, B-43, Soami Nagar, Panchsheel, Delhi. Phone 011 4174 9060.
Maitri India, J-92, Anant Ram Diary Complex, R.K. Puram, Sector 13, Delhi. Phone 099116 67995.
Every month they receive tons of in-kind help from their generous donors enabling them to sustain their operations.
Help Age India, C-14, Qutab Institutional Area, Block C, Delhi. Phone 011 4168 8956.
Sai Ram Education & Welfare Society, Opposite Metro Pillar No.42, 159, Vikas Marg, Block A, Delhi. Phone 093125 88759.
Diya Foundation, 612, Ansal Majestic Tower, G-Block, Vikaspuri, Delhi. Phone 011 4553 1135.
National NGO, TA–204, 1st Floor, Ravidas Marg, Tughlakabad Extension, Delhi. Phone 011 6465 5253.
ALSO REFER
List of finance companies in Delhi
List of fashion designers in Delhi
List of book publishers in Delhi
List of advertising agencies in Delhi