Breastfeeding and drugs medications
Almost all drugs taken by lactating mothers are excreted through breast milk, usually in very small amounts. But, if a drug is required to be given in a large dose or over an extended period, breastfeeding may prove damaging to the infant.
Antithyroid drugs given to the mother with thyrotoxicosis (a disease of the thyroid gland lying in the neck), for instance, may cause hypothyroidism in the infant.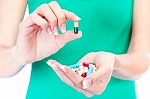 Influence of the contraceptive pill on the breast-fed baby
The accumulated evidence suggests that certain types of pills (nearly all, remember it, contain hormones including oestrogen) do have an adverse effect on lactation.
But, again a point that should not be overlooked is, that this is the case only when lactation is not yet established. The contraceptive pill does not, however, interfere with the fully-established lactation.
A question generally asked is whether the consequences of the pill just a coincidence or indeed its pharmacological adverse effect?
There is, in fact, as yet no right answer to it. It is very much possible that mothers who are in a hurry to start the pill are also the ones who unintentionally fail to encourage adequate sucking at the breast.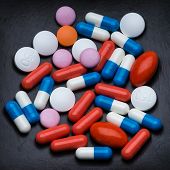 All said and done, it is advisable to wait for about six weeks before starting an oral contraceptive.
In fact, it is advisable not to rush into intercourse until at least six weeks have elapsed since the arrival of the child. By this time, lactation is fully established and will not be affected by the use of the pill.
Yet, if you must use the pill earlier, make sure that you go in for a preparation that contains low dose of hormones.
In this case, remember to give up the pill as soon as you feel your lactation has begun to be affected.