List of spas in Mumbai – Top 10 best spas in Mumbai includes good, famous, couples, ayurvedic, nail, value and luxury spas in 5 star hotels in Mumbai, India
List of top 10 best spas in Mumbai
Quan Spa at JW Marriott Hotel, Mumbai
The Quan Spa at the JW Marriott Mumbai provides an ideal space to take time out to relax & rejuvenate.Quan Spa Mumbai has recently been inducted into the Hall of Fame – Best Hotel Spas at the Asia Spa awards 2010.
When infused with the ancient therapeutic traditions of the Indian culture, as it is in Mumbai, Quan Spa opens a whole new world of wellness, health and beauty in mind and body.
Club Oasis Spa at Grand Hyatt, Mumbai
Club Oasis Spa & Fitness Centre pampers and revitalises your mind, body and soul, where every gesture is an exquisite ritual of well being.
Relax your mind and body at the Grand Hyatt Mumbai hotel in Bandra's Club Oasis Fitness Centre and Spa. The spa lets you rejuvenate your senses at its spacious facility dedicated to fitness, relaxation, recreation and beauty treatments.
Their Pure Bliss – Signature Treatment helps you to escape the limits of time and is designed to nourish, rejuvenate and awaken the wellness within. The journey starts with scrub; wrap and a relaxation massage followed by face cleansing and head massage to ease out your stress level to complete your journey. A great way to get away from the hustle and bustle of city life.
The Oberoi Spa and fitness centre at The Oberoi, Mumbai
The Oberoi Spa and Fitness Centre at The Oberoi, Mumbai offers guests the opportunity to indulge in luxurious rejuvenation and relaxation, in serenely appointed surroundings.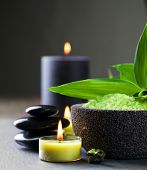 The Oberoi Spa and Fitness Centre has been created exclusively for residents of The Oberoi, Mumbai. There are six therapy rooms in the Spa, all designed for single occupancy.
Separate changing areas are provided for men and women, as well as steam facilities, for both men and women. In an effort to further customize the spa experience, guests are given a selection of music to choose from, which they may enjoy during their treatment.
The hotel's therapists will guide guests through a range of therapeutic programmes, each designed to cater exclusively to individual needs.
Treatments specifically targeting gentlemen guests, such as deep cleansing facials; after workout therapy; and a sports pedicure, are also offered.
The Oberoi Spa uses only the finest Omorovicza skincare products, which harness the curative properties of Hungary's famed thermal waters, taking skin care to a whole new level.
Trident Spa at The Trident, Bandra Kurla
Trident spa has eight exclusive self-contained therapy rooms comprising two suites with separate beds for couples and six single therapy rooms.
Every room overlooks a garden courtyard with blinds for privacy and comfort and has an attached rain shower and steam facility for a luxurious post treatment experience.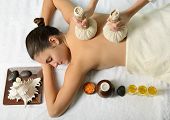 Trained therapists at the spa offer a wide range of treatments inspired by Ayurvedic and Western techniques. These are ideal to de-stress or to counter jet lag.
From a high-energy workout in their state of the art fitness centre to a leisurely spa ritual at the Trident spa, their facilities are exclusively for resident guests so that you never have to wait or work out in a crowd.
Myrah Spa, Juhu, Mumbai
Rejuvenate, relax in one of the best spas of Mumbai nestled cosily in the lazy suburbs of the very upmarket Juhu that is spread over two levels of opulent indulgence. They offer a variety of body spa treatments where they cater to the outer wellbeing of an individual which is as important as a calm inner state.
Uplift your soul with the aroma of their special Spa Body polishes while they gently exfoliate your skin promoting cellular renovation, refining pores, and giving your skin a uniform relief. They recommend this before all massages and envelopments to promote deeper penetration of therapy oils and creams, thus enhancing the therapeutic appeal of all body spa experiences.
Their Fruit polishes are made from natural & seasonal fruit enzymes that exfoliate the skin without harsh scrubbing. Enzyme peels are gentle exfoliators and will leave your skin noticeably smoother, softer and rejuvenated after even a single treatment.
Bliss the Spa at Waterstones Hotel, Mumbai
Take a reprieve to indulge your senses at Bliss – the tranquil spa.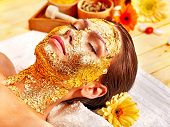 Offering traditional spa facilities set in soothing designer spaces created to evoke your senses. Calm and enrich the body and mind through an extensive menu of rejuvenating therapies by trained professionals.
The Spa at Ramada Powai Hotel and Convention Center, Mumbai
Ramada Powai Hotel & Convention Centre is a business hotel in Mumbai, located in the upscale business and residential suburb of Powai.
Located conveniently near the Mumbai International Airport (6km) and Domestic Airport (10km), the hotel serves as a traveller's hub for the business districts of Powai, Andheri, Goregaon, Hiranandani and Bandra-Kurla Complex.
Retreat to the spa at Ramada Powai, where professionally qualified therapists will provide you an addictive spa experience, with therapies from all over the world.
Also, a state-of-the-art fitness centre keeps you in shape even on business travel. Tone up with customized workouts, cardio-vascular machines and isotonic equipment, guided by their certified trainers.
Kaya Kalp The Spa at ITC Grand Central, Mumbai
Kaya Kalp offers western style therapies using luxurious products that are natural but deliver the desired effects and an array of hair and beauty services.
The spa's luxurious interior designs will start your sensory journey as soon as you enter with a delightful aroma and relaxing surroundings, as you walk into a haven of peace and tranquility with unparalleled luxury.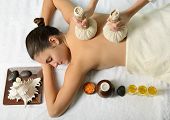 Rejuve The Spa at The Lalit, Mumbai
Located close to the city's airports and minutes away from business and financial districts, The Lalit Mumbai offers a calm and peaceful oasis for business and leisure travellers. With a soaring seven-storey atrium lobby, one of the largest in Asia and priceless murals, it exudes sheer luxury and opulence.
368 exquisite rooms and suites providing panoramic skyline views, six resplendent dining and nightlife destinations, the award-winning Rejuve – The Spa, and sophisticated event venues ensure that your every expectation is met and exceeded.
Experience a complete holistic experience encompassing Aroma, Ayurvedic, herbal and natural therapies, the patented colour healing and yoga only at Rejuve – The Spa at The Lalit, Mumbai.
So Spa at Sofitel Mumbai
The hotel is strategically located in the geographic center of Mumbai, with direct access to both the domestic and international airports and the business and entertainment districts in South and North Mumbai.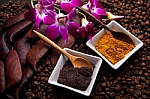 The hotel is also served by 2 train stations at Bandra and Kurla and has easy road access from the Western Express Highway.
Bathe your body in healing elixirs at a luxury Mumbai spa at Sofitel, Mumbai.
Expert therapists massage you into bliss, increase your well-being with time-honoured Ayurvedic treatments and add a natural sparkle to your skin with So Spas unique diamond facial.
RELATED TOPICS