List of spas in New York City – Top 10 best spas include day, hotel, facial, couples, massage, nail and luxury spas in New York City, NY, USA
List of top 10 best spas in New York City
Sense Spa at The Carlyle Hotel, NYC
Sophistication meets relaxation at Sense spa. With an air of elegance and the indelible character of the hotel, every treatment offered here is an expression of The Carlyle's dedication to being the ultimate luxury spa in New York.
To welcome guests to a world of refinement, the spa features four treatment rooms, a relaxation room, a special Duet suite and separate men's and women's changing rooms, each with its own steam room.
This Upper East Side retreat also offers a special treatment room with a state-of-the-art Kohler DTV shower which provides guests a total sensory experience:  water, sound, light and steam entwine in a completely customizable system.
Built in 1930, The Carlyle is a New York City luxury hotel that exudes charm and elegance. For generations, it has been the "home away from home" for world leaders, celebrities and sophisticated travelers. Guests discover remarkable privacy, luxury and impeccable service from this award-winning property.
Cornelia Spa at The Surrey Hotel, NYC
Embark on a journey of discovery infused with the scents, sensations and flavors that only true sophistication can provide. The enchanting aromas of citrus and sandalwood greet you, evoking calmness, relaxation and tranquility that are the hallmarks of every Cornelia.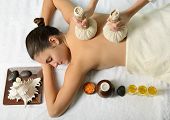 Sample their artisan honey and sip hand-blended teas before partaking in one of their signature treatments.
At the spa, gracious service is executed with genuine warmth and thoughtful attention that is symbolized by a unique professionalism and passion. Urban serenity is elevated to create a truly unique and luxurious experience.
Shibui Spa at The Greenwich Hotel, NYC
Shibui Spa is a space for guests of the Greenwich Hotel to unwind, cleanse body and mind, and heal. Their philosophy is one of balance—balance between the traditional and the modern and between nature and city.
To enter Shibui is to be embraced by wood, water, and stone—much of it with a storied past—and their treatments are rooted in the same simplicity and reverence for nature. The products used are plant-based and, whenever possible, organic.
Bring balance to your skin with their signature facial featuring Elemental Herbology's naturally-active, botanical and mineral-infused collection. Whether looking to resolve congestion, soothe sensitive skin or restore hydration in dry, lackluster skin, this treatment is customized to address your present concerns.
A blend of essential fatty acids, vitamins, and marine extracts, combined with a host of cell-plumping, anti-aging actives, boost circulation and stimulate natural tonicity.
Remede Spa at St Regis Hotel, New York City
Located in the lower lobby level of the hotel, the Spa is committed to creating an exceptional experience for each guest.
From champagne and a relaxing environment, to luxurious throws and customized treatments, their goal is to surpass all expectations and help you escape to a sanctuary of indulgence and relaxation.
Soft music, sumptuous throw blankets, crisp champagne and silken chocolate truffles welcome guests into a personal sanctuary of indulgence. From there, a full menu of avant-garde treatments awaits. Signature blends of active botanicals nourish the skin and restore a youthful glow, while powerful massage techniques evoke enduring relaxation.
Red Door Spa at The Chatwal Hotel, NYC
Illuminated in therapeutic colors with scenic lightboard backdrops, this 2,400 sq. ft spa, with three serene treatment rooms, stimulates all the senses.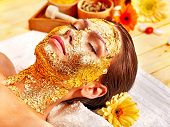 The eyes are invigorated with color and light therapy; plush robes and linens for touch; for the nose, Chypre scented amenities; and for taste uplifting spa aperitifs.
Red Door Spa at The Chatwal is a sanctuary oasis for both overnight guests and savvy Manhattanites alike, designed to deeply relax in an intimate setting. The all-encompassing spa menu includes award-winning signature services, enhanced specialty treatments and features Red Door Spa Professional®, the first comprehensive skin care and body care line designed to enhance and extend results-driven spa treatments and services at home.
Enjoy the full amenities of the spa complete with a fitness center, saltwater lap pool, private changing suites with steam showers and a relaxation lounge with spa aperitifs.
The Spa at The Trump Hotel, New York
The Trump Spa is a serene sanctuary featuring luxurious spa treatment rooms where you can pamper yourself with a relaxing full-body massage, clarifying or detoxing facial, warm herbal wrap or body glow scrub.
The saunas and steam rooms at the serene spa in New York City further help you relax and ease the tension of the day.
The Trump Spa proudly features the finest lines of specialty spa products to accentuate the benefits of any treatment. From advanced skin care treatments by celebrity skin specialist Sonya Dakar, aromatherapy oils by Manhattan's own Essence of Vali, wellness remedies by Sprayology, candles by Oculatum, famed nail lacquers by Deborah Lippmann and skin softening body treatments by Nikali and Fleur.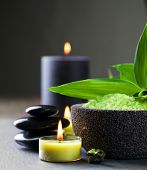 The New York Palace Spa Hotel, NYC
Experience a mind and body transformation in the heart of Midtown Manhattan when you visit The New York Palace Spa and Fitness Center, offering a variety of treatments, services and features to help you relax, revitalize and restore.
Every experience can be customized to the desires of guests to provide the perfect escape from the city, whether it's for a quick massage or an entire day devoted to achieving absolute bliss at one of the best spas in NYC.
For the ultimate luxury, opt for an in-room treatment—their qualified therapists will come to you. Couples services are also available for honeymooners or anyone who desires a joint spa experience.
Their full range of treatments and luxury facilities will ensure ultimate relaxation during your time at the the hotel.
Guerlain Spa at Waldorf Astoria Hotel, New York City
Indulge in pampering at the Guerlain Spa, where every treatment is a personalized experience in tranquility, orchestrated by experienced and caring technicians.
This is the essence of the Guerlain experience – the perfect union of effective know-how and aesthetic expertise.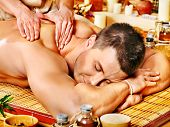 The full menu of spa services, includes personalized facials, men's treatments, body treatments and massages, makeup artistry and more.
Enjoy a unique personalized spa experience, designed to pamper and transform. The Guerlain Spa, located on the 19th Floor with stunning views of Midtown Manhattan, provides a completely cocooned, en-suite experience with luxuriously appointed treatment rooms, each adjoined by private bath and changing rooms.
With an emphasis on customization, Guerlain Spa treatments are designed to enhance the individual's beauty and well-being with therapy tailored according to individual needs and expectations. Each spa treatment also comes with the signature Final Touch inclusive of garment steaming, shoe shine and a make-up refresh.
La Prairie at the Ritz Carlton Hotel, New York City
At La Prairie at The Ritz-Carlton Spa, you can replace worldly concerns with a world of comfort.
Escape to the La Prairie day spa in Midtown Manhattan and experience unforgettable treatments and relaxing spa experiences in the heart of New York City.
The Midtown Manhattan spa features six treatment rooms and men's and women's steam rooms, along with every relaxation and beauty-related need from travel therapy and facials to energetic body treatments. Brides and their attendants will especially love the way we tend to their distinct needs as they prepare for their big day.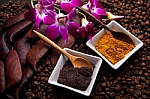 Jiva Spa at The Pierre, Taj Hotel, NYC
The philosophy of Jiva Spa is rooted in India's ancient approach to wellness. Jiva Spa embraces a deep understanding of mind, body and spirit; their individual needs and their inter dependences.
With Jiva Spa, you undertake the journey within, through an array of rejuvenating holistic treatments, meaningful rituals and ceremonies for a truly calming experience.
Blending ancient Indian wisdom with contemporary therapies, Jiva Spa offers the best in Indian rejuvenation therapies ranging from Indian aromatherapy massages, time-honored Indian treatments, body scrubs and wraps. Signature Jiva Spa experiences bring guests the essence of traditional royal wellness and therapeutic experiences.
RELATED TOPICS