List of spas in Goa, India – Top 10 best spas in Goa includes new, luxury, ayurvedic, massage and health spas in good 5 star hotels in North and South Goa, India.
List of top 10 best spas in Goa
Maya Spa at the Zuri Hotels and Resorts, Goa
Enjoy the experience of divine healing and beauty massages at Maya Spa, The Zuri White Sands, Goa Resort & Casino. The Maya Spa at The Zuri White Sands, Goa Resort & Casino is a venue to head to, for some pampering of the body and soul.
With a bouquet of Ayurvedic massages on offer, there are separate steam rooms, saunas and Jacuzzis for men and women.
Maya Spa is The Zuri's own signature line of premium spas which has been designed to help you refresh, rejuvenate and re–energize.
The Goa hotel spa caters to Ayurveda and Western style massages and is just the place to unwind, relax and stay in shape.
Rejuve the Spa at The Lalit, Goa
Experience a complete holistic experience encompassing Aroma, Ayurvedic, herbal and natural therapies, the patented colour healing and yoga only at Rejuve – The Spa, The LaLiT Suri Hospitality Group's signature brand.
Established across all its properties, the spa also offers salon services, a futuristic gymnasium, swimming pool and sports facilities, depending on the destination. After all, you may not have control over what happens in your life but you can at least control the way it affects your health.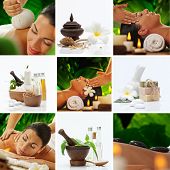 Jiva Spa at Taj Exotica, Goa
Begin your journey to wellness in the stunningly stylish surroundings of a Jiva Spa, ensconced in the most scenic hotels.
Permit physicians to prescribe a personal healing plan just for you, taking into account your body type and lifestyle. Take a deep breath and let the gentle fragrance of natural aroma oils waft over you.
Drift off into a drowsy stupor assisted by the nimble fingers of the masseur. Soothing Spa Sojourns from Taj Holidays are just what you need to restore complete physical, mental and spiritual equilibrium.
These Jiva Spas are located at all the 4 Taj Hotels properties in Goa viz : Vivanta by Taj at Panjim, Vivanta by Taj Holiday Village, Candolim, Vivanta by Taj Fort Aguada, and Taj Exotica, Benaulim.
Sereno Spa at Park Hyatt Goa Resort and spa, Goa
Escape to a spa in Goa spa unlike any other, where ancient Ayurvedic and yogic healing traditions are infused with the revitalising allure of the Arabian Sea.
Sereno Spa at Park Hyatt Goa Resort and Spa is a unique health and wellness oasis that offers holistic treatments through a blend of unique therapies.
Your visit promises to be a transformational experience, integrating timeless therapeutic methods with the contemporary spa principles of aromatherapy and energy healing.
The award winning Goa hotel spa invites you to relax, revitalise and refresh with a variety of spa treatments, massage therapies, fitness and yoga activities, drawing on the mystical traditions and philosophies of old world India.
Divine Spa and Salon at The Crown, Panjim
The Crown, Goa offers its guests a chance to indulge in the delightful ritual of pampering. With its range of beauty treatments and relaxation massages, the soothing atmosphere, the calming music and the aromatic fragrances is just what you need after a long and stressful day.
Their therapists are skilled and experienced in a wide range of treatments from Far-Eastern therapies to Aroma and Swedish massages.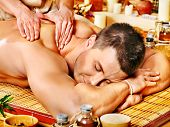 One can also avail of the beauty treatments like facials, manicures & pedicures.
The Spa & Salon at The Leela, Goa
A key feature of The Spa is an emphasis on Ayurvedic treatments with an in-house Ayurveda doctor and trained therapists.
There is also a full range of Eastern and Western treatments as well as dairy yoga and well-being sessions, a fully equipped gym, steam rooms and saunas.
Each of their spa treatments are designed to provide ultimate in personal pampering. You can select from their range of luxurious face and body spa therapies that represent the best from across over the world.
Situated on the pool-side, the salon gives you a feeling of extreme serenity whilst you pamper yourself at the salon. Get a relaxing head massage or a hand & foot ritual by the pool.
Spa Alila at the Alila Diwa, Goa
Lose yourself in a world of sheer self-indulgence at Spa Alila. Revel in an array of treatments and therapies at the hands of expert staff and emerge completely relaxed and energised.
Spa Alila provides specialised treatments that combine the wisdom of ancient Asian healing techniques and the proven goodness of age-old beauty recipes with the curative benefits of fresh, natural ingredients.
Spa Alila has recently added to its treatments by incorporating Ayurveda and Detox therapies.
Spa Alila features 4 double treatment rooms and 5 single treatment rooms, each equipped with individual steam, shower and outdoor patio with daybed. Two of the double rooms boast of a private jacuzzi and chilled shower. Spa Alila facilities also include a sauna, and beauty salon.
Shamana spa at the Grand Hyatt, Goa
Shamana is a Sanskrit word for balance. The essence of Shamana Spa in Goa is to create a perfect balance between well-being and lifestyle.
Well-being programs include the time tested cultural and traditional wisdom of the South East Asian principles of science and Indian healing from Ayurveda.
International products incorporating diamond, pearl and seaweed will be used in the treatments that are exclusively available at Shamana Spa.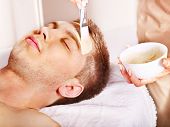 Sohum Spa at the Radisson Blu Resort, Goa
Enhance your holiday by ordering a relaxing treatment at the Radisson Blu Goa Cavelossim Beach resort's Sohum Spa. Whether you choose to unwind with a couples' massage or with an Ayurvedic treatment, you can enjoy the benefits of our revitalizing services.
The spa also features a fitness center, which makes it easy to keep up with your exercise routine, and a steam room and sauna to help you release toxins and rejuvenate yourself.
One of the most extensive wellness centers in Goa, Sohum Spa boasts a variety of soothing therapies and features.
The spa provides holiday guests with Goa hospitality and a wide range of services, including western and Ayurvedic treatments, meditation and yoga, and features like an in–house gymnasium.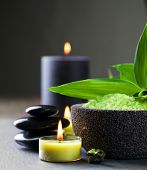 Zaara Spa at the Resort Rio, Goa
The Zaara Spa offers a range of spa treatments including relaxing body massages, body scrub, wrap treatments & ayurvedic treatments.
Zaara offers a range of salon treatments including manicure, pedicure, facials, hair treatments, waxing, threading, hair styles & makeup.
Their highly qualified doctors and in-house professional staff provide you with personalized care for a unique healing experience. They also have an in-house Ayur-shop well stocked with all kinds of Ayurvedic Beauty and body care products.
They have specially designed treatments for expectant women or nursing mothers.
RELATED TOPICS