List of spas in Bangalore – Top 10 best spas in Bangalore include ayurvedic, day, hair, massage and luxury spas in Whitefield, Jayanagar, Koramangala and Indiranagar in Bangalore, Karnataka.
List of top 10 best spas in Bangalore
The Spa at Palm Meadows Club, Bangalore
Step into a haven of peace at the spa and fitness center, with the finest therapies that allow you to detox, de-stress and simply let go.
The treatments include Swedish massage, aromatherapy, reflexology and traditional Indian massage, among others.
It's a must visit for all those who are looking out for a complete body care treatment.
Aristo Spa and Salon at Grand Mercure, Bangalore
With the latest treatments and professional staff you will leave feeling tranquil and utterly indulged. Aristo Spa offers a variety of treatments to cater to all requirements.
Whatever the reason for enjoying a little de-stressing luxury, Aristo Spa is ready to serve you in the tranquil spa next to the pool.
Aura Spa at The Park Hotels, Bangalore
Refresh and rejuvenate your senses at Aura. With a promise to soothe you – body, mind and soul, they invite you on a journey to sensory heaven by indulging in an array of profoundly relaxing therapies.
Among the various kinds of treatments is a nourishing Honey and Coconut scrub where a deliciously decadent blend of nature is used to exfoliate, soften and smooth the skin.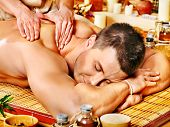 An application massage with warm coconut oil completes the experience leaving you feeling beautifully relaxed and pampered from head to toe.
Sohum Spa at Mövenpick Hotel & Spa Bangalore
Sohum Spa has been created with the passion to provide scientifically-validated wellness therapies in a completely relaxing aesthetic environment. The Sohum Spa, at Mövenpick Hotel & Spa Bangalore, pledges to enhance wellness in an extraordinary and luxurious ambiance and ensures to deliver every aspect of the spa experience, making it a special moment to cherish. The treatments are inspired by traditional Indian, Oriental and European healing techniques.
The Spa features eight treatment rooms and an extensive selection of therapies from around the world. At Sohum Spa one can see a combination of Salon & Spa therapies that have evolved from the centuries-old healing arts of India and other countries.
These ancient therapies have been refined and reset in a modern environment, to be delivered in high international standards. They are one of the first operators in the wellness segment to lay emphasis on the Indian ethos of holistic healing of the mind-body and spirit.
The Spa at The Golden Palms Hotel and Spa, Bangalore
The spa symbolizes complete wellness and relaxation. One of the biggest and spacious spas in town The Golden Palms Spa has emerged as a hot destination for spa tourism and medical tourism with its diverse range of traditional and revolutionary advanced health, beauty and relaxation therapies.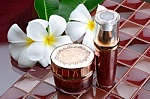 Designed as a site for traditional Indian wellness heritage and oriental therapies spa features 36 treatment rooms, a beauty salon, wet areas comprising of hammam, sauna for ladies and gentlemen and a large relaxation zone and a state of art Gymnasium.
The Spa menu includes signature therapies exclusive to The Golden Palms Hotel and Spa along with Aroma therapy massages, Thai massage, Hot stone massage, Balinese massage, scrubs, wraps and salon services.
Angsama Spa at Angsama Oasis Spa and Resort, Bangalore
Indulge in a delightful menu of time-tested spa treatments under the skillful hands of the Angsana Spa therapist.
Calm your mind and draw in the serenity of your surroundings. Sit back and relax as our therapist welcomes you with a soothing foot wipe.
Complete the Angsana Spa experience with some post-treatment time to shed the cares of the world over an herbal drink and refreshments. All Angsana Spa sessions come with an additional complimentary 30-minute Calm Time of refreshments and relaxation.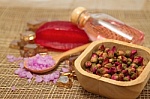 Kaya Kalp The Spa at ITC Gardenia, Bangalore
Here, India's rich cultural, spiritual and ancient traditions are intertwined throughout their treatment menu with healing stones, soothing music and the healing hands of the therapist's that will be effectively integrated into an experience that is relaxing and rejuvenating on a soul level.
Kaya Kalp also offers western style therapies using luxurious products that are natural but deliver the desired effects and an array of hair and beauty services.
The spa's luxurious interior designs will mesmerize you as soon as you enter, with a delightful aroma and relaxing surroundings and you will walk into a haven of peace and tranquility amidst unparallel luxury.
The Hotel is conveniently located in the commercial heart of Bengaluru and is in close proximity to key business districts of Bengaluru. This luxury hotel in Bengaluru is equipped with 292 Luxury rooms and suites offering the discerning business and leisure traveler the best in hospitality and Hotel services.
Spa Alila at the Alila Hotel, Bangalore
At Spa Alila, they are committed to providing unique treatments from the heart, blending ancient Asian healing techniques with age-old beauty recipes featuring the curative benefits of fresh, natural, quality ingredients.
Trained in anatomical physiology, massage, meditation and service, the local therapists combine the latest organic nutrition and health knowledge with the most essential element – warm, genuine care that flows from the heart through the hands, to stimulate, rejuvenate, balance and relax your mind and body.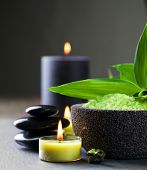 Spa Alila products are made from a creative blend of plant, fruit, herb and spice extracts. Their blends feature combinations that are fragrant and so fresh they are almost edible – cucumber and aloe vera to soothe, lemongrass and ginger to refresh, coffee and coconut to tone and condition.
Revitalize your skin's appearance with their hibiscus and rice bran facial scrub or hydrate fine lines with a pure C facial serum. Their products include massage oils, body scrubs, facial scrubs and cleansers, bath salts, body milk, body spritz, lip balm as well as scented candles and natural insect repellent. Everything is available for you to recreate your unique Spa Alila experience at home.
Chavana Spa at Novotel Bengaluru Techpark Hotel, Bangalore
Revitalize the soul with the range of services at Chavana Spa to indulge in signature body and face treatments and spa packages offering a combination of massages, botanical body polish, herbal steam and facials, using fresh ingredients prepared daily.
Chavana Spa features a dedicated reception and retail area, a manicure and pedicure room, along with one double room with steam-shower, three single rooms, male and female changing areas with steam room and shower facilities.
Their DR. BABOR Whitening Cellular for Men treatment last for 1 hr 15 mins and is developed with an ideal combination of active ingredients to create a more even-colored skin tone especially for men. It attacks the formation of melanin on two levels; quickly and effectively brightens the skin and, as such, reduces existing tanning & hyper pigmentations. In addition, the skin's elasticity is noticeably improved.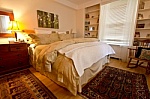 Jiva Spa at Hotel Taj WestEnd, Bangalore
At Jiva Spa, a range of  millennia – old Indian healing, wellness and beauty secrets awaken you from within and nature reveals her secrets of healing and harmony, which are sensitively expressed by therapists in love with their work.
The Spa facilities include: One couple and two single treatment rooms; a beauty salon with dedicated areas for pedispa, manicure, waxing, shampoo & hairdressing stations; an outdoor yoga lawn, a gymnasium with the latest Kinesis equipment and with a separate warm-up area adjacent to it.
Besides they also have separate men and women changing areas with locker and shower facilities, a relaxing area, steam, sauna, experience showers, chilled showers and ice shoot experience. The spa also boasts of two swimming pools and one smart pool. They provide robes, slippers, towels and personal amenities.
RELATED TOPICS