List of tour operators in Kolkata – Top 42 best package, wildlife, domestic and international tour operators in Park Street, Dharmatala, Kaikali, Alipore, Bowbazar, Kamrangu and Jadubabur Bazar in North and South Kolkata with contact details, address and telephone numbers for all your tour booking needs including for Bhutan, Bangladesh and Sikkim.
List of top 42 best tour operators in Kolkata
Just Holidays, Behind Bhartiya Bhasha Parishad, 36, Shakespeare Sarani Road, Kolkata. Phone : 033 4008 4801.
With the advent of technology, the business paradigm is becoming simple as well as complicated. As the numbers of airlines, accommodation, attractions, and activities are increasing; holiday options, being a combination of all above, are increasing in proportionate multiples.
Most of the travel companies are re-designing their business modules by using technology as a tool. Offers are being given directly to end-uses through various electronic interfaces.
Just Holidays believe that every prospective traveler requires personal counseling. Offers on Internet are so many that they are confusing and lack credibility. People want personal approach and personalized holiday product.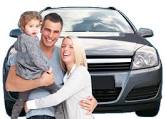 Diamond Tours & Travels, 2nd Floor, 30, Jadunath Dey Road, Bow Bazaar, Kolkata. Phone 033 2215 7717.
With their in depth knowledge of colourful and vibrant states of India – be it camel safari in the deserts of Rajasthan or houseboat cruise in backwaters of Kerala, they make sure that guests have an experience of a lifetime.
They are the authorised marketing agents of 15 state tourism development corporations and have tie-up with leading hotels comprising of all categories of accommodations – economy, budget, deluxe and star hotels including camps, palaces and resorts. These have been very carefully selected keeping in mind the standards of necessary amenities, ideal locations and proper ambience to offer the best quality to price ratio.
Safari Travels, 75, Ganesh Chandra Ave, Chandni Chawk, Kolkata. Phone 098300 42523.
The company started operations in 2001 and is well recognized in the industry. They are IATA approved travel agents who assist with all your holidays and travel plans. Being among the top travel company in East India, they give shape to your travel plans and make your dreams come true.
Denzong Leisure, 41-A, Acharya Jagadish Chandra Bose Road, Kolkata. Phone 033 2264 0048.
They cater to all types of tours for every pocket, budget and taste, either for individual, groups or corporate clients. You just relax and feel the perfection as their tour escorts with the experience of last thirty years, take care of everything.
Before planning your next vacation, just let them know your desired destination and they will plan the most ideal tour with competitive quotations. Remember, with them, travel is always smarter, safer and simple.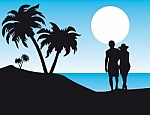 Kolkata City Tours (Travel Monk), Basundhara, Ground Floor, 76/10, RBC Road, Kolkata.
Excite Trips, 75, Ganesh Chandra Ave, Chandni Chawk, Kolkata. Phone :  090073 55666
Sundarban Tour Package, 3, Jagabandhu Modak Road, Gita Kunj Building, Ground Floor, Near Sova Bazar Metro Station, Kolkata.
Tirtha Tour & Travels Private Limited, D/16/1 Katjunagar, Jadavpur, Kolkata.
Chuti Chuti, Kolkata.
Fly High Holidays, 46/31/1, Gariahat Road, 2nd Floor, Near Gariahat PS, Room-218/219, Ballygunge, Kolkata.
Alps Tourist Services Private Limited, 2A, Bertram Street, Grand Hotel Building, Opposite New Market Complex, Kolkata.
Tours & Travels, 13, Mahatma Gandhi Road, Kolkata.
Skylark Forex N Tour & Travel Services, 8, Sudder St, New Market Area, Dharmatala, Kolkata.
Treks & Tours, 9/12, Lal Bazar Street, Mercantile Building, 1st Floor, Block E, Kolkata.
Bharat Tirtha Darshan, 18, R. N. Mukherjee Road, 1st Floor, Near ICICI Bank, Kolkata.
World Link Tours & Travels, 9, Chowringhee Lane, Behind Indian Museum, Kolkata.
AKS Holidays, 14, 1A/1C, Gopal Chandra Bose Ln, Kolkata.
Sundarban Special Package Tour Kolkata, 14A, Siddheshwari Market Koustabha Stores, Stall No.68, 1/3, Beliaghata Main Road, Kolkata.
Padma Travels, 27, Netaji Nagar Road, Sree Colony, Kolkata.
Genord International, Terita Bazar, Poddar Court, Kolkata.
A To Z Travels, 212,Salt Lake City, Sector 3, IA Block, Kolkata.
Unicorn Travels, P559, Lake Road, Near Vivekananda Park, Kolkata.
Vinayak Leisure Tours, 3, Barretto Lane, Kolkata.
Right Choice Tours and Travels, 87, Lenin Sarani Road, Dharmatala, Kolkata.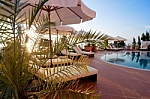 Cox & Kings Limited, Ground Floor, 43, Mirza Ghalib St, Kolkata.
Charu Tours & Travels, 4A, Dr. Rajendra Road, Lala Lajpat Rai Sarani, Kolkata.
Monarch Tours, 156A, Room No.F-52 85, 1st Floor, Kamalalaya Centre, Lenin Sarani, Kolkata.
Bhutan Tourism Corporation Limited, 5/4, Ballygunge, Place, Kolkata.
Chowdhury Tours & Travels, 272/A, Chittaranjan Avenue, Kolkata.
On Trip Tour and Travels, 4B, Raja Basanta Roy Road, Near Kalighat Metro Rashbehari Avenue Crossing, Kolkata.
Love Thy Nature / Tour Operators, C, 1, Gariahat Road, Dover Terrace, Kolkata.
Hi Line Tours & Travels, 46, Tollygunge Circular Road, Kolkata.
Discovery Holidays, 13, Binnany Building, 1st Floor, Wood Burn Park Road, Elgin, Sreepally, Kolkata.
Elegant Tours, 204, 17/1A, Abdul Hamid St, Chowringhee North, Kolkata.
Millennium Explorer, 12, Near Metropoliton Institution, Creek Row, Lebutala, Kolkata.
Blue Bird Travels, 22, Strand Road, Kolkata.
Calcutta Walks, 9A, Khairu Place, Near Central Avenue, Bow Bazaar, Kolkata.
Rahul Tours & Travels, 74, SN Banerjee Road, Maula Ali, Kolkata.
Cox & Kings Limited, Shop No.38, 37, Ground Floor, Gagananchal Market Complex, Dr. Abani Dutta Road, Kolkata.
Vraman Special, RSP Building, 1st Floor, Near Moulali Mor, Kolkata.
Cox & Kings Limited, Near Tank No.700064, Block 4, Sector 1, Kolkata.
Cox & Kings Limited, 6, Nandalal Bose Sarani, Kankaria Estates, Kolkata.
ALSO REFER
List of hotel management colleges in Kolkata
List of fashion designers in Kolkata
List of finance companies in Kolkata
List of advertising agencies in Kolkata