Why is India one of the best destination for medical tourism in the world ? India has some of the best medical tourism sites, top hospitals, good tourist spots and luxurious health and spa hotels.
Top 5 reasons why India is one of the best destination for medical tourism
No waiting period
The health care systems in many western countries are under severe pressure and patients have to wait for long periods just to see a specialist and even longer for surgeries.
In UK, Canada, US and in Europe for instance, the waiting period for a hip replacement can be a year or more, whereas in India, the patient can undergo the operation the very same day he gets off the aircraft, making the concept of waiting period totally irrelevant.
Quality health care
India's value proposition goes beyond cost as India healthcare providers focus more and more on quality and technology.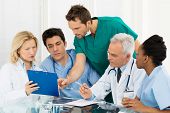 Escorts Hospital, for instance, is one of the few treatment facilities worldwide that specializes in robotic surgery. India has the second highest number of qualified doctors in the world.
The Indian specialists have performed over 500,000 major surgeries and over a million other surgical procedures including cardio-thoracic, neurological and cancer surgeries with success rates at par with the international standards.
The recognition of numerous Indian hospitals by leading global insurance players like CIGNA, Wellpoint, BUPA, American Bluecross Blueshield association etc. , who are among the best health insurance companies in the US, further reaffirms the qualitative superiority of Indian healthcare delivery systems.
There are 23 JCI accredited hospitals in India and growing. After the patient has been treated, the patient has the option of either recuperating in the hospital or at a paid accommodation nearby. Many hospitals also give the option of continuing the treatment through telemedicine.
Low cost of health care
India is a preferred destination for highly cost competitive medical treatment and offers world class cardiac bypass surgery, hip replacements, organ transplants, cosmetic, dental surgery and vision correction.
The cost of various treatments in India on an average could be one-eighth to one-tenth of those in western countries. For instance, a cardiac procedure costs anywhere between $40,000-60,000 USD in US, US$ 30,000 in Singapore, US$ 12,000-15,000 in Thailand and only US$ 3,000-6,000 in India.
A knee replacement with six days of physio therapy costs about one-quarter (US$ 6900-7300) of what it would cost in USA (US$ 25,000-30,000).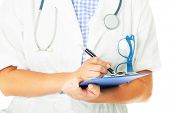 Thus, the overall cost of treatment and travel with a companion in India is still far less than the expense of just the medical treatment in many western countries.
High service levels
Compared to many developing nations, India has relatively higher levels of service related to patient health care.
The healthcare providers, medical tourism operators and hospitality chain operators are engaged in continuously improving their already high service levels and striving to scale higher benchmarks in customer care.
Chennai for example has an estimated 12,500 hospital beds, of which only half is used by the city's population with the rest being shared by patients from other states of the country and foreigners.
In Noida, which is fast emerging as a hotspot for medical tourism, a number of hospitals have hired language translators to make patients from Balkan and African countries feel more comfortable while at the same time helping in the facilitation of their treatment.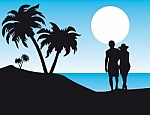 Steps taken by the Indian government
The government has removed visa restrictions on tourist visas that required a two-month gap between consecutive visits for people from Gulf countries which is likely to boost medical tourism.
Also, a visa-on-arrival scheme for tourists from select countries has been instituted which allows foreign nationals to stay in India for 30 days for medical reasons.
Besides, the Indian government is taking steps to address infrastructure issues that hinder the country's growth in medical tourism.
RELATED TOPICS
List of  medical tourism destinations in the world
List of medical tourism destinations in India