List of medical schools in Illinois – Top 7 best osteopathic, undergraduate and pre-medical schools in Maywood, Springfield and North Chicago in Illinois, USA with contact details and address for student admissions and jobs.
List of top 7 best medical schools in Illinois
Loyola University Chicago Stritch School of Medicine, Maywood
Loyola University Chicago Stritch School of Medicine (SSOM) is committed to scholarship and the education of medical professionals and biomedical scientists.
The school, including its faculty, trainees and staff are called to go beyond facts, experimentation, and treatment of disease.
They prepare people to lead extraordinary lives and treat the human spirit in an environment that encourages innovation, embraces diversity, respects life, and values human dignity.
Stritch students enjoy an opportunity to personalize their own education experience in order to meet their individual professional goals.  Students often personalize their education with a focus on research, public or global health and/or bioethics.
At Stritch they train not only great physicians, but community leaders who think holistically, globally and locally to meet the needs of those who are underserved.
Contact details and address: 2160 S 1st Ave, Maywood, IL 60153, United States. Phone: +1 708-216-7766.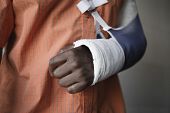 University of Illinois College of Medicine, Chicago, Urbana, Peoria & Rockford
Recognized as one of the country's best medical schools, the College of Medicine is also its largest.
Their diverse student body of 1,351 students hails from a wide variety of cultural and economic backgrounds. This diversity adds to the rich educational experience that is the College of Medicine.
The College's four campuses—located in Chicago, Urbana, Peoria & Rockford— take advantage of the state's urban and rural environments and offer numerous opportunities for clinical training and research.
Their distinguished faculty contributes to the college's reputation as one of the best schools for both undergraduate and graduate medical education. The College's 75 residency programs are highly sought after.
Contact details and address: 1853 W Polk St, Chicago, IL 60612, United States. Phone: +1 312-996-3500.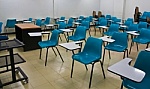 Northwestern University Feinberg School of Medicine, Chicago
From an informal meeting of Chicago physicians in 1859, to a world-renowned leader in medical education, research, and patient care, Northwestern University Feinberg School of Medicine has a rich history of innovation and scholarship spanning over 150 years.
Feinberg enjoys the company of superb students and trainees working through an ever-evolving curriculum of new knowledge.
Northwestern University Feinberg School of Medicine, founded in 1859, attracts talented individuals to its faculty, staff, and student body through its cutting-edge research initiatives, superb clinical affiliates, global outlook, and innovative curriculum.
Located in the heart of Chicago's Magnificent Mile, Feinberg has built a national reputation for excellence through a strong history of collaborative, interdisciplinary medical education and research, and along with Northwestern Memorial Hospital and Northwestern Medical Group is part of the premier academic medical center known as Northwestern Medicine.
Through its affiliates, it provides patient care to thousands of individuals every year, and plays an integral part in the communities it serves.
Contact details and address: 303 E Chicago Ave, Chicago, IL 60611, United States. Phone: +1 312-503-8194.
Rush Medical College, Chicago
Rush Medical College founded in 1837, is the oldest college of Rush University.
Through an academic and health care network of more than a dozen affiliated hospitals and a neighborhood health center, Rush University Medical Center serves 1.5 to 2-million patients annually.
Students train in urban and suburban areas serving patients from a variety of socio economic and ethnic backgrounds.
With a history spanning 175 years, Rush has been part of the Chicago landscape longer than any other health care institution in the city.
In fact, Rush Medical College received its charter on March 2, 1837, two days before the city of Chicago was incorporated. Rush Medical College was the first medical school in Chicago, and one of the earliest in the Midwest.
Contact details and address: 600 S Paulina St, Chicago, IL 60612, United States. Phone: +1 312-942-6915.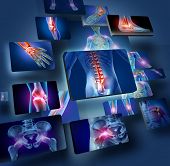 Rosalind Franklin University – Chicago Medical School, North Chicago
Founded in 1912, Chicago Medical School has been dedicated to excellence in medical education for nearly a century.
With recognized innovation in educating health and bio medical professionals the School has educated thousands of professionals in the medical sciences at all levels of training and experience.
The medical school is embarking on an aggressive strategic expansion, with the development of regional campuses, a cutting edge curriculum and simulated learning environments to significantly enhance clinical education.
Chicago Medical School (CMS) is now in full compliance with standards as set by the Liaison Committee on Medical Education (LCME) and is removed from its probationary status.
Contact details and address: 3333 Green Bay Rd, North Chicago, IL 60088, United States. Phone: +1 847-578-3000.
University of Chicago Pritzker School of Medicine, Chicago
As a medical school located on the campus of a world class university, their medical students have the opportunity to take advantage of the resources of one of the country's greatest centers of learning. The accessibility of faculty is a very important strength of their program.
You will be taught by full-time faculty who are not only outstanding teachers but leading scientists and world famous clinicians. And the most critical ingredient of their success is the quality of the students themselves.
At the University of Chicago Pritzker School of Medicine, you will find a student body whose boundless enthusiasm for learning, service, investigation and science is matched only by its enthusiasm for teamwork, friendship, and making the most of the great city of Chicago.
When you graduate, you will be prepared to follow generations of Pritzker-trained physicians to the best residency training programs in the country and ultimately into the career of your choice.
The curriculum at the University of Chicago provides a solid foundation in the basic sciences, building on a rich tradition at their institution in developing new knowledge. Realizing that scientific discovery impacts clinical practice, their curriculum is designed to emphasize the relationship between the basic and clinical sciences.
Contact details and address: 924 E 57th St #104, Chicago, IL 60637, United States. Phone: +1 773-702-1939.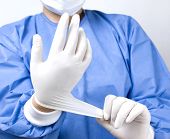 Southern Illinois University School of Medicine, Springfield
The Colleges has residency programs in dermatology, emergency medicine, family medicine, internal medicine, medicine/psychiatry, neurology, neurosurgery, obstetrics/gynecology, orthopaedic surgery, otolaryngology, pediatrics, plastic surgery, psychiatry, radiology, general surgery, vascular surgery and urology; 15 fellowships.
Their clinical departments include – Anesthesiology, Family/Community Medicine, Internal Medicine, Neurology, Obstetrics/Gynecology, Pathology, Pediatrics, Psychiatry, Radiology and Surgery.
In November 2011, the School received Accreditation With Commendation for six years from the Accreditation Council for Continuing Medical Education (ACCME).
Contact details and address: 801 N Rutledge St, Springfield, IL 62702, United States. Phone: +1 217-545-5880.
RELATED TOPICS
List of medical schools in Florida
List of medical schools in California
List of medical schools in Michigan
List of medical schools in Missouri
List of medical schools in Pennsylvania