List of medical schools in Florida – Top 7 best osteopathic, undergraduate and pre-medical schools in Miami, Tampa and Orlando in Florida, USA with contact details and address for student admissions and jobs.
List of top 7 best medical schools in Florida
University of Miami Miller school of medicine, Miami
The University of Miami Leonard M. Miller School of Medicine is an academic medical center founded in 1952. It serves South Florida, South America and the Caribbean in education, research, patient care and community service.
The founders of the Miller School of Medicine were true visionaries. They anticipated the tremendous need for excellent medical care within the community. Hence they set into motion a plan for the facility that now has more than 1 million patient encounters annually.
The Leonard M. Miller School of Medicine and the University of Miami Health System strive to be the leading academic medical center in Florida by delivering high-caliber, compassionate health care and leading life-changing discoveries and advancing patient care through innovative research.
Contact details and address: 1600 NW 10th Ave #1140, Miami, FL 33136, United States. Phone: +1 305-243-6545.
University of Florida College of Medicine, Gainesville and Jacksonville
The UF College of Medicine continues to have one of the premier medical education programs in the USA.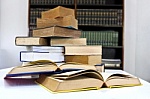 Their focus now is to produce the next generation of specialists, scientists, clinical researchers and health policy leaders who not only place their expertise in the service of individual patients but also significantly impact the health and well-being of populations and societies.
Their research programs, featuring some of the leading basic and clinical scientists in the world, increasingly focus on translational science.
The College's Gainesville campus is comprised of 26 clinical and basic science departments staffed by nearly 1,000 faculty members. The Jacksonville campus, located 75 miles to the northeast, is home to more than 350 physicians and scientists delivering medical care in an urban setting, performing research and educating medical students and residents.
Since graduating its first medical students in 1960, the college has graduated more than 5,000 physicians. The college also offers other graduate degree programs, including: Medical science, Biomedical engineering, Physician assistant studies and Interdisciplinary Program in Biomedical Sciences.
Contact details and address: 653 W 8th St, Jacksonville, FL 32209, United States. Phone: +1 904-244-3486.
University of South Florida College of Medicine, Tampa
The University of South Florida has transformed a community medical school, established by the Florida Legislature in 1965, into a major academic medical center known statewide and nationally for its innovative curriculum with an emphasis on improving health through interprofessional education, research and clinical activities.
The Morsani College of Medicine is part of the larger community of USF Health, which includes three other colleges. In their School of Biomedical sciences, students are working on PhDs, master's degrees and certificates in a broad array of scientific areas.
Their study topics range from bioinformatics and biotechnology to genomics, proteomics and neuroscience.
To meet the growing demand for a workforce skilled in science and technology, the college proves a wide range of master's degrees and graduate certificates in emerging fields, such as biotechnology, bioinformatics, and metabolic and nutritional medicine.
Contact details and address: 12901 Bruce B Downs Blvd, Tampa, FL 33612, United States. Phone: +1 813-974-2229.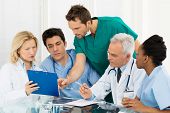 Florida State University College of Medicine, Tallahassee
At the Florida State University College of Medicine, they are interested in producing physicians and scientists who are caring practitioners of both the art and science of medicine.
Throughout the M.D. and Ph.D. in biomedical sciences programs, FSU students learn in an environment that values diversity, mutual respect, teamwork and open communication.
They also actively participate in an innovative curriculum that prepares them to become lifelong learners in an era of explosive growth in medical knowledge and information technology.
Contact details and address: 1115 W Call St, Tallahassee, FL 32304, United States. Phone: +1 850-644-1855.
Florida International University College of Medicine, Miami
Florida International University College of Medicine or Herbert Wertheim College of Medicine is South Florida's only public medical school, is transforming the future of public health and educational opportunity in the region.
Created in 2006 amid pressing community health concerns and a projected critical shortage of physicians nationally, the College of Medicine is developing a curriculum that reflects an innovative, 21st century approach to health care and medical education.
The medical school provides quality, affordable medical education and educate physicians who are culturally sensitive to South Florida's diverse demographics.
It will help advance South Florida's health care dynamics by facilitating improved access to first-rate medical care among medically under served populations.
Contact details and address: 11200 Southwest 8th Street, Miami, FL 33199, United States. Phone: +1 305-348-0644.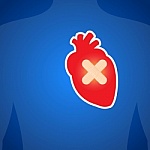 Florida Atlantic University Schmidt College of Medicine, Boca Raton
In less than four years since admitting its inaugural class, FAU's Charles E. Schmidt College of Medicine has earned full accreditation from the Liaison Committee on Medical Education. Accreditation signifies that national standards for structure, function, and performance are met by a medical school's education program leading to the M.D. degree.
With the addition of America's newest medical school at FAU, the Charles E. Schmidt College of Medicine is capitalizing on its existing strengths in basic, applied and translational biomedical research.
Researchers in the College are addressing some of the world's most pressing health challenges including cardiovascular disease and stroke, cancer, Parkinson's disease, Alzheimer's disease, macular degeneration, autoimmune diseases and HIV/AIDS.
The new medical school welcomed its inaugural class of 64 students in August 2011, and 64 students in the Class of 2016 in August 2012.
Contact details and address: 71, 777 Glades Road, Boca Raton, FL 33431, United States. Phone: +1 561-297-0440.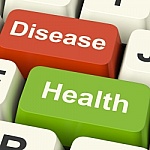 University of Central Florida College of Medicine, Orlando
Established in 2006, the UCF College of Medicine is one of the first U.S. medical schools in decades to be built from the ground up. As a new medical school, UCF's program epitomizes innovation, high-tech learning tools and a pioneering spirit to educate young doctors and scientists in a new and better way.
In 2014, the M.D. program enrolled its sixth class, and its second at full enrollment of 120 students. That means enrollment has increased 10-fold in just five years. The College of Medicine's Burnett School of Biomedical Sciences is training almost 3,000 undergraduate majors in the biomedical sciences: Biotechnology, Medical Laboratory Sciences, and Molecular Biology and Microbiology.
The school also offers master's degrees in Molecular Biology and Microbiology and Biotechnology as well as doctoral degree in Biomedical Science.
The college is an integral part of the growing medical city at Lake Nona. The UCF Health Sciences Campus at Lake Nona now includes the medical school's new 170,000-square-foot medical education facility, featuring the latest in lab and classroom technology, as well as its new 198,000-square-foot Burnett Biomedical Sciences building.
Contact details and address: 6850 Lake Nona Blvd, Orlando, FL 32827, United States. Phone: +1 407-266-1000.
RELATED TOPICS
List of medical schools in Texas
List of medical schools in New York
List of medical schools in Illinois
List of medical schools in Ohio
List of medical schools in California