Pharmacy schools in Georgia – List of the top 4 best accredited pharmacy schools in Savannah, Suwanee, Athens, Atlanta in Georgia, USA with contact details and address for admissions and jobs.
List of top 4 best pharmacy schools in Georgia
School of Pharmacy, Savannah
South University's Doctor of Pharmacy program is accredited by the Accreditation Council for Pharmacy Education.
The South University's Doctor of Pharmacy program is one of four Schools of Pharmacy in the state of Georgia and one of a few ACPE-accredited Doctor of Pharmacy degree programs in the country to offer an accelerated curriculum.
The South University School of Pharmacy has two locations: Savannah, GA, and Columbia, SC.
After being accepted to the South University School of Pharmacy, students begin a full-time 12-quarter schedule. The carefully structured curriculum is designed to prepare graduates for high standards of contemporary pharmacy practice as well as the evolution of the profession.
South University School of Pharmacy offers personalized and technical instructional delivery utilizing industry-standard equipment and facilities.
Contact details and address: 709 Mall Blvd, Savannah, GA 31406, United States. Phone: +1 912-201-8000.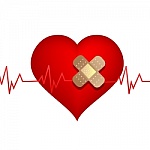 Mercer University College of Pharmacy and Health Sciences, Atlanta
Founded in 1903, Mercer Pharmacy was the first school in the Southeast to offer the Doctor of Pharmacy degree as its sole professional degree.
Mercer Pharmacy prepares its professional and post-graduate students to effectively contribute to and improve health care through excellence in patient-centered care and research.
Mercer University College of Pharmacy offers doctoral degrees in pharmacy(Pharm.D.) and pharmaceutical sciences(Ph.D), as well as two dual degree programs: Pharm.D./M.B.A. and Pharm.D./ Ph.D. The College also has residency programs in community pharmacy and drug information.
Contact details and address: 3001 Mercer University Dr, Atlanta, GA 30341, United States. Phone: +1 678-547-6232.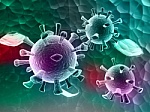 PCOM School of Pharmacy, Suwanee
Responding to the rising need for pharmacists nationally, and particularly in the South, Georgia Campus – Philadelphia College of Osteopathic Medicine (GA-PCOM) offers a four–year Doctor of Pharmacy (PharmD) professional degree program, which is supported by PCOM's 110-year tradition of training osteopathic physicians and other health practitioners.
The role of the pharmacist continues to evolve with opportunities in community/retail pharmacies; health clinics; compounding pharmacies; mail order or pharmaceutical sales; healthcare systems; government agencies; and pharmaceutical research and development.
The School of Pharmacy prepares entry-level generalist pharmacists for careers with the right combination of skills, knowledge, attitudes and values to develop and grow in this rapidly evolving profession.
Contact details and address: 625 Old Peachtree Rd NW, Suwanee, GA 30024, United States. Phone: +1 678-225-7500.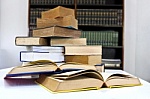 College of Pharmacy, Athens
The University of Georgia College of Pharmacy offers the Doctor of Pharmacy professional degree.
Based in Athens, Georgia and affiliated with the Georgia Health Sciences University (formerly Medical College of Georgia) in Augusta, the college admits about 145 students a year.
The four-year professional program integrates classroom, laboratory and experiential training in a curriculum organized around both human physiology and disease states.
The college also offers graduate studies in disciplines associated with pharmacotherapeutic research, clinical work, and administration.
Contact details and address: 250 W Green St, Athens, GA 30602, United States. Phone: +1 706-542-5278.
RELATED TOPICS
List of pharmacy schools in New York
List of pharmacy schools in North Carolina
List of pharmacy schools in Ohio
List of pharmacy schools in Pennsylvania
List of pharmacy schools in Tennessee