Nursing schools in the United Kingdom – List of top 20 best nursing schools in universities in England, Scotland, Wales and Northern Ireland in the UK for nursing programmes and courses with contact details and address for local and international students.
List of top 20 best nursing schools in the United Kingdom
University of Glasgow School of Nursing and Health Care
The University's reputation and standing as one of the world's leading universities is built upon the work of those men and women who have studied, taught and undertaken pioneering research here. It is also built on the network of alumni, friends and partners who support the University's activities in all sorts of crucial ways.
The Nursing Degree is a four-year Honours degree programme. However there is an early exit award of Bachelor of Nursing Degree offered at the end of third year for those students not eligible to undertake Honours.
On qualifying, their graduates have been employed throughout the UK and the rest of the world.
Contact details and address: Glasgow, Scotland.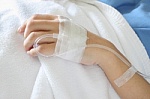 Surrey University School of Health Sciences
Surrey is one of the UK's top universities for nursing. Their nursing programmes include valuable placements within leading local NHS Trusts and independent organisations to help you develop the skills you need to transform your passion for nursing into a rewarding career.
Their Adult Nursing programme combines theory and practice elements and is delivered in a supportive learning environment. It offers you the opportunity to gain professional registration with the Nursing and Midwifery Council, together with a BSc (Hons) degree.
Their nursing programmes are 50 per cent theory and 50 per cent practice. You will be introduced to the key sciences in nursing (biosciences, sociology and psychology), as well as topics such as assessment, care planning, communication, law and ethics.
Contact details and address: Duke of Kent Bldg, Guildford GU2 7XH, United Kingdom. Phone: +44 1483 686700.
Birmingham University School of Nursing
Nursing (formerly The School of Health Sciences) was established in 1995 and has a long-standing reputation for excellence in undergraduate and postgraduate programmes.
They have a long tradition of interdisciplinary learning, teaching and research. This is founded on a programme of health related research which underpins their established reputation for excellence in the nursing based courses they provide.
The constant changes in health care delivery continually create new demands on health professionals and others working in health.
Contact details and address: Edgbaston, Birmingham B15 2TT, United Kingdom. Phone: 44 121 414 3344.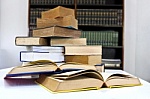 Liverpool University School of Health Sciences
The University of Liverpool has been training nurses since 1971 and was one of the first universities to offer a Nursing degree. Today their Bachelor of Nursing (Hons) programme is supported and delivered by the Directorate of Nursing, which is part of the School of Health Sciences.
The degree will prepare you to practice as a knowledgeable, caring and compassionate nurse, competent in professional and ethical practice, care delivery, care management and  personal and professional development.
Contact details and address: The Quadrangle, Brownlow Hill,  Liverpool L69 3GB,  United Kingdom. Phone: +44 (0)151 794 5799.
East Anglia University School of Health Sciences
The School of Health Sciences offers a superb learning environment that enables students to fulfil their potential and ensures that graduates are fit for practice in the modern and ever-changing health and social care sector.
Students also benefit from their high staff-to-student ratio and small teaching groups, as well as professional, academic and pastoral support from personal advisors.
The School also runs Masters level courses and has PhD students, as well as Continuing Professional Development courses for qualified professionals.
Contact details and address: Queens Building 0.04/Edith Cavell Building, University of East Anglia
Norwich Research Park, Norwich, UK. Phone: +44(0)1603 591515.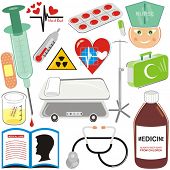 Edinburgh University School of Health in Social Science
The School of Health in Social Science has a transformational impact on individuals and communities through internationally excellent research, knowledge exchange, learning and teaching in health and social care.
All subject areas offer programmes which are significantly integrated into the professions. This involves accreditation and review by professional bodies, direct commissioning of places by employers, such as the NHS, and funding for particular provision.
At the under graduate level, Nursing Studies offer a four year Bachelor of Nursing with Honours with registration as a Nurse (Adult branch).
Contact details and address: Medical School (Doorway 6), Teviot Place, Edinburgh, EH8 9AG. Phone: +44(0)131 651 3969.
Sheffield University School of Nursing and Midwifery
The School of Nursing and Midwifery was established in 1995 following integration of the Sheffield and North Trent College of Nursing and Midwifery into the University of Sheffield.
The School currently delivers a postgraduate pre-registration programme to enable students to become qualified nurses. This programme is delivered by a wide range of academic staff, honorary lecturers, staff on secondment from the NHS and clinical staff, who all bring a wealth of experience and knowledge.
Contact details and address: Barber House Annexe, 3a Clarkehouse Road, Sheffield, S10 2LA. Phone: 0114 222 2030.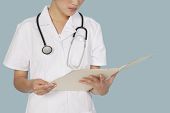 Leeds University School of HealthCare
Their adult nursing course is a three year degree designed to develop 21st century nurses with the skills and knowledge to work in the dynamic healthcare environment.
At Leeds you will learn from nationally and internationally respected tutors and academics to give you a unique nursing education, in some of the best teaching hospitals in Europe.
They also give you the chance to study abroad and experience global healthcare cultures, in places such as Africa, Thailand and Australia.
Contact details and address: Baines Wing, University of Leeds, Leeds, LS2 9JT. Phone: 0113 343 1202.
King's College London Faculty of Nursing and Midwifery
The Florence Nightingale Faculty of Nursing and Midwifery traces its history back to the world's first professional nurse training school, established by Miss Nightingale in 1860. Building on that tradition, their aim is to deliver excellence in all their education and research programmes and in developing the future leaders in nursing and midwifery.
The Faculty is part of the King's Health Partners Academic Health Sciences Centre, which brings together world-class research, teaching and clinical practice.
Contact details and address: King's College London, James Clerk Maxwell Building, 57 Waterloo Road
London, SE1 8WA. Phone: +44 (0)20 7848 4698.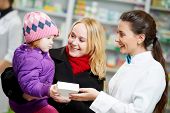 Cardiff University School of Healthcare Sciences
The Cardiff Bachelor of Nursing (BN) is an innovative and contemporary programme, redesigned to meet the new Nursing and Midwifery Council (NMC) 2010 standards. Students specialise in one of three fields of nursing (Adult, Child or Mental Health) from the start of the programme.
The children's nursing field provides a sound foundation for a career in children's nursing.
Their postgraduate taught programmes are designed to help you meet the challenges of a rapidly changing health care environment and make a valuable contribution to patient care and clinical practice.
Contact details and address: Cardiff University, Heath Park Campus, Cardiff CF14 4XN, United Kingdom. Phone: +44 29 2068 7689.
The other schools that make it to the list of top 20 best nursing schools in the United Kingdom includes:
Southampton University School of Nursing
Keele University School of Nursing
Portsmouth University School of Nursing
York University School of Nursing
Bangor University School of Nursing
Manchester University School of Nursing
Nottingham University School of Nursing
Northumbria University School of Nursing
Queen Margaret University School of Nursing
Ulster University School of Nursing
ALSO REFER
List of nursing schools in Australia
List of nursing schools in Japan
Top universities in UK for health and social care 
Top universities in UK for law
Private Universities in Canada