List of medical schools in New York – Top 15 best medical colleges includes pre medical, public, private, undergraduate, pre med, do and osteopathic medical schools in Manhattan, Bronx, Syracuse, Buffalo, Valhalla, Albany, Hempstead and Stony Brook in New York, USA for admissions and good job offers.
List of top 15 best medical colleges in New York
Albert Einstein College of Medicine of Yeshiva University, The Bronx
The Albert Einstein College of Medicine of Yeshiva University is a premier, research-intensive medical school dedicated to innovative biomedical investigation and to the development of ethical and compassionate physicians and scientists.
During the 2013-2014 academic year, the College of Medicine was home to 734 M.D. students, 236 Ph.D. students, 106 students in the combined M.D./Ph.D. program.
Mount Sinai School of Medicine, Manhattan
Icahn School of Medicine attracts outstanding scientists, clinicians and students, all of whom share a deep commitment to expanding biomedical knowledge, providing expert clinical care and serving the community.
Working in close partnership with The Mount Sinai Hospital, the Icahn School of Medicine serves one of the most diverse and complex patient populations in the world.
State University of New York Upstate Medicinal University, Syracuse
SUNY Upstate Medical University is the only academic medical center in Central New York.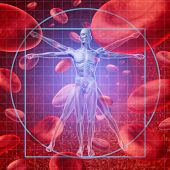 Clinically, they serve 1.8 million people in an area that covers one-third of the state's land mass.
They offer students a rich academic environment with four colleges and a rapidly expanding biomedical research division.
Weill Cornell Medical College, Manhattan
Founded in 1898, and affiliated with what is now NewYork-Presbyterian Hospital since 1927, Weill Cornell Medical College is among the top-ranked clinical and medical research centers in the country.
In addition to offering degrees in medicine, Weill Cornell also has PhD programs in biomedical research and education at the Weill Cornell Graduate School of Medical Sciences.
With neighboring Sloan-Kettering Institute and The Rockefeller University, it has established a joint MD-PhD program for students to intensify their pursuit of Weill Cornell's triple mission of education, research, and patient care.
The State University of New York School of Medicine and Biomedical Sciences, Buffalo
From the founding as a medical school in 1846, to paving the way for future physicians, the School of Medicine and Biomedical Sciences builds upon its proud legacy of teaching, patient care and scientific discovery.
UB's North Campus, where most of the university's core academic programs are offered, is located in suburban Amherst. Opened in the early 1970s, it is the largest of the three campuses.
New York Medical College, Valhalla
The College was founded in 1860 by a group of New York City civic leaders led by the noted poet, editor and orator William Cullen Bryant, who was concerned with the primitive conditions of hospitals and medical education at that time.
Today, with more than 1,400 students, 1,338 residents and clinical fellows, more than 3,000 faculty members, and 12,706 living alumni, New York Medical College is one of the largest private health sciences universities in the USA.
Columbia University College of Physicians and Surgeons, Manhattan
One of the nation's most research-intensive medical schools, P&S is consistently ranked among the best medical schools in the nation.
P&S attracts students with idealistic values and the highest aspirations for excellence.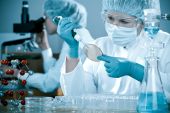 Students have MCAT scores and grade point averages that are among the highest in the nation, and P&S has one of the most diverse student bodies of any medical school in the U.S.
Albany Medical College, Albany
One of the nation's oldest private medical schools, it prides itself in offering an intimate, collegial environment which fosters humane values and genuine learning.
The institution was founded in 1839 with an initial enrollment of 57 students. Despite the many changes and developments which have occurred over the years, the College still maintains a policy of limiting enrollment to a small group of carefully selected students.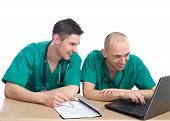 Hofstra University North Shore – LIJ School of Medicine, Hempstead
The Hofstra North Shore –LIJ School of Medicine is located on the Hofstra University's North campus in a 48,000-square-foot building that was formerly the New York Jets summer training facility.
The building serves as the home base of the school, offering 16 flexible learning areas, a 108-seat lecture hall (The Medical Education Theater), a health sciences library, a Structure Lab equipped with state-of-the-art technological tools, and a full service café.
Stony Brook University School of Medicine, Stony Brook
By training nearly 500 medical students, and over 480 medical residents and fellows each year, they are one of the foremost institutes of higher medical education in the country.
And by delivering world class medical care through 35,000 inpatient, 90,000 emergency room and 500,000 outpatient visits, Stony Brook Medicine is one of the largest and highest quality healthcare organizations on Long Island, and New York.
New York Institute of Technology College of Osteopathic Medicine, Old Westbury
The NYIT College of Osteopathic Medicine is committed to training osteopathic physicians for a lifetime of learning and practice, based upon the integration of evidence-based knowledge, critical thinking, and the tenets of osteopathic principles and practice.
They provide a continuum of educational experiences to its students, extending through the clinical and post-graduate years of training. This continuum provides the future osteopathic physician with the foundation necessary to maintain competence and compassion, as well as the ability to better serve society through research, teaching, and leadership.
New York University School of Medicine, Manhattan
NYU School of Medicine has a proud history that goes back to 1837 and includes initiation of and participation in many of the major events in American medicine through two centuries.
The School of Medicine celebrated its sesquicentennial year in 1991.
Today the Medical School boasts 1,360 Full-Time faculty and 2,175 Part-Time faculty.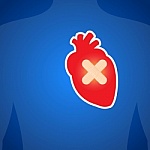 State University of New York Downstate Medical Center College of Medicine, Brooklyn
When the College of Medicine was founded 140 years ago, it revolutionized medical education in the United States. It was the first medical school founded within a hospital, making bedside training an integral part of students' education.
Downstate has joined the many schools nationwide who are adjusting their curriculum to take into account the new skills required of physicians today.
Touro College of Osteopathic Medicine, Manhattan
The Touro College of Osteopathic Medicine received full accreditation status from the Commission on Osteopathic College Accreditation (COCA) of the American Osteopathic Association (AOA) on May 19, 2011.
Their medical curriculum is one of the first of its kind to take full advantage of today's medical and classroom technologies.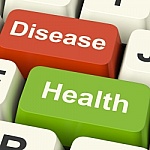 University of Rochester School of Medicine and Dentistry, Rochester
The main campus of the University of Rochester Medical Center covers over 4.4 million sq. feet of space. Strong Memorial Hospital covers 1.6 million sq. feet, the School of Medicine 2.1 million sq. feet, and the School of Nursing and the Eastman Dental Center about 100,000 sq. feet each.
The faculty of the School consists of approximately 1200 full-time faculty members and 650 voluntary clinical faculty members organized into 32 Departments and Centers.
RELATED TOPICS
List of medical schools in Texas
List of medical schools in Ohio
List of medical schools in Illinois
List of medical schools in Missouri
List of medical schools in Pennsylvania