List of medical colleges in Rajasthan – Top 10 best colleges includes private, government, ayurvedic and dental colleges in Udaipur, Jaipur, Bikaner, Kota and Jodhpur in Rajasthan with contact details and address for MBBS and PG.
List of top 10 best medical colleges in Rajasthan
Mahatma Gandhi National Institute of Medical Sciences, Jaipur
Mahatma Gandhi Medical College and Hospital is the first recognized Medical College and Hospital of the private sector in Rajasthan.
The College aims at laying down a strong foundation for the best of medical professionals in the country who are morally strong and have a highly dedicated work culture.
MGUMST is a marvellous place to learn medicine and the art of being a good medical professional. They are a highly selective and a competitive private institution that enrols bright, talented and diverse students from all of the country and abroad.
At MGUMST students have extensive access to experiential and practical learning options, including internships and research opportunities. It is mandatory for every student to undergo a period of certified study extending over 4 ½ years of academic years (with 1 yr Internship additional).
The first phase includes the pre-clinical subjects (Human Anatomy, Physiology, Community Medicine etc.), the second phase is that of Para-clinical / clinical subjects and the third phase includes the continuation of clinical subjects. At MGUMST learning process includes living experiences, problem-oriented approach, case studies and community health care activities.
These research projects allow students to develop in-depth knowledge of their discipline in preparation for careers in their field. Internships allow students to learn about their career options, gain contacts for future jobs and career-related skills.
Contact details and address: Riico Institutional Area, Sitapura, Tonk Road, Jaipur, Rajasthan 302022. Phone: 0144 277 1777.
SMS Medical College, Jaipur
SMS Medical College was established in Jaipur, Rajasthan in the year 1947.
This is the oldest college in Rajasthan and one of the premier medical college of India.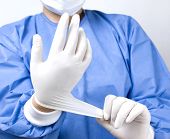 The college has been conducting its activities with a common objective of imparting healthy medical education & research as well as providing state of art treatment to the needy people of the state.
The college has a total of 32 departments and eight hospitals attached to it.
Contact details and address: Jawaharlal Nehru Marg, Gangawal Park, Jaipur, Rajasthan 302004. Phone: 0141 261 9020.
Rabindranath Tagore Medical College, Udaipur
The medical college offers 100 seats in M.B.B.S. course, 92 in post graduate degree courses, 12 in post graduate diploma courses and two seats in DM Cardiology course.
Ravindra Nath Tagore Medical College,Udaipur was established in the year 1962, spread over 57 acres and situated in heart of the City.
In 1966 the college received recognition from MCI. Institute is also providing DM course in Cardiology and M.Ch. in Neurosurgery/ CTVS departments.
Contact details and address: Near Collectorate, Hospital Rd, Court Chouraha, Udaipur, Rajasthan 313001. Phone: 0294 241 8258.
Jawaharlal Nehru Medical College, Ajmer
The building of  this Medical College has four stories and houses the Department of Anatomy, examination hall, auditorium, college canteen, seminar hall, girls common room, Department of Telemedicine and the office of the principal & controller.
It was established in 1965 and confers the prestigious MBBS and MS/MD degrees. The college also runs the diploma courses in a few medical subjects.
Contact details and address: Kala Bagh, Ajmer, Rajasthan 305001.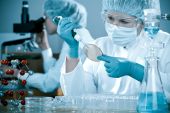 Jhalawar Medical College, Jhalawar
Jhalawar Medical College, Jhalawar was established by forming a society by the government of Rajasthan, which was registered as Jhalawar Hospital and Medical College society, Jhalawar at Jaipur on 8th august 2007.
There are a total of 100 seats out of which 15 seats are reserved for NRI students, 35 seats are for those who will pay a high tuition fee as per Bhargav commission.
The remaining 50 seats are government seat with fee structure as other government Medical Colleges in Rajasthan.
Admissions to Jhalawar Medical College, Jhalawar are made through three routs –
All India PMT
RPMT
Direct Admission
Contact details and address: N.H.-12, Kota Road, Gayatri Nagar, Jhalawar, Rajasthan 326001. Phone:  07432 233 388.
AIIMS, Jodhpur
Contact details and address:  Nahar Rd, H. I. Area Phase II, Basni, Jodhpur, Rajasthan 342001.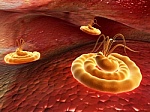 Dr S N Medical College, Jodhpur
This College was established by the Medical & Health Department, Govt. of Rajasthan in 1965. On 17th July 1965, the first batch of 75 students was admitted. Subsequently, the number of admissions per year increased to 250.
The first batch of this college graduated in 1969. In 1975, postgraduate courses commenced. At present, this Institute is conducting 21 PG courses for 111 students every year.
The college has an Auditorium, a Council Hall, and an air-conditioned Library including e-library. Lecture theatres including virtual class room with Audio-visual facilities, Laboratories for all non clinical subjects (Physiology, Biochemistry, Pathology, Microbiology) and a Dissection Hall for Anatomy are in place. Sports facilities include a Tennis Court, Badminton Court, a Cricket Ground, and a Swimming Pool.
The hospitals attached to Dr. SN Medical College are the Mahatma Gandhi Hospital, the Umaid Hospital, the Mathuradas Mathur Hospital, the Kamala Nehru TB & Chest Hospital, and the Psychiatric Hospital.
Contact details and address: Residency Road, Near Sriram Excellency Hotel, Opposite Petrol Pump, Shastri Nagar, Jodhpur, Rajasthan 342001. Phone: 0291 243 4374.
Sardar Patel Medical College, Bikaner
The college was recognized by the Medical Council of India in 1964, when the first batch of students appeared in the final year of M.B.B.S. It was recognized for M.D. (Medicine, Physiology, Pathology and Pharmacology) and M.S. (Gen. Surg., and Obst. & Gyne.) in January 1967.  The college was recognized for M.S. (Ophthalmology) in July 1967 and soon after for M.D. (Pediatrics) and M.S. (E.N.T. Diseases).M.S. (Orthopaedic) got recognized in 1970.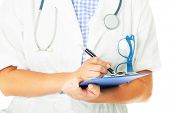 The coronary care unit was established in 1975-76. This was the first coronary care unit in Rajasthan. The anesthesia department got the ABL-II machine for the first time in 1978 for blood gas analysis.
Contact details and address: SP Medical College Rd, PBM Hospital, Bikaner, Rajasthan 334001. Phone: 0151 222 6300.
Government Medical College, Kota
Contact details and address: Rangbari, Kota, Rajasthan 324010.
RELATED TOPICS
List of medical colleges in Tamil Nadu
List of medical colleges in Karnataka
List of medical colleges in Maharashtra
List of medical colleges in Delhi
List of medical colleges in West Bengal
List of medical colleges in Uttar Pradesh