List of veterinary schools in UK – Top 8 best vet colleges in Bristol, Glasgow, Edinburgh, Surrey, Liverpool, Cambridge, London and Nottingham in the United Kingdom with contact details and address for admissions and jobs.
List of top 8 best veterinary schools in UK
University of Bristol School of Veterinary Science
The University was founded in 1876 as University College, Bristol. It was the first higher education institution in England to admit women on an equal basis to men.
The University organises its academic affairs in some 25 academic schools which are arranged into six faculties. Bristol's teaching has been independently assessed as excellent and nearly 93 per cent of research was deemed to be of an international standard.
The School of Veterinary Sciences is situated at a dedicated site on the edge of the rural Mendips in the village of Langford, 14 miles south of Bristol.
They currently offer three undergraduate degrees and one taught Masters programme, with postgraduate research opportunities and certificate-level courses also available. All are delivered by academics who publish research regularly and share their cutting-edge research activity through their teaching.
Contact details and address: University of Bristol, Senate House, Tyndall Avenue, Bristol, BS8 1TH, UK. Phone: +44 (0)117 394 1641.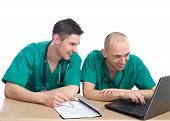 University of Cambridge Veterinary School
The Department of Veterinary Medicine at Cambridge is at the forefront of veterinary science and education and is a centre of excellence for teaching and research.
They are a large, multidisciplinary department whose scientific activities are fully integrated into those of the whole University.  Their mission is to improve the prevention and treatment of diseases of animals by defining and applying best clinical practice, by understanding and developing the science underpinning best practice.
They educate people in the veterinary sciences so that they develop into leading clinicians and researchers. The pre-clinical, undergraduate education of veterinary students is delivered in a carefully integrated manner in basic science departments in the university and the three clinical years are spent in the department.
Their relatively small size (60-70 students per year) means that they still deliver much of their teaching to small groups of clinical students. The Department operates small animal and equine hospitals and equine and farm animal clinical services in order to provide clinical teaching material, as well as using the state of the art 200 cow university dairy herd and sheep flock at nearby Madingley.
Contact details and address: Madingley Rd, Cambridge CB3 0ES, United Kingdom. Phone: +44 1223 337701.
University of Liverpool Faculty of Veterinary Science
The School of Veterinary Science in Liverpool was the first veterinary school to be part of a University, and has always been a leading education provider for the vets of the future.
They are unique among British veterinary schools in having two on-site working farms as well as two referral hospitals, and three first opinion practices, (the practice has full hospitalisation and surgical facilities).  This enables undergraduates to gain valuable hands-on experience of all aspects of veterinary practice: equine, large animal, and small animal.
Based on the main University of Liverpool campus, and at their dedicated Leahurst campus in Cheshire, they also offer postgraduate courses alongside a full calendar of day, evening, and online Continuing Professional Development courses for veterinary surgeons, veterinary nurses, and chartered physiotherapists.
Their overriding aim is to be a centre for regional, national and international excellence in research and learning in animal health and welfare. They aim to produce the world's best veterinary surgeons by providing relevant training underpinned with the latest scientific knowledge.
Contact details and address: Chester High Road,  Neston CH64 7TE,  United Kingdom. Phone: +44 (0)151 794 4797.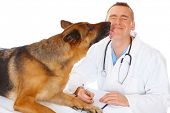 University of London Royal Veterinary College
The Royal Veterinary College is the largest and longest-established vet school in the English-speaking world and is a college of the University of London.
The College offers undergraduate, postgraduate and CPD programmes in veterinary medicine and veterinary nursing and is ranked in the top 10 universities nationally for biosciences.
RVC produces world-class research and provides support for the veterinary profession through its referral hospitals, including the Queen Mother Hospital for Animals, Europe's largest small animal hospital.
As one of the world's leading specialist veterinary and biological science research institutions, the RVC brings together talented individuals; all of whom share a passion for human and animal health and welfare.
They  offer undergraduate, postgraduate and CPD programmes in veterinary medicine and veterinary nursing and are ranked in the top ten universities nationally for the biosciences. Also they are the only vet school in the world to hold full accreditation from AVMA, EAVE, RCVS, AVBC and the Society of Biology
Contact details and address: 4 Royal College St, London NW1 0TU, United Kingdom. Phone: +44 20 7468 5000.
University of Nottingham School of Veterinary Medicine and Science
Opened in 2006, the School of Veterinary Medicine and Science is set to become a UK leader in its field.
They offer three exciting and innovative degree courses which are designed to provide their students with the skills and experience they will need to become practising veterinary surgeons.
They also provide a diverse, vibrant and stimulating environment for research and consultancy, and are ranked top for research in the UK.
Their 6 year course D104, includes a Preliminary Year, which provides students with the relevant knowledge of biology, chemistry, animal health and husbandry required for later years of the course.
Contact details and address: Sutton Bonington Campus, Leicestershire, LE12 5RD. Phone: +44 (0) 115 951 6116.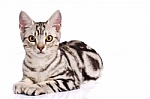 University of Surrey School of Veterinary Medicine
As the UK's newest School of Veterinary Medicine, they are creating a vet school that is different. Whilst embracing the traditional values of professionalism, scientific curiosity and clinical excellence, they are also developing a school with broad horizons.
Their extensive network of partners in clinical practice, industry and research opens up unique learning opportunities for their students and for industry-relevant research. Their global outlook ensures an international perspective on all aspects of veterinary science.
They recognise that veterinary scientists have important roles to play in addressing some of the major challenges that the world faces. Their graduates will be well prepared to meet both present and future challenges of our ever-changing world.
Contact details and address: Daphne Jackson Rd, Guildford GU2 7al, United Kingdom. Phone: +44 1483 689165.
University of Edinburgh Royal (Dick) School of Veterinary Studies
They offer undergraduate and postgraduate programmes to school leavers and graduates from around the world.
If you want to train as a veterinary surgeon, they offer a five-year undergraduate programme. An accelerated version is available for applicants with a relevant first degree.
They provide an outstanding veterinary education to all their students, using award winning curriculum, innovative teaching methods and an interdisciplinary environment.
Applicants with a first degree in veterinary medicine or a relevant biological science may also wish to consider their postgraduate courses.
Contact details and address: Easter Bush Campus EH25 9RG, United Kingdom. Phone: +44 131 651 7300.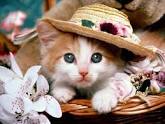 University of Glasgow School of Veterinary Medicine
The University of Glasgow's School of Veterinary Medicine is pre-eminent in teaching, research and clinical provision, and attracts students, researchers and clinicians from around the world.
The University is one of only four Vet Schools in Europe to have achieved accredited status for its undergraduate programmes from the American Veterinary Medical Association.
Research on veterinary bioscience undertaken across the College of Medical, Veterinary & Life Sciences is integrated into the world class teaching and clinical work of their School.
Also their internationally accredited school provides expert clinical services for animal owners and referring practitioners throughout the UK.
Contact details and address: 464 Bearsden Rd, Bearsden, Glasgow, Lanarkshire G61 1QH, United Kingdom. Phone: +44 141 330 5848.
 ALSO REFER:
List of veterinary schools in Australia
List of veterinary schools in Canada
List of veterinary schools in India
List of veterinary schools in USA