List of veterinary schools in India – Top 25 best colleges includes government and private veterinary schools in Karnataka, Maharashtra, Tamil Nadu, West Bengal and Gujarat in India with contact details and address for admissions and vacancies.
List of top 25 best veterinary schools in India
Bombay Veterinary College
The foundation of The Bombay Veterinary College, Mumbai, in 1886 marked the establishment of the veterinary profession  in India.
Their alumni have made significant contributions to veterinary medicine & diagnostics, health care & animal welfare as well as in translational research and technology development.
Their graduates have made fruitful niches for themselves by serving their communities as health care givers, or have careers in industry. Their Animal Genetics and Breeding Department has established "Genetic Investigation laboratory " with  funding from  Rashtriya Krishi Vikas Yojana.
Contact details and address: BVC Campus Road, Parel, Mumbai, Maharashtra 400012. Phone: 022 2413 1180.
Veterinary College, Bangalore
The main focus of this institution is to make Veterinary Education responsive to the growing needs of the society in general and aspirations of the livestock farmers in particular.
The college has produced 3164 veterinary graduates, 980 post graduates leading to Masters and 130 doctorates, who were and are working across the globe in different capacities.
Presently, there are 19 departments in the college, all offering courses for under gradate program. 12 departments are offering post graduate program both at Masters and Doctoral level, 2 departments are offering Masters degree program.
Contact details and address: Bellary Rd, Vinayakanagar, Sanjaynagar, Bengaluru, Karnataka 560024. Phone: 080 2341 1483.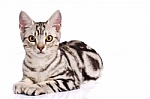 Nagpur Veterinary College
Nagpur veterinary College was established on 1st July 1958.
This department has feed analytical laboratory which caters the need of livestock owners, feed manufacturers, poultry farm owners, Government Department and individual farmers and provides consultancy services for preparation of livestock and poultry feed, low cost feed formulation.
The department of Livestock products Technology offers courses in Milk & Milk Products Technology, Abattoir Practices & Animal Products Technology and Meat Science to the undergraduate students.
Contact details and address: Seminary Hills, Nagpur, Maharashtra 440006. Phone: 0712 251 0883.
Rajiv Gandhi College of Veterinary and Animal Sciences
The Pondicherry Veterinary College later rechristened as Rajiv  Gandhi College of Veterinary and Animal Sciences(RAGACOVAS) is now renamed as the Rajiv Gandhi Institute of Veterinary Education and Research (RIVER).
The Institute is spread over an area of 59.21 acres at  Kurumbapet, Puducherry and located about 7 kms from the main town.
Foreign Nationals, NRI/NRI Sponsored individuals are also admitted based on their +2 marks and an Entrance Exam. The college is truly multi-ethnic and multinational given the fact that the students are  drawn from different parts of the country and across the globe.
Contact details and address: Mettupalayam, Puducherry, 605009.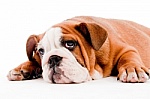 College of Veterinary Science, Tirupati
The Mandate of the University is  to impart Education in different branches of Veterinary, Fishery and Dairy Sciences and to promote Research in Production and Post-Harvest Technology including processing and marketing in Veterinary, Dairy and Fishery Sciences.
Besides it seeks to undertake extension of such Sciences to the rural people of the State of Andhra Pradesh.
The mission of the University is to facilitate sustainable growth and development of livestock and allied sectors by building competent human resources for generating and developing scientific know how, situation specific, cost effective and easily adoptable technologies.
Contact details and address: Milk factory premises, Tirupati, Andhra Pradesh 517502. Phone: 085642 48076.
Madras Veterinary College
The seed for the establishment and growth of TANUVAS was sown as early as 1876, when the Madras Veterinary College was started as an Agricultural School in Chennai to offer diploma and certificate course in the field of veterinary and animal sciences.
To meet the demand of veterinary education and research, a second veterinary college was started in Namakkal in the year 1985.
Madras Veterinary College is enriched by the availability of the most number of teachers when compared to any other veterinary college in the country, with a ratio of one teacher for every five students. Most of the teachers possess Doctoral degree and many of them are trained in National and Foreign laboratories.
Contact details and address: Vepery High Road, Vepery, Chennai, Tamil Nadu 600007. Phone: 044 2530 4000.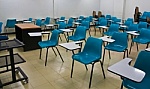 West Bengal University of Animal and Fishery Sciences
West Bengal University of Animal & Fishery Sciences was established on 2nd January, 1995 vide West Bengal University of Animal & Fishery Sciences Act – 1995 to impart education, training and to conduct research in veterinary and animal sciences, dairy sciences and fishery sciences and also to cater the needs of the farming community of the State of West Bengal.
The hallmark of the University has been the development of human resources to meet the requirements of the society and to promote the socio-economic development of the region.
The University has been engaged in commendable task of improving the research infrastructure to develop cutting edge technologies for improved management of animal and fishery resources, disease problems, nutrients, water resources and environment.
Contact details and address: 37 & 68, Kshudiram Bose Sarani, Belgachia, Kolkata, West Bengal 700037. Phone: 033 2556 3450.
K.N.P. College of Veterinary Sciences
Krantisinh Nana Patil College of Veterinary Science, unique in its placement on a totally rural background, was established under the auspices of Mahatma Phule Krishi Vidyapeeth, Rahuri in the year 1988.
The institute was basically established to cater the needs of  people in ten districts of Western Maharashtra region.
More than 500 students have completed B.V.Sc. & A.H. degree programme while more than 20 students has completed their M.V.Sc. in Veterinary Science from this institute till date.
Contact details and address: Shirwal, Maharashtra 415526.
College of Veterinary Science and Animal Husbandry, Anand, Gujarat
The College of Veterinary Science & Animal Husbandry, Anand is a reputed educational and research Institute in India.
It has played key role in development and growth of livestock sector in Gujarat state. The college teaches the subjects of veterinary and animal science and conducts high quality research.
The research work taken up by the institute is based largely on the needs of the farmers of this region.
Contact details and address: Veterinary College Campus, Anand, Gujarat 388001.
Indian Veterinary Research Institute
Established in 1889, the Indian Veterinary Research Institute (IVRI) is one of the premier research institutions dedicated to livestock research and development of the region. The institute with faculty strength of more than 275 has a major mandate of research, teaching, consultancy and technology transfer activities.
It awards degrees to master and doctoral programmes in more than 20 disciplines of veterinary and animal sciences, livestock products technology, basic sciences and extension education.
To impart continuing education to field veterinarians, the institute also conducts diploma courses in veterinary preventive medicine, animal husbandry, veterinary biological products, animal reproduction, poultry husbandry, medicine and surgery, zoo and wild animal health care and management, meat and meat products technology.
Contact details and address: Izatnagar, Bareilly, Uttar Pradesh 243122. Phone: 0581 230 0096.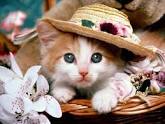 The other schools that make it to the list of top 25 best veterinary schools in India includes:
SK University of Agricultural Sciences and Technology of Kashmir Faculty of veterinary Sciences and Animal Husbandry.
N. T. Rama Rao College of Veterinary Science
Assam Agricultural University Faculty of Veterinary Science
College of Veterinary and Animal Science, Thrissur
Madhya Pradesh Pashu Chikitsa Vigyan Vishva Vidyalaya
College of Veterinary Science & Animal Husbandry, Jabalpur
Veterinary College and Research Institute at Orathanau in Thanjavur
Chaudhary Charan Singh Haryana Agricultural University College of Veterinary Sciences
CSK Himachal Pradesh Agricultural University Dr. G.C. Negi College of Veterinary and Animal Sciences
Navsari Agricultural University College of Veterinary Science and Animal Husbandry, Navsari, Gujarat
Birsa Agricultural University Ranchi College of Veterinary Science and Animal Husbandry
Desh Bhagat University Desh Bhagat School of Veterinary Sciences, Mandi Gobindgarh, Punjab
G. B. Pant University of Agriculture and Technology College of Veterinary and Animal Sciences
Guru Angad Dev Veterinary and Animal Sciences University
Veterinary College and Research Institute, Namakkal
 ALSO REFER:
List of veterinary schools in Australia
List of veterinary schools in Canada
List of veterinary schools in USA
List of veterinary schools in UK