List of veterinary schools in Canada – Top 5 best vet schools in Calgary, Ontario, Montreal and Saskatchewan includes all the accredited veterinary schools in Canada with contact details and address for admissions and jobs.
List of top 5 best veterinary schools in Canada
University of Calgary Faculty of Veterinary Medicine
The University of Calgary Faculty of Veterinary Medicine (UCVM) was established in 2005 to meet Alberta's need for highly-skilled veterinary graduates supporting rural Alberta, production animal and equine industries, animal and human health research, and public health.
UCVM is dedicated to meeting the animal and public health needs of Alberta through its education, research and outreach programs.
UCVM offers the Doctor of Veterinary Medicine (DVM) program, supervision leading to graduate degrees (MSc, PhD) in Veterinary Medical Sciences, and advanced clinical training programs (internships, fellowships, and residencies). UCVM is also committed to professional development programs for the veterinary community.
UCVM has research programs across the range of veterinary and comparative biomedical sciences. Areas of strength include cattle health, disease ecology, infectious diseases, pain and animal welfare, equine health, reproduction and regenerative medicine, and veterinary education.
Contact details and address: 3280 Hospital Dr NW, Calgary, AB T2N 4Z6, Canada. Phone: +1 403-210-3961.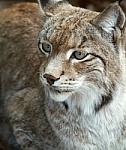 University of Guelph, Ontario Veterinary College
The Ontario Veterinary College is accredited by the American Veterinary Medical Association Council on Education (AVMA-COE) and holds the status of Full Accreditation.
In addition to training future veterinarians and maximizing learning opportunities for their graduates, their work is focused on three broad areas that have a direct impact on quality of life: Translational Biomedical Discovery; Individual Animal Health and Welfare; and Public Health and Animal Population Health.
The Library & Learning Commons is a bustling, dynamic space. Their services, resources, and spaces are all designed to support student learning; support faculty research and teaching; and foster connections with the community.
Contact details and address: Gordon St, Guelph, ON N1G 2W1, Canada. Phone: +1 519-836-3510.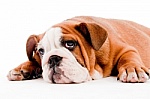 University of Montreal, Faculty of Veterinary Medicine
The Faculty of Veterinary Medicine of the University of Montreal is located in Saint-Hyacinthe about 60 km from the campus of the University and in the heart of the largest food processing area of ​​Quebec.
It is the only unit of teaching and research in veterinary medicine in Quebec and the only francophone Faculty of veterinary medicine in America .
Since its founding in 1886 by Victor-Théodule Daubigny, the veterinary school of Montreal continues to be teach with passion and determination.
Contact details and address: 3200, rue Sicotte, Saint-Hyacinthe (Québec), J2S 2M2. Phone: (450) 773-8521.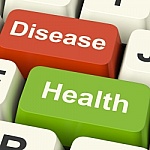 University of Prince Edward Island, Atlantic Veterinary College
The University of Prince Edward Island has a long-standing tradition of academic excellence dating back to the early 19th century, with roots in its founding institutions, Prince of Wales College (PWC) and St. Dunstan's University (SDU).
One of five veterinary colleges in Canada, the Atlantic Veterinary College (AVC) is the only institution offering in Atlantic Canada educating doctors of veterinary medicine. Since their first class graduated in 1990, AVC has been a fully accredited college and has experienced remarkable success and growth.
Over 1,300 graduates from AVC now work in private practice, academia, research, government, and industry around the world.
Contact details and address: Mount Edward, Charlottetown, PE, Canada.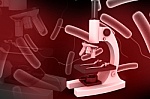 University of Saskatchewan, Western College of Veterinary Medicine
The Western College of Veterinary Medicine (WCVM) is the premier centre of veterinary education, research and expertise in Western Canada and a key member of Canada's veterinary, public health and food safety network.
More than 450 undergraduate and graduate students are enrolled at the internationally-recognized veterinary college that includes a veterinary medical centre, a provincial diagnostic laboratory and large-scale research facilities.
WCVM is part of the University of Saskatchewan, the only Canadian university campus with a full complement of health sciences, agriculture and engineering colleges. The U of S campus is located along the banks of the South Saskatchewan River in Saskatoon, Saskatchewan — one of Canada's western provinces.
Contact details and address: 52 Campus Drive, Saskatoon, SK S7N 5B4, Canada. Phone: +1 306-966-7447.
 ALSO REFER:
List of veterinary schools in Australia
List of veterinary schools in USA
List of veterinary schools in India
List of veterinary schools in UK