List of veterinary schools in Australia – Top 7 best vet schools in Sydney, Adelaide, Melbourne and Brisbane includes all the top accredited veterinary medicine schools in Australia with contact details and address for admissions and jobs.
List of top 7 best veterinary schools in Australia
Charles Sturt University School of Animal & Veterinary Sciences
This School provides undergraduate courses in Animal Science, Equine Science and Veterinary Science. In addition, they have a number of postgraduate level courses including Graduate Certificate in Captive Vertebrate Management, Masters of Animal Science and PhD research degrees.
They deliver this – in excellent new facilities on the Wagga Wagga campus of the University along with access to the small animal clinic in the city of Wagga Wagga. Numerous farmers and clinicians cooperate with them in providing this training.
The Veterinary Science Course commenced in 2005 and has already achieved their vision of providing veterinarians for rural Australia. The Course was accredited in 2010 for all jurisdictions in Australia and New Zealand as well as the UK.
The Animal Science degree began in 2007, designed to prepare graduates for careers in animal research and animal industries. Their first students completed their studies in 2010 and are now in the workforce.
Their long running Equine Science program was revised in 2006 in order to take advantage of the specialist staff joining the School as a result of the introduction of the veterinary degree.
Contact phone: 02 6933 4479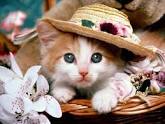 University of Adelaide School of Animal and Veterinary Science
The mission of Adelaide's School of Animal and Veterinary Sciences is to provide world-class outcome-based education and training of animal and veterinary scientists in a research environment.
They continue to assemble a team of world-class animal and veterinary academics who collectively bring together a wealth of research knowledge and opportunities for the School.
With a strong student focus and teaching excellence, they are developing leading-edge veterinary and animal sciences curricula. The programs focus on educating students for careers across a wide range of animal-based disciplines.
The first three years of the veterinary program deliver the stand-alone degree BSc Veterinary Bioscience and their first cohort of students graduated at the end of 2010. The next three years of the veterinary program is a post-graduate coursework degree – the Doctor of Veterinary Medicine (DVM) which will have its first graduates at the end of 2013.
Completion of both degrees is required for graduates wishing to register as veterinarians throughout Australia and overseas in countries currently accepting graduates of Australasian veterinary schools.
Contact details and address: Ground Floor, Williams Building, Roseworthy Campus, The University of Adelaide, Roseworthy  SA  5371. Phone: +61 8 8313 7987.
University of Sydney Faculty of Veterinary Science
The Faculty of Veterinary Science is a constituent body of the University of Sydney, Australia. Initially established on 22 March 1910, it is the second oldest established veterinary school in Australia.
The faculty is mainly established across both Camperdown and Camden campuses with two undergraduate degrees offered by the faculty – the Bachelor of Veterinary Science (BVSc) and the Bachelor of Animal and Veterinary Bioscience (BAnVetBioSc).
The faculty is usually associated with the Roundhouse or Centaur as a logo and recently celebrated its centenary in 2010.
Contact details and address: The University of Sydney, Regimental Dr, Camperdown NSW 2050, Australia. Phone: +61 2 9351 8783.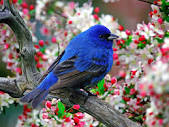 University of Queensland Faculty of Veterinary Science
Since its first intake of students in 1936, The UQ School of Veterinary Science has been recognised for a sustained record of excellence in teaching and learning across the veterinary disciplines and the quality of its research.
The diverse group of academic and clinical staff in the School have made major contributions to tropical/sub-tropical animal health and medicine for the benefit of farm and companion animals, their owners and industry sectors.
The School has a reputation for graduating self-reliant, independent and highly capable veterinarians who possess the initiative and problem solving abilities required for success in veterinary practice.
The UQ BVSc curriculum is designed to encourage 'active learning' by students and this is achieved through a problem solving approach throughout the curriculum. Integration of pre-clinical with clinical disciplines is achieved through a range of approaches to incorporate practical instruction with electronic and on-line media, role plays, and reflective practice.
The School of Veterinary Science has full accreditation with both the Australasian Veterinary Boards Council, Royal College of Veterinary Surgeons and the American Veterinary Medical Association (AVMA).
Contact details and address: Building #8114, The University of Queensland, Gatton  QLD  4343, Australia. Phone: +61 7 5460 1834.
Murdoch University School of Veterinary and Biomedical Sciences
Students in the School can pursue a variety of exciting disciplines that relate to the science of life on our planet, spanning the study of animals, plants, microorganisms, the environment, chemical processes and the molecular basis of health and disease – in humans, animals and plants.
They offer some of the country's most progressive courses in environmental, biological and veterinary science, and are driven to developing individuals who are interested in all components of our living world.
They maintain strong relationships with government agencies, major research laboratories, industry partners and key Universities and academics throughout the world. For Veterinary Science students, their accredited Veterinary Science courses offer international recognition, combined with access to their Veterinary Hospital where you will learn hands on skills in General Practice and Emergency areas.
Over 2,000 students are enrolled in the School's 11 undergraduate and 13 postgraduate courses, that provide pathways into areas such as health sciences, biomedical research, animal science, environmental science, veterinary medicine and forensic biology.
Contact details and address: 90 South Street, Murdoch, Western Australia 6150. Phone: +61 (08) 9360 6000.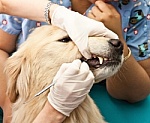 University of Melbourne Faculty of Veterinary Science
Studying veterinary science or agricultural science at the University of Melbourne gives you the skills and knowledge to apply science to significant real-world issues —whether improving animal health and well-being or addressing climate change and food sustainability, both nationally and internationally.
The University of Melbourne is strengthening its cross-disciplinary teaching and research capabilities by aligning agriculture and food systems with veterinary sciences within a new combined Faculty.
When you study veterinary or agricultural science at the University of Melbourne, you do so not only at Australia's highest ranked university but also within a Faculty that ranks with the best in the world.
Contact details and address: 142, University of Melbourne, University Street, Parkville VIC 3053, Australia. Phone: +61 13 63 52.
James Cook University Faculty of Medicine Health and Molecular Sciences
In 2006, JCU became the only university north of Brisbane to offer veterinary science training. Veterinary and Biomedical Science at JCU has extensive research expertise in tropical animal and veterinary science.
Facilities on the Townsville campus for veterinary science students include teaching laboratories, a range of livestock in paddocks and yards, small animal pens and access to JCU's own cattle station at nearby Charters Towers, Fletcherview.
Students gain the skills to diagnose, treat and prevent diseases in pets, livestock, aquatic species and native fauna. In their final year, students undergo clinical placements in a range of settings across northern Queensland at JCU facilities in Townsville, the Atherton Tableland and Mackay, as well as local veterinary hospitals and practices and in government agencies.
Contact phone: 07 4781 5255.
ALSO REFER:
List of veterinary schools in USA
List of veterinary schools in Canada
List of veterinary schools in India
List of veterinary schools in UK