List of pharmacy schools in Illinois – Top 6 best pharmacy schools in Chicago, Edwardsville, Downers Grove and Schaumburg in Illinois, USA with contact details and address for admissions and job vacancies.
List of top 6 best pharmacy schools in Illinois
College of Pharmacy, Chicago State University
Chicago State University's Doctor of Pharmacy program is accredited by the Accreditation Council for Pharmacy Education.
The Chicago State University College of Pharmacy will be recognized for its impact on the health care needs of diverse populations through its contributions in education, training, scholarship, service and research.
The College serves an integral role within the University by providing a culturally diverse and intellectually stimulated community of scholars engaged in the collective creation and dissemination of knowledge.
Contact details and address: 9501 S King Dr, Chicago, IL 60628, United States. Phone: +1 773-995-2000.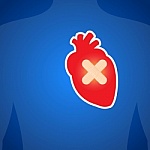 School of Pharmacy, Edwardsville
The SIUE School of Pharmacy, the only pharmacy program in Southern Illinois, offers a professional program leading to the doctor of pharmacy (PharmD) degree.
Established in 2003, the school graduated its first class in May 2009 and received full accreditation in June 2009. Class sizes range from 80-82 students with 90 percent of those students residing in Illinois.
The SIUE School of Pharmacy offers students an interprofessional, integrated and team-based learning approach to pharmacy practice and pharmaceutical science education.
Students gain invaluable experience in real-world settings through the School's experiential approach to education – working side-by-side with faculty members and preceptors who have gained national recognition for industry experience, research innovations and educational leadership.
Contact details and address: 200 University Park Dr, Edwardsville, IL 62025, United States. Phone: +1 618-650-5150.
College of Pharmacy, North Chicago
Formed in 1912 as the Chicago Hospital-College of Medicine, Rosalind Franklin University of Medicine and Science is a national leader in interprofessional medical and healthcare education.
The College of Pharmacy joined the University's other four Colleges and Schools in 2011 and shares the commitment to interprofessional education in which students learn from, with and about one another's profession.
This team-based approach to healthcare education produces graduates who understand and appreciate the roles of their colleagues in the delivery of healthcare, and embrace the practice of patient-centered, team-based care.
Located between Chicago and Milwaukee in North Chicago, IL, and the only college of pharmacy in Lake County, their program exposes students to practice in urban, suburban and rural areas at both emerging and traditional pharmacy practice settings.
Contact details and address: 3333 Green Bay Rd, North Chicago, IL 60064, United States. Phone: +1 847-578-3000.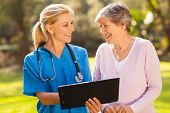 Chicago College of Pharmacy, Downers Grove
For more than 20 years, Chicago College of Pharmacy (CCP) has been providing an outstanding pharmacy education for its students. Its alumni are successful pharmacists who practice in a variety of settings.
In harmony with the mission and vision of the College, the curriculum leads advances in pharmacy education, practice, and scholarship through innovation and collaboration to meet the healthcare challenges of tomorrow.
Their curricular philosophy integrates the basic and pharmaceutical sciences with the development of clinical knowledge, skills, and attitudes through interactive and innovative teaching.
Contact details and address: 555 31st St, Downers Grove, IL 60515, United States. Phone: +1 630-515-6171.
Roosevelt University College of Pharmacy, Schaumburg
Roosevelt University's sixth and newest college offers the only Doctor of Pharmacy (PharmD) program in the Midwest that students will complete in three years, as opposed to the traditional four years.
Beginning with the first year and continuing throughout the three-year professional program, they integrate off-campus experiences (internships) so students can see the relevance of what is being taught on campus.
The College of Pharmacy has designed a contemporary curriculum that will produce graduates who are competent, committed and compassionate. Roosevelt University encourages community partnerships and prepares its diverse graduates for responsible citizenship in a global society of which the profession of pharmacy is an integral part.
Contact details and address: 1400 N Roosevelt Blvd, Schaumburg, IL 60173, United States. Phone: +1 847-330-4500.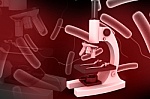 UIC College of Pharmacy, University of Illinois at Chicago
The UIC College of Pharmacy (UIC COP) is a public pharmacy school with two campuses located in Chicago and Rockford, Illinois.
They offer a four-year professional degree program that leads to the PharmD, the highest level of professional education in pharmacy, and programs leading to six master's degrees and four doctorate degrees.
More than 185 research and clinical faculty conduct research and provide training to more than 160 graduate students and postdoctoral trainees, as well as 650 professional students.
Contact details and address: 833 S Wood St, Chicago, IL 60612, United States. Phone: +1 312-996-7242.
RELATED TOPICS
List of pharmacy schools in New York
List of pharmacy schools in North Carolina
List of pharmacy schools in Ohio
List of pharmacy schools in Pennsylvania
List of pharmacy schools in Tennessee