List of pharmacy schools in Florida – Top 6 best schools in Tallahassee, Bradenton, Fort Lauderdale, West Palm Beach, Gainesville and Tampa in Florida, USA with contact details and address for admissions and jobs.
List of top 6 best pharmacy schools in Florida
College of Pharmacy and Pharmaceutical Sciences, Tallahassee
The College of Pharmacy and Pharmaceutical Sciences (COPPS) has a rich history of producing high-caliber graduates capable of providing exceptional pharmaceutical care.
Their unique program focuses on academic excellence, research superiority and community service which allows them to prepare students for leading roles in the practice of pharmacy, research and public health.
The program is fully accredited by the Accreditation Council for Pharmacy Education (ACPE) and the Council on Education for Public Health (CEPH).
They also have a provision of pharmaceutical services in underserved communities through contractual arrangements with health departments and federally qualified health centers throughout the State of Florida.
Contact details and address: Tallahassee, FL 32307. Phone: 850.599.3000.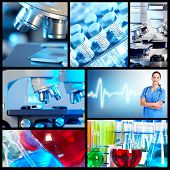 LECOM School of Pharmacy, Bradenton
The LECOM School of Pharmacy offers three pathways to the PharmD degree.  They have added the four-year Distance Education Pathway to their three-year Accelerated Pathway in Erie and four-year Traditional Pathway in Bradenton.
The Lake Erie College of Osteopathic Medicine (LECOM) recognized the growing national need for pharmacists and opened the School of Pharmacy in 2002. LECOM believes that new trends in the Doctor of Pharmacy curriculum have complementary goals to the total-person, patient-centered care fostered by osteopathic medicine.
The LECOM School of Pharmacy has structured its classroom and experiential curriculum to prepare future pharmacists to provide patient care that ensures optimal therapeutic outcomes.
The mission of the LECOM School of Pharmacy is to prepare pharmacy professionals committed to providing high-quality, ethical, and empathic patient-centered care to serve the needs of a diverse population.
Contact details and address: 5000 Lakewood Ranch Blvd, Bradenton, FL 34211, United States. Phone: +1 941-756-0690.
Nova Southeastern University College of Pharmacy, Fort Lauderdale
The College of Pharmacy at NSU commands respect with its ground-breaking initiatives and world-class curricula for doctoral degrees. It had an acceptance rate of 57.5 % (2013).
They have the only program in the U.S. to operate a full-service community pharmacy and institutional pharmacy and an alumni network of nearly 5,000, from dozens of nations.
Besides, they have a unique and expanding Ph.D. degree program with a critical mass of researchers and themed continuing education provided for more than 20,000 pharmacists worldwide.
Contact details and address: 3301 College Ave, Fort Lauderdale, FL 33314, United States. Phone: +1 800-541-6682.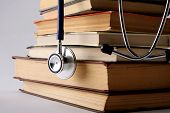 Lloyd L. Gregory School of Pharmacy, West Palm Beach
No matter which of their more than 50 undergraduate and graduate programs you choose, you'll learn in a Christ-centered environment from dedicated men and women of faith who are dedicated to your success.
It is the top Christian college in Florida. While they welcome students of all faiths and those still seeking their spiritual path, Christ is at the center of all they do — from curriculum to mission trips, athletics teams to student organizations.
When you become a part of it, you become a part of a family — a family that includes students from more than 40 nations; a family that includes faculty who go beyond imparting knowledge to imparting wisdom.
Contact details and address: 901 S. Flagler Drive, West Palm Beach, FL 33401. Phone:888-468-6722.
College of Pharmacy, Gainesville
The University of Florida College of Pharmacy's vision, mission and values are reflected in its faculty, staff, students and alumni.
The college offers four areas in pharmacy education for new or advancing students, working pharmacists, or other health sciences students seeking graduate training.
The college's research departments, an integral part of the University of Florida Health Science Center, are highly successful in attracting extramural research support.
The UF Pharm.D. curriculum prepares graduates in pharmacy to take independent professional responsibility for the outcome of drug therapy in patients.
Contact details and address: Gainesville, FL 32603, United States.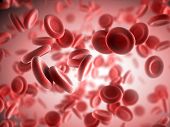 College of Pharmacy, Tampa
USF Health's mission is to envision and implement the future of health.
Their commitment is to improve the full spectrum of health, from the environment, to the community, to the individual.
Together through talent and innovation, USF Health is integrating research, education and health care to reach their shared value – making life better.
All applications undergo a holistic review process whereby careful consideration is given to all the credentials presented by applicants. By utilizing this process, applicants' academic record along with experiences and attributes are assessed for potential academic and clinical success.
Contact details and address: Tampa, FL 33612, United States.
RELATED TOPICS
List of pharmacy schools in Texas
List of pharmacy schools in Georgia
List of pharmacy schools in California
List of pharmacy schools in Ohio
List of pharmacy schools in Pennsylvania
List of pharmacy schools in Tennessee