List of nursing schools in Japan – Top 10 best nursing colleges in universities in Japan for nursing programs and courses with contact details, address and telephone numbers.
List of top 10 best nursing schools in Japan
Japanese Red Cross Akita College of Nursing
The Akita branch of the Japanese Red Cross was established in 1896, with a hospital and nurse training school in 1914. It was renamed the Akita Red Cross Nursing School in 1976. The Japanese Red Cross Junior College of Akita was opened in 1996, but the four-year college was closed in March 1998.
However, the four-year school reopened in April 2009 as the Japanese Red Cross Akita College of Nursing. A graduate program was established in 2011.
This college is a private college located in the city of Akita, Akita Prefecture, Japan.
Address: Japan, 010-1493 Akita Prefecture, Akita. Tel: +81 18-829-4000.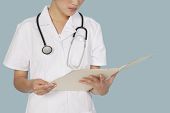 Aichi Prefectural College of Nursing & Health
The Aichi Prefectural College of Nursing and Health was originally the Aichi Prefectural Nursing Junior College, which had been founded in 1968. However, in 1989, the presidents of twenty seven different nursing training institutions petitioned for the establishment of the university.
Therefore, after a period of careful preparation, Aichi Prefectural College of Nursing and Health was finally opened, as an institution offering four-year-long courses, in 1995.
More recently, Aichi Prefectural College of Nursing and Health, is dedicated to advanced and specialized nursing practices. In 1999, the Graduate School of Nursing and Health was established, which offered the Master's Course in Nursing Science. This has since been followed by the Midwifery Course, the Master's Course in Advanced Practice, and the Certified Nursing Course (Nursing in Chemotherapy, and Tending Relief to Cancer Sufferers), which were introduced in 2003, 2007, and 2008, respectively.
Address: 1522-3 Ibaragabasama, Nagakute-shi, Aichi, 480-1198, Japan. Tel: +81-(0) 0561-76-8829 (International Office).
Iwate College of Nursing
Iwate College of Nursing is a private junior college in Takizawa, Iwate, Japan. Originally established in 1990 as a women's junior college, it became co educational in 2000 and was founded in the year 1990
Address: Sengakubo-14-1 Ōgama, Takizawa, Iwate District, Iwate Prefecture 020-0151, Japan. Telephone: +81 19-687-3864.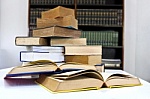 Niigata College of Nursing
Niigata College of Nursing is a university that fosters the intellect and mind. Entering the 21st century the situations that surround health care and nursing are changing at a dizzying speed, and there is a demand for the provision of patient oriented nursing.
From the first year through to the fourth year of study, they incorporate a system of small group learning into education programs for students, and from early on in their studies, students are provided with opportunities to have interaction with the local community. They place a great importance on the strengthening of communication skills.
As their studies become more specialized, their nursing students learn specialist nursing knowledge and techniques through the study of pathological mechanisms or the foundations of health and wellness. During their professional nursing practices, students are able to receive one-to-one tuition. Fourth year students complete an in-depth nursing research project in the final year of their study.
In addition to the academic aspects of university life, there is a thriving social side to life on campus. Students can pursue their favorite sports or enjoy cultural activities through the many clubs and organized events run at the university.
Address: 240 Shinnancho, Joetsu, Niigata Prefecture 943-0147, Japan. Telephone: +81 25-526-2811
Okinawa Prefectural College of Nursing
The purpose of the Okinawa Prefectural College of Nursing graduate school includes studying the theory and application of advanced nursing so as to contribute to the improvement of the health and well being of all humans.
Okinawa Prefectural College of Nursing is a public university in Naha, Okinawa, Japan. The school was founded in 1946, and it was chartered as a university in 1999.
Address: Yubinbango902-8513 Naha, Okinawa Prefecture Yogi 1-chome 24th No. 1
Tel: 098 (833) 8800 (representative) FAX: 098 (833) 5133.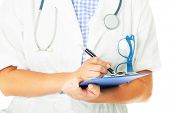 Kawasaki City College of Nursing
Kawasaki City College of Nursing is a co-educational public junior college in Saiwai-ku, Kawasaki, Kanagawa Prefecture, Japan.
Address: 4 Chome-30-1 Ogura, Saiwai Ward, Kawasaki, Kanagawa Prefecture 212-0054, Japan. Telephone: +81 44-587-3500.
St. Luke's College of Nursing
Since its establishment in 1920, St. Luke's International University has played an important role in nursing and medical development in Japan in cooperation with its mother institution, St. Luke's International Hospital.
St. Luke's International University has more than 80 years history and has been a forerunner in nursing education. Their graduates are held in high esteem for their abilities as nurses offering nursing of high quality, as leaders of nursing educators, and as participants in political and governmental activities.
St. Luke's International University has a unique curriculum which stresses a combination of basic knowledge and techniques, and also endeavors to instill a sense of moral responsibility to society.
The four-year baccalaureate curriculum is designed to meet the educational objectives which evolve from the philosophy of St. Luke's International University to prepare well-educated, professional nurses. The curriculum, initiated in 2011, is composed of three parts: liberal arts, foundations of nursing practice and clinical nursing.
The master' program is composed of two tracks: research track an advanced clinical practice track. The graduate of this program is a professional nurse specialist with an extensive body of nursing knowledge and a high level of competence in a specialized area of nursing or field of clinical practice.
The doctoral program is composed of two major components: advanced nursing principles for nursing science and science of advanced nursing practice. The focus of the advanced nursing principles for nursing science is the study of theoretical paradigms and methodology basic to nursing science.
Address: Tokyo, Japan. Telephone: +81 3-3543-6391.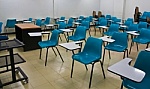 Teikyo Heisei Nursing Junior College
Teikyo University was founded in 1966 with just two faculties, Economics and Liberal Arts. Today, they are a comprehensive university extending to ten faculties in three fields—medicine, humanities and science and technology—as well as ten postgraduate streams.
They have around 24,000 students at five campuses, mainly in the Tokyo area. The university boasts of a proud record of sporting achievements and a strong tradition of excellence in medicine.
The curriculum of the nursing course includes Nursing Introduction, nursing technology II, Adult Nursing Introduction, Pediatric Nursing Introduction, maternal nursing Introduction, Psychiatric Nursing Introduction and basic nursing practice in the specialized field.
Address: 6 Chome-19 Chiharadainishi, Ichihara, Chiba Prefecture 290-0143, Japan
+81 436-74-8881.
Tokai University Junior College of Nursing and Technology
Tokai University is a private university established by Shigeyoshi Matsumae in 1942.
The Tokai University Educational System is one of the largest general education and research institutions in Japan today. To seek mutual understanding and global peace through the education of, and interaction with, young scholars from around the world, they began accepting foreign students from at early stage and have consistently promoted Japanese-language education.
Their School of Health Sciences located in Tokyo offers a course in nursing. The purpose of this program is to train specialists with a high level of knowledge and skills in nursing who are able to work as part of a health and medical welfare team, as well as to foster leaders in this field.
In response to the expanding role and function of nursing as demanded by today's society, the nursing department aims to provide wide-ranging knowledge and skills to its students, while training male and female nurses and the public health nurses who provide independent nursing.
The department features a curriculum that promotes the understanding of patients and stresses the basics to enable students to play an active role in medical and welfare teams. The students may, furthermore, study new fields of nursing such as "Introduction to the Family Science of Nursing," "Industrial Nursing," and "International Nursing."
Address : Tokai University Shonan Campus, 4-1-1 Kitakaname, Hiratsuka-shi, Kanagawa, 259-1292 Japan. Telephone: +81-463-58-1211.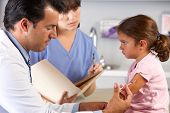 Yamagata Prefectural University of Health Sciences
Their educational program is designed to educate students with the professional knowledge and skills that will enable them to play a key part in the medical and social welfare systems.
Yamagata Prefectural University of Health Sciences initially opened its doors in 1954 as Yamagata Prefectural Nursing School of higher learning. In April, 1997, the  nursing  school  was  restructured and  became  a  3-year  college  with  one  faculty (Health Sciences) offering three courses: Nursing, Physical Therapy and Occupational Therapy. The college then became a 4-year prefectural university in April, 2000 and a Graduate School in Health Sciences was established in 2004.
The curriculum of nursing education is composed of two main parts. Basic nursing science and clinical nursing practice, which follow the conclusion of the general education.
Basic Nursing Science – Fundamental elements of basic nursing science are nursing theories and nursing (practical) methodologies.
Clinical Nursing Practice – Clinical nursing practice focuses on knowledge essential for assessment and treatment of patients. This area of study includes adult/elderly nursing, mental health/psychiatric nursing, public health nursing, child health nursing and maternal health nursing. Students have the opportunity to learn methods of practice required to provide nursing care and skills in the clinical practice.
Address: 260 Kamiyanagi, Yamagata, Yamagata Prefecture 990-2212, Japan. Telephone: +81 23-686-6611.
The next list of top 10 best nursing schools in Japan includes:
Japanese Red Cross College of Nursing
The Japanese Red Cross Hiroshima College of Nursing
Japanese Red Cross Hokkaido College of Nursing
Akita University of Nursing and Welfare
Aomori University of Health and Welfare
Asahikawa Medical University
Chiba College of Health Science
Fukushima Medical University
Gunma Prefectural College of Health Sciences
Hirosaki University of Heath and Welfare
ALSO REFER
List of nursing Schools in Australia
Top american universities for international students
Top universities in UK for health and social care 
Top universities in UK for law
Private Universities in Canada