List of nursing schools in Australia – Top 6 best nursing schools in universities in New South Wales, Victoria, Queensland, South Australia, Western Australia, and Tasmania in Australia for nursing programs and courses with contact details and address.
List of top 6 best nursing schools in Australia
Australian Catholic University
Australian Catholic University (ACU) has seven campuses around Australia. They empower students to think critically, ethically and to bring about change in their communities and professions. As a publicly-funded university, they welcome staff and students of all beliefs and backgrounds. They are committed to providing equal access to education for all people.
Students undertake professional placements and volunteer work throughout their studies, with many securing excellent jobs before they graduate. ACU students can attend an overseas university in more than 16 countries, complete international internships, and work in community programs around the world – all while receiving credit towards their degree.
More nurses graduate from ACU than anywhere else in Australia ­– and for good reason. Their nursing courses are known for developing professionals who are caring, adaptable, safe and ethical.
The Bachelor of Nursing uses learner-centred approaches including inquiry- and situation-based learning to enhance students' experiences as well as their readiness for the workplace.
Students have the opportunity to choose a clinical nursing specialty, such as: aged care, community nursing, high dependency nursing, maternal and infant care, medical/surgical nursing, mental health, paediatrics, palliative care and perioperative nursing.
Contact details and address: 40 Edward Street North Sydney NSW 2060. Phone: 02 9739 2368.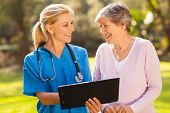 Australian College of Nursing
The Australian College of Nursing (ACN) began operations on 1 July 2012 and builds on the strength of its two predecessor organisations Royal College of Nursing, Australia and The College of Nursing; both of whom have represented the nursing profession since 1949.
ACN is a key national professional nursing organisation with a focus on nursing leadership and is open to nurses in all settings and at every stage of their career. They are also an authorised higher education provider and registered training organisation and the Australian member of the International Council of Nurses.
ACN offers a range of educational programs leading to a formal award including graduate certificates, advanced diploma, diploma and certificate IV across Australia and internationally and also designs continuing professional development programs to meet the specific needs of organisations and nurses.  ACN has two locations – Canberra in ACT and Burwood in NSW.
In summary, ACN is the professional nursing organisation for advancing nurse leadership to improve the health of the community.
Contact details and address: 1 Napier Cl, Deakin ACT 2600, Australia. Phone: +61 2 6283 3400.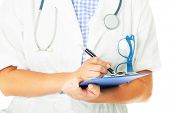 Flinders University
Flinders University enjoys a well-justified reputation for its excellence in teaching and research. It has a long-standing commitment to enhancing educational opportunities for all and a proud record of community engagement. Since being established in 1966, Flinders has achieved much in innovative research, in high quality teaching and in community engagement.
The Bachelor of Nursing (Graduate Entry) is a pathway for candidates who are graduates of a degree in academic areas other than nursing and are looking for a new career direction and would like to become eligible to register with the Nursing and Midwifery Board of Australia as a Registered Nurse.
Students in this course are required to do professional experience placement (work experience) during their program of study. Certain statutory and other requirements must be met before any student is permitted to attend placement.
Contact details and address: Sturt Rd, Bedford Park SA 5042, Australia. Phone: +61 8 8201 3911.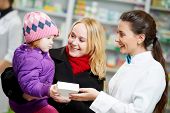 University of South Australia
The Bachelor of Nursing is an undergraduate degree qualification accredited through the Australian Nursing and Midwifery Accreditation Council (ANMAC). On successful completion, graduates are eligible to apply for registration with the Nursing and Midwifery Board of Australia (NMBA). The program accreditation requires students to complete the program in three years full-time or up to six years part-time.
Under the Health Practitioner Regulation National Law (South Australia), all students enrolled in a program leading to professional registration must be registered with the relevant National Board. Student registration with the Nursing and Midwifery Board of Australia is required in order to study this program.
The registration process is undertaken by the Australian Health Practitioner Regulation Agency (AHPRA) with the University providing notification to AHPRA following a student's enrolment in the program. No fee applies for student registration.
Nurses and midwives play a vital role in health care, with their graduates enjoying excellent career prospects not only in Australia but around the world. To prepare you for what's beyond the classroom, you'll be immersed in an engaging and highly supportive learning environment.
Their teaching staff are passionate about delivering an authentic and rewarding learning experience to ensure you're ready to make a positive contribution to health care from the moment you graduate, and well into the future.
Contact details and address: 101 Currie St, Adelaide SA 5001, Australia. Phone: +61 8 8302 6611.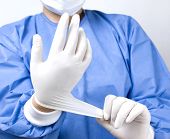 Southern Cross University
Southern Cross University is a vibrant, contemporary Australian university with beautiful campuses at the Gold Coast, Lismore and Coffs Harbour, and branch campuses in Sydney and Melbourne.
They welcome students from more than 60 countries throughout the world and offer undergraduate and postgraduate courses in an inspiring and supportive learning environment. The University has a strong student focus and takes pride in the quality of its lecturers, many of whom are recognised as leaders in their fields.
The Bachelor of Nursing provides students with a combination of foundational science, professional knowledge and clinical experiences to comprehensively prepare graduates for a career in nursing and health. The degree aims to produce graduates with the competence, confidence and flexibility to adapt to changes and contribute to innovation in the nursing profession and the health care system.
Graduates are equipped to apply sound evidence-based reasoning skills to their nursing practice, provide therapeutic care to patients, coordinate nursing care to individuals and groups, and work independently as well as collaborate in multidisciplinary teams for effective outcomes.
The Bachelor of Nursing includes a new Enrolled Nurse to Registered Nurse pathway program. The program is suitable for Enrolled Nurses (graduates of the HLT51612 Diploma in Nursing (Enrolled-Division 2 Nursing) or equivalent qualification.
Students will also complete 680 hours of professional placement. Due to the structure of the program, the intake for commencing students is only offered in the first teaching session of each year.
Contact details and address: Military Road, East Lismore NSW 2480, Australia. Phone: +61 1800 626 481.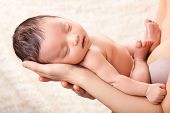 Sydney Nursing School – The University of Sydney
Committed to inter-professional learning and collaborative practice, their courses reflect the changing needs of health care. They are taught by leading academics, clinicians and researchers who are part of the nursing and health care community.
They offer three pathways to becoming a registered nurse. Upon graduation, you will be eligible to apply for registration as a nurse with the Nursing and Midwifery Board of Australia.
If you don't yet have a degree, you can choose to study either:
Bachelor of Nursing (Advanced Studies)
Combined Degree (choose one of three bachelor's degrees with a Master of Nursing)
If you already have a degree, other than a nursing degree, you can study:
Master of Nursing (Graduate Entry)
Following successful graduation from a Bachelor of Nursing degree, students from the University of Sydney and other Universities can apply to their one-year Bachelor of Nursing (Honours) program, opening the door to a future research degree.
Contact details and address: 88 Mallett St, Camperdown NSW 2050, Australia. Phone: +61 2 9351 0693.
ALSO REFER
Best schools of public health in America
Top american universities for international students
Top universities in UK for health and social care 
Top universities in UK for law
Private Universities in Canada