List of medical schools in Virginia – Top 6 best schools in Norfolk, Blacksburg, Lynchburg, Charlottesville, Richmond and Roanoke in Virginia, USA for MD / PhD accredited programs with contact details and address for admissions and jobs.
List of top 6 best medical schools in Virginia
Eastern Virginia Medical School, Norfolk
EVMS is one of the only schools of medicine and health professions in the nation founded by the community, for the community.
They are focused not only on preparing the next generation of health-care providers, but also on translating discovery into better health care for the people of Hampton Roads. Their vision is to become the most community-oriented school of medicine and health professions in the United States.
EVMS faculty provides medical education and leadership for the next generation of top physicians, health professionals and researchers.
Contact details and address: 700 W Olney Rd, Norfolk, VA 23507, United States. +1 757-446-5600.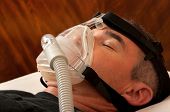 Edward Via College of Osteopathic Medicine, Blacksburg
The mission of the Edward Via College of Osteopathic Medicine (VCOM) is to prepare globally-minded, community-focused physicians to meet the needs of rural and medically underserved populations and promote research to improve human health.
The Edward Via College of Osteopathic Medicine is a four-year osteopathic medical school offering the degree of Doctor of Osteopathic Medicine (D.O.).
Osteopathic physicians are licensed in every state to practice the full scope of medicine including examining patients, diagnosing illness, writing prescriptions, performing surgery, as well as providing musculoskeletal manipulation.
Osteopathic physicians enter every field of medicine from family practice to neurosurgery. The majority of osteopathic physicians, however; practice primary care, with approximately one-fourth of the profession providing care in small communities and rural areas
Contact details and address: 2265 Kraft Dr, Blacksburg, VA 24060, United States. +1 540-231-4000.
Liberty University College of Osteopathic Medicine(LUCOM), Lynchburg
Located at the core of Lynchburg, Virginia, Liberty University College of Osteopathic Medicine (LUCOM) is committed to the osteopathic philosophy and heritage of serving the needs of its students, faculty, and patients today, as well as, into the future by advancing both the science and practice of osteopathic medicine.
As a goal, LUCOM is committed to ensuring that graduates have the foundation of knowledge, skills, and competencies enabling them to meet the needs of a wide diversity of patients they will encounter throughout their professional careers.
Additionally, LUCOM is committed to producing physicians who are knowledgeable, skilled and competent, but also, professional and ethical. LUCOM is dedicated to producing physicians with the skills needed to remain lifelong learners, the desire to contribute to the advancement of medical knowledge, and the passion to be of service to their patients throughout their professional careers.
Liberty University College of Osteopathic Medicine has designed a world class, distinctively Christian, student-centered curriculum taught by dedicated professionals who demonstrate excellence both in knowledge and experience within their practice of medicine.
Contact details and address: 306 Liberty View Ln, Lynchburg, VA 24502, United States
+1 434-582-2000.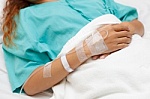 University of Virginia School of Medicine, Charlottesville
Thomas Jefferson founded the University of Virginia in 1819. He wished the publicly-supported school to have a national character and stature.
The bachelor's degree was awarded beginning in 1849, but became the standard undergraduate degree and a prerequisite for the master's degree in 1899, bringing the University into conformity with other institutions of higher learning. The Ph.D. has been awarded since 1883.
Diversity stands with ethics, integrity, and academic excellence, as a cornerstone of University culture. The University promotes an inclusive and welcoming environment that embraces the full spectrum of human attributes, perspectives, and disciplines.
Contact details and address: PO Box 800793, Charlottesville, VA 22908. 434-924-5118.
VCU School of Medicine, Medical College of Virginia Health Sciences Division, Richmond
Located on Virginia Commonwealth University's MCV Campus in Richmond, and in partnership with the VCU Health System, the Office of the Senior Vice President for Health Sciences oversees the five health sciences schools (Allied Health Professions, Dentistry, Medicine, Nursing and Pharmacy) as well as the Massey Cancer Center.
Areas of responsibility include academic affairs, academic and research space management, financial and administrative affairs, and Interprofessional Education and Collaborative Care. More than 4,500 students each year participate in more than 50 degree programs offered at the undergraduate, graduate and first-professional levels as well post-baccalaureate and post-master's certificate programs.
As a growing academic health sciences center, VCU Health Sciences maintains an aggressive research portfolio. VCU Health Sciences is committed to educational programs directed toward providing graduates capable of meeting the commonwealth's health care needs.
Programs are dedicated to maintaining and updating the competency of health professionals in addition to preparing graduates to enter health professions. The educational programs are supported by an institutional commitment to effective teaching and by the 865-bed teaching hospital.
Contact details and address: Stephen Putney House, 1012 East Marshall Street, Richmond, VA 23298, USA.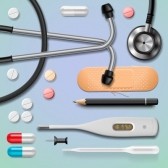 Virginia TechCarilion School of Medicine, Roanoke
Collectively called Virginia Tech Carilion (VTC), the Virginia Tech Carilion School of Medicine and Research Institute leverages Virginia Tech's world-class strength in basic sciences, bioinformatics, and engineering with Carilion Clinic's highly experienced medical staff and rich history in medical education.
Virginia Tech Carilion improves human health and quality of life by providing leadership in medical education and biomedical and clinical research.
Utilizing an innovative patient-centered curriculum, the Virginia Tech Carilion School of Medicine (VTCSOM) addresses the increasing need for research-competent physicians who can translate research from the bench to the bedside and into the community.
Contact details and address: 2 Riverside Circle Suite M140, Roanoke, VA 24016. Phone: (540) 526-2500. Fax: (540) 581-0741.
RELATED TOPICS
List of medical schools in Texas
List of medical schools in New York
List of medical schools in Georgia
List of medical schools in North Carolina
List of medical schools in Tennessee
List of medical schools in Georgia