List of medical schools in the United Kingdom – Top 10 best private, graduate and undergraduate schools in England, Scotland, Wales and Northern Ireland in the United Kingdom with contact details and address for international student admissions and jobs.
List of top 10 best medical schools in the UK
Bristol Medical School, Bristol
Bristol Medical School is one of the oldest in the country. It was established in 1833 and amalgamated with University College Bristol in 1893. The school expanded substantially in 2003 and today accepts 254 students each year.
In the final three years of your course you will be taught in clinical Academies, based at Trusts throughout the South West. This will give you the benefit of working in a wide range of settings to help you decide what environment suits you.
Contact details and address: Senate House, Tyndall Ave, Bristol, City of Bristol BS8 1TH, United Kingdom. Phone: +44 117 928 9000.
School of Clinical Medicine, University of Cambridge, Cambridge
The School of Clinical Medicine is the medical school of the University of Cambridge in England. According to the QS World University Rankings 2013, it ranks as the 3rd best medical school in the world.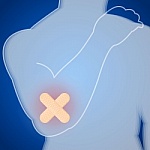 Student teaching also occurs in a network of regional hospitals throughout the East of England region, all formally associated with the Clinical School and CUHP.
Together with a large network of General Practices, the clinical education programme is linked by the Clinical Skills Unit network.
Contact details and address: Addenbrooke's Hospital, Hills Rd, Cambridge CB2 0SP, United Kingdom. Phone: +44 1223 336700.
Hull York Medical School, Hull York
The Hull York Medical School is a partnership between the Universities of Hull and York, with newly-equipped teaching and learning facilities on the main campuses of both universities.
As a graduate of HYMS, you automatically become a joint alumnus of both the Universities of Hull and York, regardless of which was your 'home campus' in Phase I of your HYMS course.
You're joining a wider alumni community of some 130,000 graduates worldwide, and you can take advantage of all the benefits and services offered to alumni of both universities.
Contact details and address: John Hughlings Jackson Building, University of York, Heslington, York, North Yorkshire YO10 5DD, United Kingdom. Phone: +44 870 124 5500.
University of Edinburgh Medical School, Edinburgh
The medical campus is an ideal learning environment for medical students, and provides world class research facilities. The college has 4 medical schools.
The College seeks to promote an inclusive, fair, respectful culture and a welcoming environment in which all staff and students can flourish.
Contact details and address: 47 Little France Cres, Edinburgh EH16 4TJ, United Kingdom. Phone: +44 131 242 9300.
Medical Sciences Division, University of Oxford, Oxford
The Medical Sciences Division is an internationally recognized centre of excellence for biomedical and clinical research and teaching and is the largest of the four academic divisions within the University.
Over 4800 academics, researchers and administrative staff, 1400 graduate and 1600 undergraduate students, and 380 NHS clinicians and GPs together contribute to the extensive and exemplary research, teaching and clinical portfolios.
Contact details and address: S Parks Rd, Oxford OX1 3PL, United Kingdom.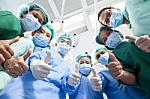 Sheffield Medical School, Sheffield
With five research departments, they have a proud track record of discovery and innovation.
With two highly respected undergraduate qualifications, they produce world-class clinicians who prolong and improve lives every day.
Their research has earned great praise in independent assessments, placing Sheffield as one of the leaders among UK medical schools.
Contact details and address: Beech Hill Rd, Sheffield S10 2RX, United Kingdom. Phone: +44 114 222 5522.
Warwick Medical School, Warwick
WMS has a number of pioneering research and study facilities which attract significant funding and enable collaborative research.
WMS has specialist centres and groups in areas such as diabetes, family well being and orthopaedics.
They are a leading UK provider of graduate entry medicine.
Glasgow Medical School, Glasgow
The School of Medicine is renowned for pioneering teaching methods and superb facilities for undergraduate study in Medicine, Dentistry and Nursing.
They have one of the largest and most prestigious Medical Schools in Europe. Also they have a unique undergraduate curriculum that utilises problem-based learning techniques.
The School of Medicine also encompasses Forensic Medicine and Science, which is comprised of two disciplines: Forensic Pathology and Forensic Toxicology.
Contact details and address: University Ave, Glasgow G12 8QQ, United Kingdom. Phone: +44 141 330 5921.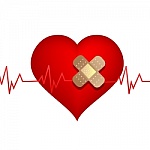 Cardiff University School of Medicine, Cardiff
The School has a proud record of world-class research and of educational innovation. It is the oldest Medical School in Wales and one of the largest in the UK.
Their medical students say that Cardiff University's School of Medicine is unique because of its 'real focus on the patient', the 'opportunity to work with teachers and researchers who are world experts', and being able to develop an 'excellent insight into what life as a doctor will be like'.
Contact phone: +44 (0) 29 2087 9999.
Queen's University Belfast Medical School, Belfast
The world-class School of Medicine, Dentistry and Biomedical Sciences at Queen's University Belfast has been a major cornerstone of the University since its foundation. This proud heritage means that both its work and its graduates have been recognised nationally and internationally.
By providing high-quality undergraduate and postgraduate training in Medicine, Dentistry and a range of Biomedical Science subjects, the School can and has delivered life-changing quality experiences to their students.
Most importantly, this University recognises that knowledge knows no boundaries, and Queen's is competing increasingly strongly in the global higher education market place.
Contact details and address: University Rd, Belfast BT7 1NN, United Kingdom. Phone: +44 28 9024 5133.
RELATED TOPICS
List of medical schools in Texas
List of medical schools in New York
List of medical schools in Illinois
List of medical schools in Michigan
List of medical schools in Missouri
List of medical schools in Pennsylvania