List of medical schools in Missouri – Top 5 best medical schools in St Louis, Kansas City, Kirksville and Columbia in Missouri with contact details and address for student admissions and jobs.
List of top 5 best medical schools in Missouri
Kirksville College of Osteopathic Medicine KCOM, Kirksville
KCOM was the first institution of osteopathic education in the world and continues to provide leadership for comprehensive medical education, research, and healthcare.
KCOM graduates represent a diverse group of osteopathic physicians practicing in every state and several other countries. They span all medical specialties and sub-specialties and comprise approximately a quarter of all practicing osteopathic physicians.
Contact details and address: 800 W Jefferson St, Kirksville, MO 63501, United States. Phone: +1 660-626-2121.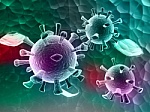 Kansas City University of Medicine and Biosciences, Kansas City
A private, not-for-profit institution of higher education committed to the education of students in osteopathic medicine and the life sciences. It was founded in the year 1916.
KCUMB offers graduate degrees in medicine, biomedical sciences, business, and bioethics.
The College of Osteopathic Medicine is one of three medical schools in the United States to be recognized twice with the John Templeton Foundation's Spirituality in Medicine Curricular Award, which recognizes outstanding medical education curricula incorporating spirituality in medicine.
Contact details and address: 1750 Independence Ave, Kansas City, MO 64106, United States. Phone: +1 816-654-7000.
Saint Louis University School of Medicine, St Louis
For nearly 200 years, the University has gone beyond teaching facts and figures, encouraging students to form ideas and identities. Today, SLU students are more than 13,000 strong, seeking to mold their lives into something stronger.
In SLU's classrooms, ethics, spirituality and compassion are fundamental, no matter what the subject. More than 80 of SLU's courses integrate service into academics. And this spirit pervades campus; SLU students, faculty and staff provide more than a million service hours each year.
The University has invested vast resources to advance academic programs and enhance the student experience. SLU also is a major research institution where premier researchers tackle local and global challenges.
Contact details and address: 1402 S Grand Blvd, St. Louis, MO 63104, United States. Phone: +1 314-977-9870.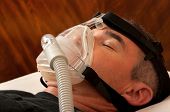 University of Missouri Columbia School of Medicine, Columbia
The University of Missouri and its School of Medicine share the following definitions of diversity and inclusion.
The MU School of Medicine promotes an inclusive academic health care community. A diverse population offers a rich environment that leads to greater knowledge, understanding, acceptance and mutual respect.
The school's faculty members embrace MU's commitment to diversity and recognize the special role of the medical school in the development of a physician workforce prepared to serve an increasingly diverse state and national populace.
Contact details and address: One Hospital Drive, MA204, DC018.00, Columbia, MO 65212, United States. Phone: +1 573-882-1566.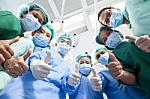 Washington University School of Medicine, St. Louis
Connecting some of the brightest minds in human health, Washington University School of Medicine is a national leader in medical research, teaching and patient care. It was founded in the year 1891.
An outstanding faculty and rigorous curriculum prepare some of the world's most promising students to become the health care leaders of tomorrow.
The 1,250 clinical faculty members provide care for more than 430,000 children and adults annually.
Contact details and address: 660 S Euclid Ave, St. Louis, MO 63110, United States. Phone: +1 314-362-5000.
RELATED TOPICS
List of medical schools in Texas
List of medical schools in California
List of medical schools in Michigan
List of medical schools in Pennsylvania