List of medical schools in Malaysia – Top 10 best schools includes private and public colleges in Kuala Lumpur, Johor, Penang, Selangor in Malaysia for MBBS and MD degrees admissions with contact details and address.
List of top 10 best medical schools in Malaysia
International Medical University,  Kuala Lumpur
IMU is Malaysia's first and most established private medical and health sciences university with over 22 years of dedicated focus in healthcare education.
IMU has a Tier-5 rating in the SETARA ratings of Malaysian Universities and University-Colleges awarded by Malaysian Qualifications Agency (MQA).
IMU is a university wholly specialising in medicine, health sciences and complementary medicine programmes which means that all resources are devoted to excellence in this area of education.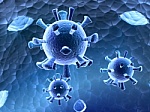 Comprising of five schools in the Faculty of Medicine and Health, the IMU has something to offer everyone interested in undergraduate, postgraduate and continuous learning programmes in the field of healthcare.
Contact details and address: No.126, Jalan Jalil Perkasa 19, 57000 Bukit Jalil, Wilayah Persekutuan Kuala Lumpur, Malaysia. Phone: +60 3-8656 7228.
Universiti Kebangsaan Malaysia Medical Centre, Kuala Lumpur
UKM Medical Centre is one of the four university hospitals in Malaysia. It is located in Bandar Tun Razak, Kuala Lumpur and is administered by Universiti Kebangsaan Malaysia. It was founded in the year 1976.
Contact details and address: Jalan Yaacob Latif, Bandar Tun Razak, 56000 Cheras, Wilayah Persekutuan Kuala Lumpur, Malaysia. Phone: +60 3-9145 5555.
Universiti Teknologi MARA Faculty of Medicine, Selangor
Faculty of Medicine UiTM began with a modest intake of 20 students in 2003. Today, the faculty has expanded rapidly to accommodate an intake of over 200 students per year.
Their medical campuses are located at Sungai Buloh and Selayang.
Contact details and address: UiTM Sungai Buloh campus,, Jalan Hospital, 47000 Sungai Buloh, Selangor, Malaysia. Phone: +60 3-6126 5000.
Monash University School of Medicine and Health Sciences, Johor
Jeffrey Cheah School of Medicine and Health Sciences places great emphasis on the quality of its education and research that will go a long way to improve human life and enable its graduates to excel in the increasingly globalised world.
Since its establishment in 2005, the School has been offering courses that provide a global perspective and research-intensive focus to address important theoretical and practical challenges in the field of medical and health-sciences.
Contact details and address: Jalan Lagoon Selatan, 47500 Bandar Sunway, Selangor Darul Ehsan, Malaysia. Phone: +60 3 5514 6000.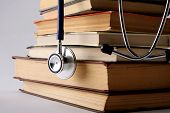 Quest International University Perak Faculty of Medicine, QUIP, Perak
QIUP  is a private and comprehensive research-led University established by Blair Education Services Sdn. Bhd. in the State of Perak, Malaysia on 12th June 2008.
As a private comprehensive university, students are their top priority. To engage the students and instill in them the hunger of knowledge, they believe in blending theory and practice in education.
They ensure that programmes are industry-relevant using motivational teaching methods which are highly effective.
Contact details and address: Level 2, Plaza Teh Teng Seng, 227, Jalan Raja Permaisuri Bainun, 30250 Ipoh, Perak, Malaysia. Phone: +60 5-249 0500.
Taylor's University School of Medicine, Selangor
Since inception in 1969, Taylor's University has gained significant recognition as a leading private education institution.
Their exhaustive list of accolades range from national to international and is a testimony to unwavering commitment towards excellence in teaching and learning.
Taylor's University Lakeside Campus encompasses a modern, functional design with state-of-the-art facilities together with lush greenery and its trademark 5.5 acre lake; striking a balance between form and function to embody Taylor's University's modern approach and perspective in premium education with an approach to holistic growth outside the classroom.
Contact details and address: 1, Jalan 19, Dataran Villa Putra, 47000 Sungai Buloh, Selangor, Malaysia.
Newcastle University Medicine Malaysia, Johor
Newcastle University UK, has established an international branch campus in Johor, Malaysia to provide its undergraduate degrees in Medicine (MBBS) and the Biomedical Sciences (BSc), and opportunities for postgraduate study.
The programmes of study are identical to those of Newcastle's UK-based provision, and lead to the award of the same degrees, conferred by Newcastle University, UK.
By choosing to study at NUMed Malaysia, students will obtain a reputable UK qualification, from an internationally recognized university, at a cost significantly less than that of studying for the same degrees in the UK.
Contact details and address: 81560 Johor, Malaysia. Phone: +60 7-555 3800.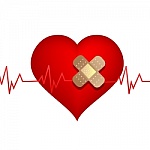 AIMST University Faculty of Medicine, Kedah
Imbued with the vision of its founders, AIMST aims to be a premier private sector university in the country and region catering to the needs of local and international students in providing quality technical education at an affordable price.
The curricula for most of the degree programmes are drawn from the University of Bristol in the U.K.
Most components of the degree programmes include computer training, writing and research in order to prepare students for work and to provide them with the ability to apply technologies to all aspects of their education.
Contact details and address: 1st Floor, Menara Manickavasagam, No.1, Jalan Rahmat, 50350 Kuala Lumpur, Malaysia. Phone: +603-4042 2885.
Universiti Malaysia Sabah School of Medicine, Sabah
UMS strives to achieve academic excellence and international recognition through its attention to learning and teaching, research and publications, social services and balance in knowledge specialisation.
The University also prioritises the personal growth of its students,resulting in greater innovation and productivity for the benefit of society and the nation as a whole.
Contact details and address: Jalan UMS, 88400 Kota Kinabalu, Sabah, Malaysia. Phone: +60 88-320 000.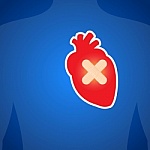 Penang Medical College, Pulau Pinang
The programme runs for five years and is accredited by both the Irish and Malaysian Medical Councils.
For the first two and a half years of the programme, you will be based in Ireland and undertake biomedical and early clinical sciences studies in RCSI or UCD.
Upon completion of your pre-clinical studies you will returning to Penang, Malaysia for a further two and a half years where you will complete rigorous and extensive clinical training.
Contact details and address: 4, Jalan Sepoy Lines, 10450 George Town, Pulau Pinang, Malaysia. Phone:+60 4-228 7171.
RELATED TOPICS
List of medical colleges in India
List of medical colleges in UK
List of medical schools in Singapore
List of medical schools in Australia
List of medical schools in New Zealand
List of medical schools in Canada