List of medical schools in Georgia – Top 5 best medical schools in Atlanta, Suwanee, Agusta and Macon in Georgia for MD / PhD accredited programs with contact details and address for jobs and admissions.
List of top 5 best medical schools in Georgia
Emory University School of Medicine, Atlanta
The School of Medicine has 2,359 full- and part-time faculty and 712 volunteer faculty. The racially diverse class has an even mix of men and women, and more than half of its members are nontraditional, meaning that they were out of college for at least a year before entering medical school.
The school has 550 students and trains 1,205 residents and fellows in 98 accredited programs. The school has 82 MD/PhD students in one of 40 NIH-sponsored Medical Scientist Training Programs.
Some of the MD/PhD students are in a joint program with Georgia Institute of Technology, with which the medical school shares a biomedical engineering department.
The medical school also offers a joint MD/MSCR (master's in clinical research) degree and an MD/MPH degree with The Rollins School of Public Health. Some 266 medical faculty also train predoctoral bioscience researchers in one or more of the nine programs of the graduate school's Graduate Division of Biological and Biomedical Sciences.
Contact address:  100 Woodruff Circle, Atlanta, GA 30322. U.S.A.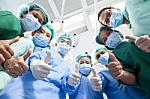 Georgia Regents University Medical College of Georgia, Augusta and Athens
Georgia Regents University, home of the Medical College of Georgia, is one of only four public comprehensive research institutions in the state of Georgia
Founded in 1828, the university includes nine colleges and schools with nearly 9,000 students, over 1,000 full-time faculty and nearly 7,000 staff. It houses the nation's ninth-largest and 13th-oldest medical school, the state's sole dental college, an aligned and integrated health system, a growing intercollegiate athletics program, the highly respected Hull College of Business, the diverse Pamplin College of Arts, Humanities and Social Sciences, among other units.
With a campus of approximately 150 buildings, the university is a huge enterprise with statewide and national reach. The Medical College of Georgia includes a partnership campus in Athens, Ga., and satellite campuses in the Georgia cities of Albany, Rome and Savannah.
A degree from GRU, an institution whose research, patient care and instruction have contributed immeasurably to advances in the state, nation and world, is greatly respected.
Contact details and address: 1120 15th Street Augusta GA 30912. Campus Operator (706) 721-0211.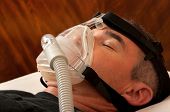 Mercer University School of Medicine, Macon
Mercer University's School of Medicine was established in Macon in 1982 to educate physicians and health professionals to meet the primary care and health care needs of rural and medically underserved areas of Georgia.
Today, there are three campuses and five affiliated clinical partners, the Medical Center, Navicent Health; Memorial University Medical Center; Columbus Regional and St. Francis Hospital. More than 60 percent of Mercer graduates currently practice in the state of Georgia, and of those, more than 80 percent are practicing in rural or medically underserved areas of Georgia.
The Mercer education program is a competency based, integrated, clinically relevant problem-based curriculum that includes early longitudinal clinical skills and community medicine experiences. Embedded in the curriculum are opportunities for early patient care experiences.
Contact details and address: 1550 College Street, Macon, Georgia 31207.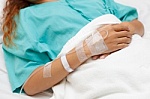 Morehouse School of Medicine, Atlanta
Morehouse School of Medicine (MSM), located in Atlanta, Ga., was founded in 1975 as the Medical Education Program at Morehouse College. In 1981, MSM became an independently chartered institution.
MSM is among the nation's leading educators of primary care physicians and was recently recognized as the top institution among U.S. medical schools for their social mission. Their faculty and alumni are noted in their fields for excellence in teaching, research and public policy.
MSM is accredited by the Accreditation Council for Continuing Medical Education, Accreditation Council for Graduate Medical Education, Council on Education for Public Health, Liaison Committee on Medical Education and Southern Association of Colleges and Schools.
Contact details and address: 720 Westview Drive SW, Atlanta, GA 30310-1495. (404) 752-1500.
Philadelphia College of Osteopathic Medicine – Georgia Campus, Suwanee
Responding to a growing need for healthcare providers in the South, PCOM, a not-for-profit medical college in Philadelphia which was founded in 1899, established a new, state-of-the-art campus in Suwanee, Georgia in 2005.
Today, Georgia Campus – Philadelphia College of Osteopathic Medicine (GA-PCOM) offers a range of health-related degree programs, enabling students from the Southeast to gain an education close to home with the aim of serving the health needs of their home communities and the region.
Individuals considering enrollment at GA-PCOM can choose from several academic program offerings including: Doctor of Osteopathic Medicine, MS in Biomedical Sciences and Doctor of Pharmacy.
Contact details and address: 625 Old Peachtree Rd NW, Suwanee, GA 30024, United States.
+1 678-225-7500.
RELATED TOPICS
List of medical schools in Texas
List of medical schools in New York
List of medical schools in Illinois
List of medical schools in Ohio
List of medical schools in Florida