List of medical colleges in Mumbai – Top 8 best government and private medical colleges in Mumbai and Navi Mumbai with address and contact details for MBBS and Post graduation degree admissions and job vacancies.
List of top 8 best medical colleges in Mumbai
Grant Medical College and Sir JJ group of Hospitals, Bombay
The Grant Government medical College, Mumbai is one of the premiere institution of India affiliated to the Maharashtra University of Health Sciences, Nashik.
The Foundation of the institution dates back to 1845 and with a consistent performance in ranking in the top 10 Medical colleges all over India.
Sir JJ Group of Hospitals is a conglomerate of 4 Hospitals : Sir JJ Hospital, St.Georges Hospital, Gokuldas Tejpal Hospital & Cama Albless Hospital.
Contact details and address: J J Marg, Nagpada-Mumbai Central, Off Jijabhoy Road, Mumbai – 400008. Phone :+(91)-22-23735555, 23754995, 23739400. Fax :+(91)-22-23735599.
K J Somaiya Medical College and Research Centre, Bombay
Spanning 34 institutes — from arts, sciences, humanities, education, engineering, management, religion, culture, foreign languages — and with more than 1700 highly qualified and dedication faculty, an education at Somaiya Vidyavihar gives the student more than just a degree.
60 year tradition of caring, community service and philanthropy lies behind the 3 institutes – medical college, physiotherapy and nursing, that comprise their Health & Medicine education offering.
These institutes are operated and managed by the KJ Somaiya Medical Trust and are located on their Ayurvihar campus at Sion in central Mumbai.
Contact details and address: Vidyanagar, Vidyavihar (E), Mumbai – 400 077, Maharashtra, India. Telephone: +91-22-67283064. Fax : 91-22-21027219.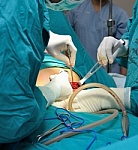 Lokmanya Tilak Municipal Medical College,Bombay
Lokmanya Tilak Medical College and Hospital is one of the premier medical institutions of India.  Even though it is youngest of all the three major municipal teaching hospitals, it is recognised today proudly nationally and internationally.
This hospital at a unique situation and is the first major referral hospital and caters to all trauma and disasters from both major highways.  Started as a fifty bedded hospital and single OPD, in a military hospital, has grown to more than 1400 beds and planning to expand over few years more rapidly.
Currently with 300 senior staff members and 550 postgraduate students, it takes care of around 16 lakhs OPD patients and more than 60000 admissions per year. It provides services in all specialties and many super-specialties.
Contact details and address: Dr. Babasaheb Ambedkar Road, Sion (West), Mumbai – 400022. Telephone Numbers: + 91 2407 6381, + 91 2406 3000, + 91 2409 2020.
Seth Gordhandas Sunderdas Medical College and KEM Hospital, Bombay
Seth Gordhandas Sunderdas Medical College began its march to fame with a spirit of nationalism and an urge to serve, educate and innovate. The present eminence is the culmination of efforts of countless men and women who gave their best in difficult situations.
Their institutional priorities have been medical relief, medical education and research. In spite of having much zeal for the new, there has not been contempt for what is old and therefore, it has been possible for them to offer a balanced blend of preventive, promotive, curative and rehabilitative services to the society.
The stress has been on health rather than disease, ethics and equality rather than concern only for a few elite and decentralisation and dissemination of services to the unreached rather than centralisation of sophistication of methods.
Contact details and address: Acharya Donde Marg, Parel, Mumbai – 400012. India. Phone 91-22-2413 6051. Fax: 91-22-2414 3435.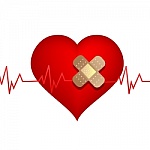 Topiwala National Medical College and Nair Hospital, Bombay
BYL Nair Ch. Hospital & T. N. Medical College is one of the premier medical institute which provides extensive training courses in various medical and allied branches including superspeciality courses.
This institute has provided the society with medical stalwarts who have rendered selfless healthcare services for decades.
The College also has Superspeciality Degree Courses and Postgraduate Courses in Allied Branches and Ph.D in Microbiology and Biochemistry.
Contact details and address: Dr. A. L. Nair Road, Mumbai – 400008. Telephone: 02223027000. Fax: 02223072663.
Mahatma Gandhi Mission's Institute of Health Sciences, Navi Mumbai
The Mahatma Gandhi Mission Trust is the parent body of MGMIHS which was established in 1982, with a vision to provide qualitative education by applying innovative and dynamic pedagogical techniques.
Since inception, the Trust has focused on providing Health Care Services, School Education and Higher Education with dedication and commitment. The MGM Trust was established in Nanded, Maharashtra and in the course of time it extended its services to Aurangabad, Navi Mumbai and Parbhani in Maharashtra and Noida [New Delhi] in Uttar Pradesh.
A chain of Schools, Engineering, Architecture, Medical, Nursing, Management, Computer Science & IT, Bioinformatics and Biotechnology, Fine Arts and Journalism stand testimony to the endeavour of the Trust.
Contact details and address: MGM Campus, Sector 1, Kamothe, Navi Mumbai-410209,  Maharashtra State (India) . Tel : 022-27432471/27432994. Fax No. : 022-27431094.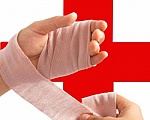 Terna Medical College and Hospital, Nerul, Navi Mumbai
Terna Medical College is established in 1991, is recognized by Medical Council of India (MCI) and affiliated to Maharashtra University of Health Sciences (M.U.H.S.) Nashik.
From its earlier days Terna Medical College (TMC) has always aimed to achieve a reputation of excellence in health education. The course provides a very thorough basis in Health Sciences, Practitioner subjects, Research, Professional and Clinical Practice skills.
At Terna Medical College (TMC), they recognize that everyone has different needs, circumstances and ambitions so they aim to make your study as attractive, flexible and rewarding as possible.
Contact details and address: Sector No – 12, Phase No – II, Nerul Navi Mumbai Pin no – 400 706 Phone No : +91-22-27720563 / +91-22-27721442.
Padmashri Dr D.Y.Patil Medical college and Hospital, Nerul , Navi Mumbai
Dr. D.Y. Patil Medical College Founded in 1989, the Dr. D. Y. Patil Medical College was originally affiliated to the University of Mumbai and the Maharashtra University of Health Sciences, Nashik (MUHS), but now is a part of the University.
Currently, the college provides facilities for M.B.B.S. and Post-Graduate studies. The spacious building accommodates twenty different departments, which include Departments of Anatomy, Physiology, Biochemistry, Pharmacology, Microbiology, Pathology, Community Medicine, Forensic Medicine, among others.
In tune with the growing demands on medical professionals to be conversant with the cutting edge of modern technology, the para- clinical departments of the College are equipped with the best facilities.
The modern laboratories conform to the requirements prescribed by the Medical Council of India. The clear differentiator of the college is the experienced and learned faculty. They are provided with access to the library and journals, along with a host of other facilities and have interactions with national and international experts for their skill updation and enhancement.
Contact details and address: Plot no 50 , Sector 15, CBD Belapur, Navi Mumbai, Maharashtra 400614. Telephone: 022 3948 6000.

RELATED TOPICS
List of medical colleges in Tamil Nadu
List of medical colleges in Karnataka
List of medical colleges in Maharashtra
List of medical colleges in Delhi
List of medical colleges in India