List of foreign universities in Singapore – Top 10 best private universities in Singapore which are recognised, approved and accredited for local and international students with contact details and address for MBA, nursing and computer science careers.
List of top 10 best foreign universities in Singapore
James Cook University Singapore
JCU Singapore (registered as James Cook Australia Institute of Higher Learning in Singapore) is fully owned by James Cook University Australia, the leading tropical research university in Australia. It offers a suite of university level programs at the JCU Singapore campus, specifically:
Undergraduate programs in psychology, business, accounting, marketing, tourism, information technology, education, and environmental science
Post graduate programs in psychology, education, guidance and counselling, business, accounting, and information technology
Doctorate programs in psychology
The pre-university programs are:
English language preparatory program (designed to improve students' English to the level required for University undergraduate or post graduate degrees)
Foundation program (an eight-month university preparation program for students who are unable to meet their normal entrance requirements)
Diploma programs (in IT and Business).
Contact details and address: 149 Sims Drive, Singapore 387380. Phone: +65 6709 3888.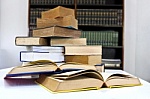 Rutgers Business School Asia Pacific
Rutgers Business School Asia Pacific is a subsidiary of Rutgers, The State University of New Jersey (USA). Rutgers offers the highly ranked Executive Master of Business Administration Program to talented professionals in Singapore.
The entire EMBA program can be completed in Singapore. Graduates of the Executive MBA program in Singapore earn a Master of Business Administration (MBA) degree conferred by Rutgers, The State University of New Jersey (USA). The MBA Certificate and Transcript are issued directly by the University.
Graduates from Singapore can attend the annual convocation organized by the business school held in New Jersey, USA in May each year. They are registered with the Council for Private Education (CPE) in Singapore.
Contact details and address: 30 Cecil St, Singapore 049712. Phone: +65 6637 8817.
ESSEC Business School
Nestled in Nepal Hill at one-north Business Park, ESSEC's new Asia-Pacific campus in Singapore was officially inaugurated on 4 May 2015. The five-storey building designed by renowned local architect, Dr Liu Thai Ker, embraces both European and Asian architectures.
The new campus is a springboard for ESSEC's growth ambition in Asia-Pacific. The School's development strategy is focused on delivering superior graduate and post graduate programmes totally or partially taught in Singapore and other major cities, strengthening influential research and developing strong ties with corporate partners in the region through research, executive education and customised talent development programmes.
Contact details and address: 5 Nepal Park, Singapore 139408. Phone: +65 6884 9780.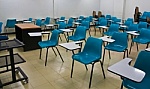 University of Nevada Las Vegas Singapore
UNLV Singapore was established in 2006 as UNLV's branch in Asia. Under the administration of the William F. Harrah College of Hotel Administration, it currently offers international and American students the College's curriculum leading to the UNLV Bachelor of Science in Hospitality Management which can be completed in as few as three years of year-round study in both Singapore and Las Vegas.
An accelerated two-year B.S. program is available to eligible Singapore citizen and permanent resident polytechnic diploma holders in affiliation with the Singapore Institute of Technology.
Contact details and address: 105 Cecil Street, #16-01 The Octagon, Singapore 069534. Phone: +65 6332 9538.
Embry-Riddle Aeronautical University Asia
Embry-Riddle Aeronautical University offers degree programs through partnerships in Singapore. In association with the Singapore Aviation Academy (SAA) Embry-Riddle offers part-time, blended delivery graduate programs specifically for working professionals.
Backed by the prestige of Embry-Riddle Aeronautical University, the world's oldest and largest university specializing in aviation and aerospace, their partnerships in Singapore provide students with the same quality education you would get at one of their campuses overseas.
Contact details and address: Singapore 229833. Phone: +65 6933 9580.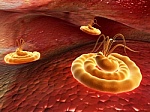 Curtin University Singapore
Curtin University is a vibrant, forward-thinking, innovative university where you can move forward in your chosen career. The University has a strong, international focus, with campuses in Perth, Sydney, Singapore and Sarawak, offering internationally recognised courses that prepare you to work in the competitive global market.
Delivering its programs in Singapore since 1986, Curtin took its relationship with Singapore one step further when they inaugurated their Curtin Singapore campus in 2008. The  S$20 million campus is located in the heart of Singapore city and offers students a conducive and safe study environment.
Contact details and address:  92 Jln Rajah, Singapore 329162. Phone: +65 6593 8000.
Temple University Singapore
Temple University's Fox School of Business programs are highly interactive, practical, and global in nature.  The co-location of the Human Resources department within the Business School creates a unique opportunity to fuse cutting edge human capital research into enterprise wide strategic thinking.
Well respected in the international business and academic communities, the faculty of the Fox Executive MBA (EMBA) program are committed to delivering a rich and thought-provoking educational experience that prepares students for leadership positions.
The faculty members of the Executive MBA program at the Fox School of Business are both scholars and business-minded thought leaders in their fields.
Contact details and address: ERCI Campus, 30 Prinsep Street, #01-01 Singapore 188647. Phone: +65 6349 2735 / 6512 4252.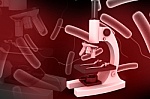 The University of Adelaide, Ngee Ann – Adelaide Education Centre Pte Ltd
Ngee Ann-Adelaide Education Centre (NAA) is a joint venture partnership between two of the oldest and most respected institutions in the Asia Pacific region: The Ngee Ann Kongsi and the University of Adelaide.
The vision of the partners is to provide a high quality educational facility in Singapore combining undergraduate and postgraduate academic programmes with applied executive and professional development courses taught by experienced academics, consultants and professionals.
Since its inception in 1998, NAA has seen many students benefit from these programmes and move on to greater heights in their respective careers.
Contact details and address: Teochew Building, Level 3, 97 Tank Rd, Singapore 238066. Phone: +65 6738 2910.
Queen Margaret University, Edinburgh: Asia Campus
Queen Margaret University, Edinburgh is committed to providing thoroughly relevant teaching and research. Their research is focused on making a real practical impact on everyday life, and their courses are designed to produce well prepared, well rounded and flexible graduates. They have widely recognised expertise in the areas of health and rehabilitation; sustainable business and creativity and culture.
QMU Singapore is a joint venture by Queen Margaret University and the East Asia Institute of Management (EASB) to provide Business and Management Courses in Singapore.
Unlike many other Private Universities in Singapore which base their operations in the Central Business District, QMU Asia's facilities are similar to those found at Campus Universities in Britain.
Contact details and address: AUG Singapore, 7 Maxwell Road, MND Complex Annex B, #02-100,
069111 Singapore. Phone: +65 6227 0380.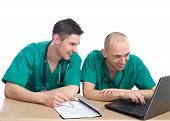 Cardiff Metropolitan University: Asia Campus
EASB had its genesis in 1984 as Informatics Software (Singapore) Pte Ltd providing vocational training in information technology. EASB was restructured in 2001 to offer academic degree programmes.
Consistent with their founding vision to be a world-class educational institution, they put in place, at the outset, robust structures and systems and processes, and established both the Academic Board and the Examination Board to ensure the integrity of their examination system. EASB has continued to grow from strength to strength.
Today, they are one of the leading Private Education Institutions (PEIs) in Singapore, offering a comprehensive suite of undergraduate and postgraduate programmes across major disciplines.
Contact details and address: 9 Ah Hood Rd, Singapore 329975. Phone: +65 6252 5500.
ALSO REFER
Best schools of public health in America
Top american universities for international students
Top universities in UK for health and social care 
Top universities in UK for law
Private universities in Canada