List of dental schools in UK – Top 18 best dental schools in England, Scotland, Wales and Northern Ireland recognised by the General Dental Council in the United Kingdom with contact details, address and telephone numbers for student admissions and good jobs.
List of top 18 best dental schools in UK
School of Dentistry, Birmingham
If you want to get an internationally acclaimed degree in the dental and biomaterials professions, Dentistry at Birmingham UK is the first choice for scientists, professionals, and leading students.
As part of its programme to promote stronger interactions between the School of Dentistry and general dental practitioners, the University of Birmingham runs a Masters Degree in Advanced General Dental Practice as an online distance learning programme making it easier to fit in with the lives of busy practitioners both in the UK and all over the world.
For the award of the full Master's degree, students will additionally present a clinical case project and an audit project, which will complete their studies.
Contact details and address: University Of Birmingham, St Chad's Queensway, Birmingham B4 6NN. Phone: 0121 466 5472.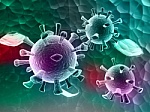 Bristol Dental School, Bristol
The Bachelor of Dental Surgery (BDS) degree at Bristol provides undergraduates with a strong set of core skills essential for contemporary clinical dental practice.
Their programme is structured to help students consolidate a solid foundation in science and engage with clinical practice early on, starting to work with patients in the second year of the programme.
Their training is also integrated with that of the Dental Care Professional (DCP) students, so they get experience working in highly integrated, professional dental teams.
Contact details and address: Senate House, Tyndall Ave, Bristol, City of Bristol BS8 1TH, United Kingdom. Phone: +44 117 928 9000.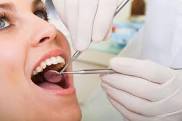 Liverpool Dental School, Liverpool
The Dental School is based on the University of Liverpool main campus, a few minutes' walk from the centre of the city and right next to the dental hospital.
They are a friendly, thriving community that includes over 500 undergraduates, around 45 postgraduates and some 70 academic and research staff. They also regularly welcome visiting tutors who are leaders in their fields.
Contact details and address: Pembroke Pl, Liverpool L3 5PS, United Kingdom. Phone: +44 151 706 2000.
Manchester Dental School, Manchester
Opened in July 1883 at 98 Grosvenor Street, the hospital's principal objective was to relieve the suffering of the poor, an aim made easier to meet by the practitioners, who worked without financial reward.
The building was originally a private residence, with all the facilities for a fully functioning dental hospital crammed into the three storey terrace. Extractions took place on the ground floor, fillings on the first and a top storey was reserved for committee rooms, professional lectures and meetings.
With world-leading researchers in basic dental science and health-services research there are plenty of opportunities for research at MPhil and PhD levels.
Contact details and address: Higher Cambridge St, Manchester M15 6FH, United Kingdom. Phone: +44 161 306 6000.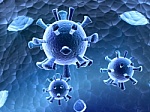 Newcastle University School of Dental Sciences, Newcastle
They are one of the largest and best equipped Dental teaching facilities in the country, located adjacent to green parkland, yet only metres from the bustling heart of Newcastle upon Tyne.
The school has a long-established reputation for excellence in teaching,scholarship, research and clinical service, and provides a positive and well resourced environment for work and study.
Contact details and address: Framlington Place, Newcastle University, Newcastle upon Tyne NE2 4BW, United Kingdom. Phone: +44 191 222 8347.
Sheffield School of Clinical Dentistry, Sheffield
In 2008, a new wing was built in the School including new state of the art research facilities, seminar room space and office accommodation. In 2009 the Dental Hospital, adjacent and connected to the School, underwent many upgrades including new clinical facilities.
The School has an intake of 79 dental undergraduates for its five year BDS programme, and an annual intake of 30 students on the Diploma in Dental Hygiene and Dental Therapy course, which runs for twenty-seven months.
In addition, the School has a significant annual intake of postgraduate students on taught courses and reading for higher degrees by research.
Contact details and address: 19 Claremont Cres, Sheffield S10 2TA, United Kingdom. Phone: +44 114 271 7801.
Edinburgh Dental Institute, Edinburgh
The Edinburgh Dental Institute was established in 1999 to develop education opportunities for dental postgraduates and the dental team.
They have excellent facilities and are situated centrally within the historic and vibrant capital of Scotland. EDI is a part of the School of Clinical Science and Community Health of the College of Medicine and Veterinary Medicine of the University of Edinburgh.
Edinburgh Dental Institute works in partnership with two major organisations to deliver high quality education, research and patient care.
Contact details and address: 4th, Lauriston Building, Lauriston Pl, Edinburgh EH3 9HA, United Kingdom. Phone: +44 131 536 1129.
Glasgow Dental School, Glasgow
Their stunning campus, centred on their landmark neo-Gothic Main Building, boasts over 100 listed buildings as well as modern teaching and research facilities.
The University of Glasgow is recognised throughout the world for excellence in research and teaching.
At Glasgow Dental School they have some of the best teaching facilities in the UK. Millions of pounds have been spent on improving the facilities, and more developments are planned in the coming years.
Contact details and address: 378 Sauchiehall St, City Centre, Glasgow G2 3JZ, United Kingdom. Phone: +44 141 211 9600.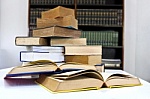 Cardiff University School of Dentistry, Cardiff, Wales
They offer undergraduate courses, postgraduate taught courses and research programmes.
They are the only dental school in Wales, providing unique and important leadership in dental research, teaching and patient care.
They are located at the University Dental Hospital on Cardiff University's Heath Park campus, a 53 acre site shared with the University Hospital of Wales.
Their academic and clinical staff are recognised as being world-leading experts in their fields. They provide valuable clinical services to the people of Wales in addition to their academic responsibilities.
Contact details and address: Cardiff, Wales, CF10 3AT, UK. Phone: +44(0) 2920 874000.
Queen's University Belfast School of Dentistry, Belfast, Northern Ireland
The world-class School of Medicine, Dentistry and Biomedical Sciences at Queen's University Belfast has been a major cornerstone of the University since its foundation. This proud heritage means that both its work and its graduates have been recognised nationally and internationally.
By providing high-quality undergraduate and postgraduate training in Medicine, Dentistry and a range of Biomedical Science subjects, the School can and has delivered life-changing quality experiences to their students.
Contact details and address: University Road Belfast, BT7 1NN, Northern Ireland, UK. Phone: +44 (0) 28 90245133.
The other schools that make it to the list of top 18 best dental schools in UK includes
Barts and The London, School of Medicine and Dentistry, London
UCL Eastman Dental Institute, London
Peninsula College of Medicine and Dentistry, Exeter Plymouth
University of Aberdeen School of Dentistry, Aberdeen, Scotland
School of Dentistry, University of Central Lancashire, Lancashire
Guy's, King's & St Thomas's Dental Institute, London
Leeds School of Dentistry, Leeds
University of Dundee Dental School, Dundee, Scotland
ALSO REFER
List of dental schools in the USA
List of dental schools in California
List of dental schools in New York
List of dental schools in Australia
List of dental colleges in Maharashtra