List of dental colleges in Uttar Pradesh – Top 10 best government and private dental colleges recognised by DCI in Delhi NCR regions of Ghaziabad, Noida and Lucknow, Meerut, Bareilly and Kanpur in Uttar Pradesh with contact details and address for admissions and job vacancies.
List of top 10 best dental colleges in Uttar Pradesh
Shree Bankey Bihari Dental College, Ghaziabad
Shree Bankey Bihari Dental College and Research Centre is a leading centre of excellence in oral health education, research and care, recognized by the Dental Council of India (DCI) and Ministry of Health and Family Welfare, Government of India and affiliated to Chaudhary Charan Singh University, Meerut.
The college offers the undergraduate dental training programme leading to BDS degree course and the MDS course in 8 specialities, recognized by Ministry of health & Family Welfare, Govt. of India.
Contact details and address: 0.5 km Ahead Masuri Canal, NH-24, Masuri, Ghaziabad-201302, U.P., India. Telephone: (0120) 2678924, 2678927, 2678928. Fax: (0120) 2678925.
Subharti Dental College, Meerut
Subharti Dental College was started under the umbrella of Subharti KK B Charitable Trust in the year 1996.
The Dental College is affiliated to Swami Vivekanand Subharti University, Meerut and recognized by Dental Council of India for imparting training in Undergraduate and Postgraduate Degree courses in eight dental specialities.
Contact details and address: Subharti Dental College, Swami Vivekanand Subharti University, Subharti Puram, NH-58, Delhi Haridwar by Pass Road, Meerut. Phone numbers: 0121-2439043, 2439052. Fax number: 0121-3058030.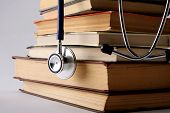 Career Institute of Dental Sciences, Lucknow
The Career Post Graduate Institute of Dental Sciences is situated in a lush green belt 7 kms. away from Chowk at Ghailla on Sitapur-Hardoi Bypass Road, near Indian Institute of Management, Lucknow.
The institute is founded by Career Convent Educational & Charitable Trust to benefit all students irrespective of their religion, cast, creed.
The institute has latest modern equipment available for teaching and seek to provide an opportunity to Indian and Foreign students to gain professional excellence in the field of Dental Sciences.
Chandra Dental College & Hospital, District. Barabanki
Chandra Dental College & Hospital is affiliated to Dr Ram Manohar Lohia Avadh University, Faizabad. It is also approved by the Dental Council of Uttar Pradesh and India, and Ministry of Health & Family Welfare, Government of India.
They provide quality dental education to students and facilitate dental care for the urban and rural masses. The College is located 15 km from Lucknow and 5 km from Barabanki on the Lucknow-Faizabad National Highway.
Set amidst green environs, the college has ultra-modern facilities, supported by 24 hr power and water supply. The college has a fully equipped dental OPD clinic and proposes to set up a full fledged 300 bedded Multispeciality Hospital and a Medical College at Safedabad, Barabanki.
Contact details and address: 628/19 A, Shakti Nagar, Faizabad Road, Lucknow-226010. Phone: 91-522-2348855 / 2348856.
Inderprastha Dental College & Hospital, Sahibabad
In response to the growing demand for education in Dentistry in this region Inderprastha Dental College & Hospital was started with a clear vision of the future. It is a pioneering institute in this part of the country in the field of Dentistry education.
The College has a very progressive and pragmatic environment developed by highly qualified and experienced teaching staff who use modern and innovative teaching aids and methodology. It emphasises real-life experience-based teaching.
Also its library is equipped with internet facilities for the use of its students and faculty. It also subscribes to several national and international journals.
Contact details and address: 46/1, Site IV, Industrial Area, Sahibabad, Ghaziabad, U.P. – 201 010, India. Phone: +91-120-4176700. Fax: +91-120-4176729.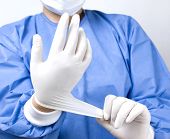 Institute of Dental Sciences, Bareilly
Institute of Dental Sciences is one of the sister institute of Rohilkhand charitable Educational Trust(Regd.) situated in Bareilly.
The College receives patients from all 8 districts of the Rohilkhand region. It is one of the premier institute in this region which provides superspeciality clinics for Oral Health Care.
Institute was founded in year 2002 and Post graduation was started in the year 2008. It is associated with its own sister institute named Rohilkhand Medical College and Hospital which is one of the biggest medical college in the region.
Contact details and address: Opp to Suresh Sharma Nagar colony, Pilibhit Bypass Road, Bareilly, Uttar Pradesh 243006. Telephone: 0581 252 6051.
ITS Dental College, Hospital and Research Centre
I.T.S Dental College, Hospital & research Centre is situated in an Institutional Area (Knowledge Park III) of Greater Noida, U.P. This is a district head quarters about 25 km. from New Delhi and is located in the National Capital Region (NCR).
The populated areas around the college provide the clinical material so vital for training in life sciences. The infrastructure is more than sufficient to fulfill the academic, administrative and residential requirements of the students and faculty and is at par with the best.
Admission to BDS Courses at I.T.S Dental College is completed through a single Common Entrance test. The Details of Test are advertised in National Newspaper during April / May of every Year.
Contact details and address: 47, Knowledge Park – III, Greater Noida – 201308, Distt. Gutam Budh Nagar, Uttar Pradesh, India. Phone : 0120- 2331083, 2331089.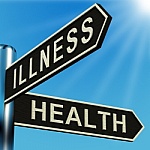 Kalka Dental College
The college offers ths students the best infrastructure, faculty with proven track record in academics as well as clinical practices, practical training in diagnosis and treatment – preventive, curative, and other means used to restore dental functions, the maxillofacial area and the adjacent and associated structures.
In doing so, they also endeavour to cater to the healthcare needs of the public by making use of their high-tech clinics, professionals, and other resources at their disposal.
Modern cafeteria in the campus provides hygienic and mouth watering delicacies and different snacks to the students. Special dishes are served to students on special occasions.
KDC has its own fleet of buses – at present they have more than nine buses & four SUVs, which may be increased as per requirements.
Contact details and address: Partapur By Pass, Near Partapur Flyover, Meerut 250006. Tel. : 0121-2440817.
Purvanchal Institute of Dental Sciences, GIDA
The Purvanchal Institute of Dental Sciences, GIDA, Gorakhpur is a major mile-stone in the field of professional education under-taken by Shree Rama Educational Society, a leading educational society in the state of Uttar Pradesh. The society has been established with the prime aim of imparting value-based quality and career oriented professional education for the well being of society as a whole.
The other educational institutions managed by the members of management committee are Institute of Technology & Management, Institute of Pharmacy, Institute of Technology especially for Women, Vikas Bharti School, all located in the vicinity of Gorakhpur.
The overall functioning of the institute is managed by a team of well-known personalities who have excelled themselves in the field of law, dentistry, industry, organizational capability and management skills.
Contact details and address: AL-7, Sector-7, GIDA, Gorakhpur – 273209 (U.P.). Phone No: 0551-6450319,6450320.
Rama Dental College, Kanpur
The Bachelor of Dental Surgery (BDS) degree course at this colleges, aims to make a skilled dentist of future who is well-versed in working as per the safety measures and effectively diagnose as well as suggest patients on their respective concerns.
The curriculum of the course explains students about prevention, treatment and oral diseases. The BDS course at Rama University comprises informative lectures, visual demonstrations, group discussions, educational seminars, clinical work and conferences.
The BDS course has been awarded as per the old regulations of Dental council of India. The award was given on the successful completion of four years of study and one year of internship.
Contact details and address: A-1/8, Lakhanpur, Kanpur (U.P.) – 208 024. Telephone: +91 512 2580611.
The next of top 10 best dental colleges in Uttar Pradesh includes:
Dr. Ziauddin ahmed Dental College, Aligarh Muslim University
Institute of Dental Sciences Bareilly
D.J. College of Dental Sciences and Research, Opp. Ajit Mahal
Harsaran Dass Dental College, 26th KM Stone, Delhi-Hapur Bypass
School of dental sciences, Greater Noida
I.T.S. Centre for Dental Studies & Research Centre, Murad Nagar
Avadh Institute of Dental Sciences, Chinhat
Krishna Dental College, Near Hindon Air Force Station, Mohan Nagar
Institute of Medical Sciences
K.G. University of Dental Sciences, Chowk
ALSO REFER
List of dental colleges in Andhra Pradesh
List of dental colleges in Bihar
List of dental colleges in Gujarat
List of dental colleges in Maharashtra
List of dental colleges in Kerala
List of dental colleges in Punjab