List of dental colleges in TamilNadu- Top 10 best government and private dental colleges in Chennai, Chengalpet, Kanchipuram, Coimbatore and Madurai in TN which are approved and self financing with contact details and address for admissions and jobs.
List of top 10 best dental colleges in TamilNadu
Tamil Nadu Government Dental College & Hospital, Chennai 
Admissions for Under graduate course and Post graduate course are made through by the Selection Committee of Tamilnadu Government and through All India Entrance Examinations.
The courses offer in this Institution are as follows: Graduate BDS course – 100 seats and Post Graduate MDS course – 35 seats.
The dental wing of MMC is fortunate to have a galaxy of dental teachers from various parts of the world to exchange information and conduct seminars for the benefit of the P.G. students. These research findings, proceeding of seminars and symposium have been adequately documented and also presented at various national and international conferences.
Contact details and address : No. 1, Frazer Bridge Road, Near TNPSC Office, Chennai, Tamil Nadu 600001. Phone: 044 2534 0441.
Thai Moogambigai Dental College & Hospital, Mugappair, Chennai
The Thai Moogambigai Dental College and Hospital was established in the year 1991, by Tmt Kannammal Educational Trust, has been upgraded to the status of deemed university.
The BDS degree is offered to the students who have completed the four year degree course and internship and also recognized by the Ministry of Family Welfare and Health and The Dental Council of India.
The BDS course consists of four years of study and one year of Compulsory Rotatory Internship. (C.R.I).
Contact details and address : Indira Gandhi St, Golden George Nagar, Mogappair East, Chennai, Tamil Nadu 600050. Phone: 082204 49265.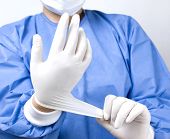 Ragas Dental College & Hospital, Uthandi, Chennai
The Ragas is known beyond India as an Institute for advanced study in Dentistry and can look back on a long tradition.
Its programs are characterized by academic diversity and an international atmosphere of learning in a traditional setting with modern teaching facilities. The college provides a forum for public lectures and both national and international seminars, workshops and symposium.
By having a nationally benchmarked standard for judgment of BDS, MDS, Ph.D. and Diploma Programs, the college is well positioned to provide a basis for international comparability and reciprocal recognition, facilitating the mobility of dental graduates from this college to other institutions.
Contact details and address : #191, East Coast Road, Uthandi, Perungudi, Chennai -600096. Phone: 044-24530002.
Balaji Dental College & Hospital, Narayanapuram, Chennai
Sree Balaji Dental College (approved by Dental Council of India and Ministry of Health & Family Welfare, Govt. of India, New Delhi and affiliated to Bharath University, Chennai) with its hospital complex is situated at Pallikaranai, a beautiful suburban landscape on the Velechery Main road, Chennai.
The basic medical and dental training students receive here is of the first order. It is a seat of higher learning in dental specialities. Post Graduate courses leading to Master's Degree are available in five dental speciality branches.
They also offer the following programs: Dental Mechanic – two years Certificate Course and
Dental Hygienist – two years Certificate Course.
Contact details and address : Velachery Main Road, Pallikaranai, Chennai, Tamil Nadu 600100. Phone: 044 2246 1883.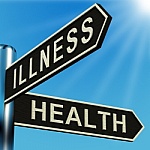 Tagore Dental College and Hospital, Vandalur, Chennai
The college is situated in Vandalur about 30 Km from the Chennai city in a 50 acre campus which has a 400 bedded Tagore Medical College and Hospital. The Dental and Medical Hospitals are fully furnished with the latest equipments.
The Dental students are trained in Basic Science studies and The Medical and Surgical clinics at the Medical College.
The Dental & Medical College is surrounded by 25 villages and caters to the rural public. Most of the treatments done at the Dental College are free or done at very minimal charges.
Contact details and address : Near Vandalur, Melakkottaiyur Post, Vandalur-Kelambakkam Rd, Rathinamangalam, Tamil Nadu 600127. Phone: 044 3010 2222.
SRM Dental college and hospital, Ramapuram, Chennai
The SRM Dental college has a Quality Policy and implements Quality Systems to become a World Class Institution. It strives to impart quality education and skill sets to the students.
The annual intake of students in the institution is 100 for UG course and 54 students for PG program. The college boasts a hospital set up of both dental out patients and general medical and surgical in & out patients.
The faculty of the college consists of experienced and highly qualified teachers in various speciality of dentistry. The college has excellent infrastructure and abundant patient inflow in the OP, with 446 dental chairs, state of art equipments and smart class rooms, and well equipped laboratories.
As a Post Graduate institution, the college excels in carrying out numerous research activities. To encourage research activities in the Institution and to impose quality and standards to the research work done, the college has a Scientific Committee, with its members as eminent people from various fields.
Contact details and address : Bharathi Salai, Ramapuram, Chennai, Tamil Nadu 600089. Phone: 044 2249 0526.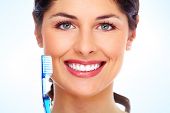 Asan Memorial Dental College & Hospital, Oragadam Road, Chengalpet
Asan Memorial Dental College and Hospital (AMDECH) is the latest addition to the Asan Memorial Group of Educational Institutions.
Founded in the year 2011, AMDECH had an intake of 35 students in its first batch. AMDECH is affiliated to the Dr. M.G.R. Medical University and is DCI approved.
The students learn from the beginning that excellent patient care involves technical skills, communication skills and a humanistic viewpoint.
They are committed to providing a world-class dental education for students and comprehensive, affordable patient care for adults and children in a humane environment.
Contact details and address : Chinna Irumbedu, Tamil Nadu 603109. Phone: 044 2744 8132.
SRM Dental College and Hospital, Kattankulathur, Kanchipuram
With modern health-oriented teaching and conventional medical treatment that emphasize the prevention of oral diseases, the college is ranked highly among the dental schools in Tamil Nadu.
SRM Dental College and Hospital consists of various departments such as Dental Surgery, Community Dentistry, Oral Pathology, Oral Diagnosis, Oral Medicine & Radiology, Periodontics, Pedodontics & Preventive Dentistry, Oral & Maxillofacial Surgery, Conservative Dentistry and Endodontics and Orthodontics.
Contact details and address : SRM Nagar, Potheri, Kancheepuram, Tamil Nadu 603203. Phone: 044 2745 5510.
Best Dental Science College & Hospital, Madurai
The mission of the Best Dental Science College & Hospital, Madurai is to train qualified professionals to shoulder the responsibility of contributing to the development of India and to provide affordable and modern dental health care to the people of southern Tamil Nadu.
Their aim is to lead the field of dentistry in developing and implementing innovative programs that aid in dental education and advanced patient care.
Contact details and address : Ultra Nagar, Madurai – Chennai Highway, Madurai – 625104. Phone: 0452 – 2423291,2423290.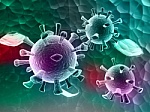 Sri Ramakrishna Dental College and Hospital, Avarampalayam, Coimbatore
The Orthodontics and Dentofacial Orthopedics Department at Sri Ramakrishna Dental College & Hospital is a well established Post-Graduate Department with state of the art, modern diagnostic tools and facilities, catering to a wide range of treatment needs.
They have a state of the art pre-clinical phantom head laboratory to train their pre-clinical students and also a state of the art ceramic laboratory and metal casting facility.
Contact details and address : SNR College Road, Coimbatore, Tamil Nadu 641006. Phone: 0422 256 0381.
The next list of top 10 best dental colleges in Tamilnadu includes:
Saveetha Dental college and Hospital, Velappanchavadi, Chennai
Karpaga Vinayaka Institute of Dental Sciences, Kanchipuram
Adhiparasakthi Dental College And Hospital, Melmaruvathur, Cheyyar Taluk, Kanchipuram
Chettinad Dental College & Research Institute, Kelambakkam, Kanchipuram
Priyadharshini Dental College & Hospital, Pandur, Thiruvallur Taluk & District
Rajah Muthiah Dental College & Hospital, Annamalainagar, Cuddalore
JKK Nataraj Dental College & Hospital, Komarapalayam, Namakkal
Vivekanandha Dental college for women, Elayampalayam, Thiruchengodu, Namakkal
K S R Institute of Dental Science & Research, Thokkavadi, Tiruchengodu
R.V.S. Dental College, Kannampalayam, Coimbatore
ALSO REFER
List of dental colleges in Andhra Pradesh
List of dental colleges in Bihar
List of dental colleges in Gujarat
List of dental colleges in Maharashtra
List of dental colleges in Kerala
List of dental colleges in Punjab