List of dental colleges in Gujarat – Top 10 best government and private dental colleges in Ahmedabad, Visnagar, Nadiad, Baroda, Nani Daman and Jamnagar in Gujarat with contact details and address for admissions to BDS and PG courses.
List of top 10 best dental colleges in Gujarat
Government dental college and hospital, Ahmedabad
Established in 1963, the college has garnered a reputation for academic and scientific excellence and achievements that rival that of previously established institutes of higher learning.
The Institute provides undergraduate (BDS), post graduate (MDS)and Ph. D courses to the students which are nationally recognized.
The institute has a daily OPD of more than 400 from Gujarat as well as from neighboring states and provides quality treatment to them.
Their faculty members are highly skilled & proficient academicians and clinicians and continue to work hard to make the institute the best of its kind in the world.
Contact details and address: Civil Hospital Campus, Asarwa,, Civil Hospital Road, Haripura,, Ahmedabad, Gujarat 380016. Phone:  079 2268 2060.
Government Dental College, Jamnagar
It is the only academic government  dental Institute in the region of Saurastra and Kutch, which is committed to provide dental health care par excellence at reasonable cost.
Currently they have undergraduate seats – out of which 85% are fulfilled by state merit and 15% by all India merit system.
The hospital campus also accommodates the hostel facilities for around 500 students. The hostel premises also includes food court and specific areas for sports and other recreational activities.
Contact details and address: Navagam-Ghed, Opp. City Police Line, Jamnagar, Gujarat 361008. Phone: 0288 255 0352.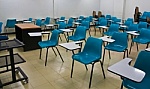 College of Dental Sciences and Research Centre, Bopal, Manipur, Ahmedabad
The College is a leading education institute that imparts unconditional dentistry teaching in order to meet the growing demand of high-tech dental training.
The institute is equipped with modernized infrastructure with well-managed learning centers, good laboratories, excellent auditoriums and museum to provide high level of education and professionalism.
They have a team of well – qualified and highly experienced faculty so that their students are given expert guidance through specialized mentoring.
Contact details and address: Opp. Pleasure Club, Gujarat 380058. Phone: 02717 233 209.
Dharmsinh Desai Institute of Dental Sciences, College Road, Nadiad
The department was founded in 2005 with the goal of offering graduate studies in Orthodontics and Dentofacial Orthopaedics.
Since its inception, it has been engaged in patient care, teaching and research. During academic year of 2011, post-Graduate courses were started. The department occupies more than 8000 sq. ft. space on the ground floor of the Faculty of Dental Sciences at Dharmsinh Desai University, Nadiad.
Facilities include a modern Orthodontic Clinic for patient treatment and clinical laboratory for both post graduate and undergraduate students, a departmental library, dry and wet labs for post-graduate students, a plaster lab for the undergraduate students, a segregated photography room.
Besides the campus is also equipped with air-conditioned conference room for patient counselling and motivation, an isolated special clinic, fully equipped computer room with latest software for treatment planning and patient management, a seminar room with projector facilities for conducting lectures and seminars, reception with waiting area.
Contact details and address: College Road, Nadiad, Gujarat 387001. Phone: 0268 252 0502.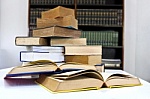 K.M. Shah Dental College, Pipariya, Baroda
Today the Sumandeep family, consist of a postgraduate Dental institute, a post graduate Medical institute, Physiotherapy, Pharmacy and Nursing institute and the developing Health Care Management institute.
All institutes boast of state-of-the-art equipment, sprawling campus, modern teaching, strict discipline and promotes overall student development through cultural, sports and academic activity.
The K.M.Shah Dental College is the first college in the country, to start an under-graduate program and a subject of Evidence Based Dentistry.
Contact details and address: Waghodia Road, Piparia, Taluk Waghodia, Vadodara, Gujarat 391760.
Manubhai Patel Dental college, Baroda
Manubhai Patel Dental College & ORI (MPDC), established in March of 2000, is one of the first full fledged private Dental Colleges to be Established in the state of Gujarat.
It was Established with the objective of eradication of oral diseases globally. The Institution is recognized as an Autonomous Institute. It has received full recognition from Dental Council of India(DCI), New Delhi.
This Institute offers the 5 years Bachelor of Dental Surgery(BDS) course in Affiliation with Bhavnagar University. It is in the Process of starting the Master of Dental Surgery (MDS) course. It is also currently running the courses for Diploma in Dental Mechanics & Diploma in Dental Hygeinist.
Contact details and address: Vishwajyoti Ashram, Nr. Vidyakunj School, Munjmahuda, Vadodara, Gujarat 390011. Phone: 0265 233 6350.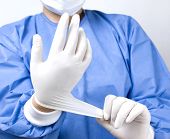 Karnavati School of dentistry, Ahmedabad
Karnavati School of Dentistry, imparts high level of Dentistry Education.
KSD is the latest mission of Karnavati Educational and Medical Trust, in order to meet the growing demand for dental education in India. Spread over 33 acres of land, Karnavati School of Dentistry is strategically located 6 kms away from Gandhinagar City and 23 kms from Ahmedabad City.
At the OPD, students are trained in skill and professionalism under the guidance of the experts in the field.
KSDs faculty includes top-notch experts to guide the students in the right direction. They recognize the significance of quality education and try to provide the same in the best possible manner.
Contact details and address: A/907, Uvarsad, Gandhinagar, Gujarat 382422. Phone: 079 2397 0294.
Ahmedabad Dental college, Bhadaj, Near Science city, Ahmedabad
Ahmedabad Dental College is a leading institute offering undergraduate and post-graduate courses, the highest number in Gujarat University, in 8 specialties of dentistry recognized by Dental Council of India.
It is located in a city which is known for its architectural heritage, textile industry, enterprise and variety of research institutes of national repute like PRL, IIM, NID, etc.
The college is spread over an area of 6 acres with sufficient space for indoor and outdoor sports activities. They have been successfully pursuing their mission of professionalizing dentistry through innovative teaching and research.
Contact details and address: Bhadaj – Ranchodpura Road, Off S.P. Ring Road, Near Science City, Ahmedabad, Gujarat 382115. Phone: 02764 260 447.
Narsinhbhai Patel Dental College & Hospital, Visnagar
At Narsinhbhai Patel Dental College & Hospital, they bring together clinicians and researchers to put science into practice in new ways. They foster multidisciplinary learning and discovery, creating an academic dental center in which education, research and patient care occur simultaneously.
Contact details and address: S. P. Sahakar Vidyadham, Ambaji Gandhinagar Link Road, Near Kamana Char Rasta, Visnagar, Gujarat 384315. Phone: 02765 222 272.
Vaidik Dental College & Research, Kadaiya, Nani Daman
The college is located near Basukinath temple in Daman and Diu.
Contact details and address: Opp. Daman Indl. Estate, Near Vasukinath Mahadev Mandir, Kadaiya, Nani Daman, Daman and Diu 396210. Phone: 0260 222 0455.
ALSO REFER
List of dental colleges in Maharashtra
List of dental colleges in Karnataka
List of dental colleges in TamilNadu
List of dental colleges in Kerala
List of dental colleges in Punjab