List of medical colleges in Orissa – Top 9 best medical colleges for MBBS includes private and government medical colleges in Bhubaneshwar, Cuttack, Burla and Rourkela in Orissa with contact details and address for jobs and student admissions.
List of top 9 best medical colleges in Orissa
Kalinga Institute of Medical Sciences, Bhubaneswar
The Medical College offers MBBS course at the undergraduate level with an annual intake of 100 students as well as M.D. Course at postgraduate level. The college was founded in the year 2007.
A high academic standard is maintained by an experienced  and  dedicated team of professors, clinicians and scientists, who are engaged in teaching research and developing technologies in health  care.
The courses are approved by the Ministry of Health and Family Welfare, Government of India and the Medical Council of India (MCI).
The Medical College has 21 academic departments, providing the study, treatment and prevention of human diseases and maternity care.
Contact details and address: KIIT Campus, Near HDFC Bank, Chandaka Industrial Estate, Bhubaneswar, Odisha 751024. Phone: 0674 230 4400.
AIIMS, Bhubaneswar
AIIMS Bhubaneswar is one of the six AIIMS like apex healthcare institutes established by the Ministry of Health & Family Welfare, Government of India under the Pradhan Mantri Swasthya Suraksha Yojna (PMSSY). It was founded in the year 2012.
The departments in the medical college include Microbiology, Forensic Medicine and Toxicology, Laboratory Medicine & iotechnology, Physiology, Biochemistry, Community and Family Medicine and Pharmacology.
Contact details and address:  Sijua, Near Bijupatnayak Police Academy, Patrapada, Bhubaneswar, Odisha 751019. Phone: 0674 247 6789.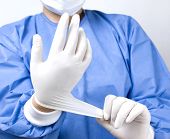 SCB Medical College and Hospital, Cuttack
It is the premier medical institution in Odisha and one of the oldest centers of medical teaching and training in India.
SCB Medical College provides degree courses for MBBS, MD, MS, DM, MCh and diploma courses. Presently, its intake for MBBS courses is 250 and for postgraduate courses it is approximately 150.
Contact details and address: Dock Road, Manglabag, Cuttack, Odisha 753007. Phone: 0671 211 1111.
Hitech Medical College and Hospital, Bhubaneswar
The HMCH is founded with the sole aim of providing the best of medical training in this part of the country.
HMCH has a sprawling campus that has a planned and aesthetically designed structure – housing the hospital, medical college, school of nursing, separate hostel for boys and girls, recreation facilities etc, in the premises.
Contact details and address: Pandara, Rasulgarh, Bhubaneswar, Odisha 751025. Phone:  0674 237 1407.
VSS Medical College and Hospital, Burla
V.S.S.Medical College and Hospital situated by the side of Hirakud Dam is dedicated to serve, educate and innovate. It was founded in the year 1959.
VSS Medical College Hospital, Burla is the only medical institution which caters to the needs of the districts of western Orissa and a part of Jharkhand and Chhatisgarh.
Contact details and address: Burla, Sambalpur, Odisha 768017. Phone: 0663 243 0768.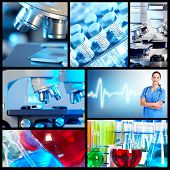 MKCG Medical College and Hospital, Berhampur
The Maharaja Krishna Chandra Gajapati Medical College & Hospital Berhampur started functioning in the year 1961 with an annual intake of 40 students.
The annual admission of Undergraduate students at present is 107 i.e. 91 from Orissa State Quota and 16 from 15% All India Quota.
Contact details and address: Ganjam District, Brahmapur, Odisha 760004. Phone: 0680 229 2746.
Institute of Medical Sciences and SUM Hospital, Bhubaneswar
The Institute was established in the year 2005 with an objective of delivering quality health care in a cost-effective manner, to the people of one of the least urbanised states of India.
As an adjunct to health care it is committed to provide high standards of undergraduate and post graduate medical education commensurate with international standards.
The institution was permitted by GOI and MCI to admit 100 students in 2007-08 and its maiden batch of students came out successful in the year 2013 and completed their one year compulsory internship in the hospital. Placement of most of the emerging doctors has been made in the Government, Corporate and private sectors of Odisha and outside state.
The University has been accredited by National Assesment and accreditation council (NAAC) with 'A' grade certification for its overall performances.
Contact details and address: K-8, Kalinga Nagar, Bhubaneswar, Odisha 751003. Phone: 0674 238 6281.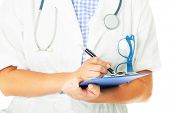 Hitech Medical College and Hospital, Rourkela
The College is provided with the state of the art infrastructure in terms of its block of buildings, which includes cozy, comfortable and well-furnished departments, laboratories, classrooms for students, separate quarters for staff and nurses, besides equipment of latest technological quality.
HMCH is a private, nonprofit, self financing medical institution, pledged to the service of the community, caters to the health care needs of the people in general and especially to the needy, underprivilaged, suffering section of humanity in particular.
The teaching methods at HMCHR are conventional and radical at the same time. Classroom teaching, seminars, hands on experience, museum visits, workshops, guest lectures; all form part of teaching at HMCHR.
Contact details and address: Rourkela, Odisha 769004.
Sardar Rajas Medical College, Hospital and Research Center, Kalahandi
Besides imparting necessary medical and technological skills, the college also encourages students to be more active as a student-medical community to improve health conditions in the country.
Each department is equipped with a state-of-the-art laboratory and modern equipment. The quality of education and infrastructure of this institution is one of the best in the city.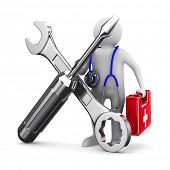 The Departments of Biochemistry, Pathology and Clinical Microbiology are integrated into the Central Laboratory Services to provide rapid results to facilitate swift decision-making by consultants of all specialties.
Contact details and address: National Highway 201, Ladugaon, Bhawanipatna, Odisha 766001.
RELATED TOPICS
List of medical colleges in West Bengal
List of medical colleges in Uttar Pradesh
List of medical colleges in Rajasthan
List of medical colleges in Punjab
List of medical colleges in India