List of medical colleges in India includes the top 25 best government and private medical colleges in Bangalore, Mumbai, Delhi, Chennai and Pune for MBBS which are mci recognised, offering pg courses and have NRI quota.
List of top 25 best medical colleges in India
Thanjavur Medical College, Thanjavur, Tamilnadu
The Thanjavur Medical College was started in the year 1959, to cater the Health care needs of about 1 Crore people in and around Thanjavur District.
Thanjavur Medical College has two Hospitals namely Govt. Raja Mirasdar Hospital and Thanjavur Medical College Hospital.
B J Medical College, Pune, Maharashtra
For many years annually 200 students are admitted for MBBS graduation and 143 for postgraduation. At any given time now 1700 students are on the campus with more than 2000 staff including 268 faculties. Presently, courses of MBBS, MD, MS, PhD, Diplomas, MCh (CVTS), MSc, GNM, BSc Nursing, DMLT, PGDMCH, and PGDGM are offered here.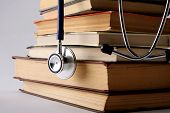 University College of Medical Sciences, Delhi
The University College of Medical Sciences (UCMS) was established in 1971 as a Constituent College of University of Delhi. It imparts various medical and paramedical courses. Guru Teg Bahadur Hospital is the associated teaching hospital with 1000 beds.
Jawaharlal Nehru Medical College, K.L.E University, Belgaum, Karnataka.
The extreme shortage of medical facilities in the region, prompted the KLE Society to establish the Jawaharlal Nehru Medical College at Belgaum in 1963. The J N Medical College, Belgaum, stands testimony to the high professional standards aimed for and achieved by the KLE Society.
Madurai Medical College, Madurai, TamilNadu
The college is spread over an area of 18.93 acres, with 360 teaching staff. The college is a collage of medical talent, spirit of research, availability of advanced infrastructure and sound record in various specialities of Medicine.
Kurnool Medical College, Andhra Pradesh
The Kurnool Medical College was first affiliated to Sri Venkateswara University, from January 1957 and permanently affiliated from January 1959. The college provides facilities for the following postgraduate degree/diploma courses. MS (Anatomy), MD (Physiology), MD (Biochemistry), MD (Pharmacology), MD (Microbiology), MD (Pathology),  DCP, MD (Forensic Medicine) among others.
All India Institute of Medical Sciences, Delhi
The AIIMS was finally created in 1956, as an autonomous institution through an Act of Parliament, to serve as a nucleus for nurturing excellence in all aspects of health care. AIIMS conducts teaching programs in medical and para-medical courses both at undergraduate and postgraduate levels and awards its own degrees.
Rajiv Gandhi Medical College, Thane, Maharashtra
It offers the MBBS course, which has a 4½ + 1 year duration. The institute has 60 seats for MBBS which is the lowest in the state amongst government medical colleges and offers more personal attention to each aspiring doctor.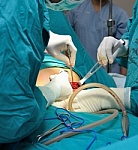 Coimbatore Medical College, Coimbatore, TamilNadu
It is a state government-run medical college recognized by the Medical Council of India. The college has more than 30 departments with individual libraries and medical laboratories. There is a library blessed with all medical books and most journals and with internet facility.
Seth Gordhandas Sunderdas Medical College and KEM Hospital, Mumbai, Maharashtra
The twin institutes of the Seth GS Medical College & KEM Hospital were established in 1926 with a nationalistic spirit to cater to the "health care needs of the northern parts of the island" to be manned entirely by Indians.
Lokmanya Tilak Municipal Medical College, Mumbai, Maharashtra
Lokmanya Tilak Medical College and Hospital is one of the premier medical institutions of India.
Even though it is the youngest of all the three major municipal teaching hospitals, it stands today proudly recognized – both nationally and internationally.
Bangalore Medical College and Research Centre, Bangalore, Karnataka
The college is now renamed as Bangalore Medical College and Research Institute and is a medical college run by the Government of Karnataka. It is an autonomous institution under the Rajiv Gandhi University of Health Sciences, Bangalore.
Karnataka Institute of Medical Sciences, Hubli, Karnataka
The institute provides comprehensive Under – Graduate & Post – Graduate, medical & paramedical education in various subjects. It is situated in a beautiful campus comprising of 100 acres of land on the Pune – Bangalore National Highway, Vidyanagar, Hubli.
Government Medical College, Nagpur, Maharashtra
This medical college is the first centre in India where Occupational Therapy and Physio therapy School was started.  It had the first Cobalt Unit in whole state of Maharashtra and also the first C.T. Scanner. Today, in addition to under graduation, the post graduation is available in almost all the disciplines.
RajaRajeswari Medical College and Hospital, Bangalore, Karnataka
RRMCH has been in the league of the top notch medical colleges in Karnataka from the very beginning.
Moogambigai Charitable and Educational Trust was established in the year 1992 with the sole objective for starting institutions of higher education of exemplary stature in the state of Karnataka.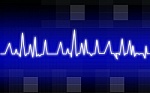 Katuri Medical College, Andhra Pradesh
Katuri Medical College & Hospital is dedicated to excellence in medical education, research and patient care. Presently the College offers only M.B.B.S. Course equivalent to the M.D. Course of Tanzania.
Vardhaman Mahavir Medical College, Delhi
Vardhman Mahavir Medical College was established at Safdarjung Hospital in November 2001.The faculty consists of over 295 doctors who are highly qualified in their respective fields, possessing post-graduate qualifications.
AJ Institute of Medical Science, Mangalore, Karnataka
The College is located on a 30 acre campus, amidst the plush greenery of Mangalore. The labs are provided with modern equipments and high standard exhibits and slides to allow the students to consolidate the knowledge received in lecture halls.
Topiwala National Medical College and Nair Hospital, Mumbai, Maharashtra
BYL Nair Ch. Hospital & T. N. Medical College is one of the premier medical institute which provides extensive training courses in various medical and allied branches including superspeciality courses.
Maulana Azad Medical College, Delhi
The sprawling campus includes the college and three of its major associated hospitals namely Lok Nayak Hospital and GB Pant Hospital and the Guru Nanak Eye Centre. This institution is named after the great patriot and educationist, Maulana Abdul Kalam Azad and has been in existence since 1959.
Siddhartha Government Medical College, Andhra Pradesh
Sri Siddhartha Medical College (SSMC) was started in the year 1988 by Sri Siddhartha Educational Society (SSES).The Medical College and hospital is located in the outskirts of Tumkur city – 6 km from the city amidst green field in a vast campus of 220 acres of the side of Bangalore – Honnavar national highway and it is just 76 Km from Bangalore city.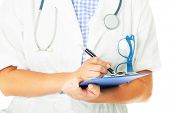 College of Medicine and JNM Hospital, Kalyani, West Bengal
The College of Medicine & J.N.M. Hospital is a medical college and hospital established in 2009.
The hospital consists of 300 beds, while the first batch of 100 students entered in August 2010.The college and Hospital Buildings are located in the same campus of 76.3 acres of land.
The King George Medical University, Lucknow, Uttar Pradesh
The King George Medical University, Lucknow, established in 1911, has been a frontrunner among medical education institutions in the country. In December 2003, on the request of alumni and teachers, its historical name was restored and the new university came to be known as the King George Medical University.
Government Medical College, Thiruvananthapuram, Kerala
Trivandrum Medical College is the first medical college in Kerala. The college started with an annual admission of 60 students, which was increased to 200 in 1983.  It is ranked among the top 20 medical colleges in the country.
The College Campus is situated on an area of 139 acres of picturesque land with a number of hillocks surrounded by evergreen coconut groves and paddy fields.
Gandhi Medical College, Bhopal, Madhya Pradesh
The college started its functioning in the building of the Polytechnic with first batch of 50 students and 2 Departments i.e. Anatomy & Physiology. It is one of the most prestigious institutions in India situated in Bhopal the capital of Madhya Pradesh which is blessed with scenic beauty, rich in culture tradition and heritage.
RELATED TOPICS
List of medical colleges in Maharashtra
List of medical colleges in Karnataka
List of medical colleges in Tamil Nadu
List of medical colleges in Andhra Pradesh
List of medical colleges in Bangalore