List of medical colleges in Kerala – Top 10 best medical colleges includes private, government and self financing medical colleges in Trivandrum, Cochin, Trissur and Kottayam in Kerala with contact details and address for student admissions and jobs.
List of top 10 best medical colleges in Kerala
Government Medical College, Thiruvananthapuram
Trivandrum Medical College is the first medical college in Kerala.
The college started with an annual admission of 60 students, which was increased to 200 in 1983.  It is ranked among the top 20 medical colleges in the country.
The College Campus is situated on an area of 139 acres of picturesque land with a number of hillocks surrounded by evergreen coconut groves and paddy fields.
The institution has over 2500 beds for inpatient care and offers courses at graduate, post graduate and post doctoral levels in medicine,public health, nursing and pharmaceutical sciences.
Affiliation of the college is currently being transferred from the University of Kerala to the newly formed Kerala University of Health Sciences.
Contact details and address: Ulloor Road, Thiruvananthapuram, Kerala 695011. Phone: 0471 252 8386.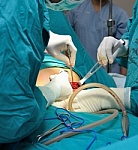 Cochin Medical College, Cochin
Cochin Medical College, (CMC) in Cochin is one among the premier medical institutions in the State of Kerala. The college is governed by the Co-operative Academy of Professional Education established by the Government of Kerala.
The admissions and functioning of the college is according to the rules and regulations formulated by the Government of Kerala. The Institution has to its credit many outstanding records in both academic and extracurricular fields backed by excellent faculty and full-fledged facilities.
The Bachelor of Medicine and Bachelor of Surgery (MBBS) Course is a 4 1/2 year course followed by 1 year internship. The number of students admitted each year is 100. A student is eligible for entry to the course after clearing the 12th class (Intermediate) examination.
Contact details and address: HMT Colony P.O, Kalamassery-683 503, Cochin, Kerala. Phone: 484 2754000, 2411460 to 63.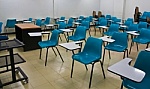 Government Medical College, Thrissur
Thrissur medical college, established in 1982, is presently one of the leading centers of medical training in Kerala.
Since it's inception it has been instrumental in providing inspiration to many students in India and abroad.
Post Graduate: M. D. (Radio Diagnosis) has 2 seats, while the MBBS course has a total of 150 seats. In the year 2007, Postgraduate courses were started in O&G, Pediatrics, ENT, Ophthalmology and Psychiatry.
Contact details and address: M. G. Kavu, Thrissur, Kerala 680596. Phone: 0487 220 0310.
Pushpagiri Medical College, Thiruvalla
Pushpagiri Medical College Hospital (PMCH), Tiruvalla is one of the premier super specialty multi-disciplinary hospitals in Kerala.
The hospital which was started with meagre facilities to cater to the needs of women and children gradually developed to a Medical College in 2002 to its present stature with 1200 beds and is a hi-tech super specialty hospital with all modern amenities.
Pushpagiri Medical Society is a charitable Society registered under Travancore Cochin Literary Scientific & Charitable Societies Registration Act – 1955.
The Postgraduate coursese offered are in Microbiology, ENT, General Medicine, General Surgery, Anatomy, Orthopedics, Psychiatry, Dermatology among others.
Contact details and address: Near Bus Stand Pushpagiri Marg, Thiruvalla, Kerala 689101. Phone: 0469 270 0755.
Government Medical College, Manjeri
The new medical college is being set up by upgrading the 520-bedded General hospital at Manjeri.
The medical college will have 500 beds and 12 operation theatres. The various departments include : Department of  Obstetrics & Gynecology, Department of  Orthopedics, Department of  Pathology, Department of  Pediatrics, Department of Pharmacology, Department of  Pulmonary Medicine, Department of  Surgery, Department of Urology.
Contact details and address: Vellarangal, Manjeri, Kerala 676121. Phone: 0483 276 6056.
Dr Somervell Memorial CSI Medical College, Karakonam
Dr. Somervell Memorial CSI Medical College (SMC, Dr SM CSI MCH, SMCSI) was established in 2002 and is attached to the Dr. Somervell Memorial Mission Hospital is at Karakonam.
The Hospital, the Medical College and all other institutions attached are run by the South Kerala Diocese of the Church of South India (SIUC) and managed by the South Kerala Medical Mission.
The total number of seats per year for MBBS course are 100, while for MD / MS the total number of seats are 15 only.
The Library has an computerized information system and all the functions of the library are activated through automation. Auto Lib software system is used for the computerization of the library. Central Library is an open access system and adjacent to Medical college & Hospital. It is easily accessible to the departments, class rooms, hostels and staff residences.
The Central Library is attached to 23 departmental libraries of medical college. Those departments are Anatomy, Anesthesia, Biochemistry, Community Medicine, Dental, Dermatology, ENT, Forensic Medicine, Medical Education, Medicine, etc.
Contact details and address: Parassala Vellarada Road, Thiruvananthapuram, Kerala 695504. Phone: 0471 225 0233.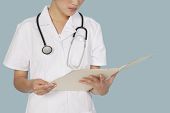 Government Medical College, Kottayam
The Medical College Hospital at Arpookara started functioning in 1970.
Later the Medical College campus and surrounding locality were named as 'Gandhinagar' in 1974. For MBBS course, the total number of seats are 150. The College also offers Postgraduate Degree and Diploma Courses, Super Specialty courses and Para Medical Courses, Bpharm and BCVT courses.
Contact details and address: Gandhinagar P.O., Kottayam, Kerala 686008. Phone: 0481 259 7284.
Malabar Medical College, Ulliyeri
The Malabar Medical College Hospital and Research Centre MMCH is the first Medical college in Kerala which was permitted to start with a capacity of 150 students by the Medical Council of India.
MMCH is synonymous with quality teaching, training and a preferred destination for excellent health care.  
Malabar Medical College Hospital & Research Centre is a medical institution dedicated to providing quality patient care with unrelenting attention to clinical excellence, patient safety and an unparalleled passion and commitment to assure the very best healthcare for those they serve.
The entire campus is situated in a high greenery to give a highly conducive atmosphere for study and patient care. It has become the Health care destination of entire North Malabar consisting of major area of Calicut, Kannur and Wayanad Districts.
Contact details and address: Kozhikode-Kuttiyadi Road, Modakkallur P.O, Kozhikode, Kerala 673321. Phone: 0496 270 1666.
Government Medical College, Kozhikode
The Calicut Medical College was established in 1957 as the 2nd Medical College in Kerala.
Since  then ,the institution has grown into a premier center of Medical Education in the state.
The vast and sprawling Medical College complex is spread over an extensive area of 270 acres located in picturesque surroundings about 10 km from the heart of Calicut.
It is affiliated to the University of Calicut.
Contact details and address: Medical College Rd, Government Medical College Campus, Kozhikode, Kerala 673008. Phone: 0495 235 0202.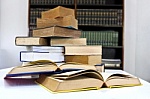 T D Medical College, Alappuzha
T.D. Medical College is the 1st Medical college in the state which was started under Private Management. The first batch of MBBS classes was started in August 1963, with a total of 50 students.
T.D. Medical College is a centre of excellence in modern medicine in Kerala.
Today, the number of seats has been raised to 150 from the academic year 2007-08 onwards. Post Graduate Course in Medicine and Surgery (2 seats each) were started in the year 1982-83 and Paramedical Course for MLT was started in the year 1985-86 with 15 seats. Diploma Course in Pharmacy was also started with 35 seats and later it increased to 40 seats.
Contact details and address: Vandanam, Kerala 688005. Phone: 0477 228 2015.
The next list of top 5 best medical colleges in Kerala includes:
Sri Narayana Institute of Medical Science, Kochi
MES Medical College, Perintalmanna
Sree Gokulam Medical College and Research Foundation, Venjaramoodu
Pariyaram Medical College
Karuna Medical College, Palakkad
RELATED TOPICS
List of medical colleges in Tamil Nadu
List of medical colleges in Karnataka
List of medical colleges in Maharashtra
List of medical colleges in Delhi
List of medical colleges in West Bengal