List of medical colleges in Andhra Pradesh includes the top 20 best government and private medical colleges in Tirupati, Kakinada, Nellore, Guntur, Vizag and Kurnool in AP with contact details and address for admissions and jobs.
List of top 10 best medical colleges in Andhra Pradesh
Narayana Medical College, Nellore
The College imparts professional education and instills high pattern of discipline through their dedicated staff that sets global standards by utilizing modern technology, thereby making their students professionally superior and ethically strong, who in turn improve the quality of life of human race.
They have been serving the people in the following super specialties also, through their teaching hospital : Cardiology with state of art Cathlab, Cardio Thoracic Surgery with special care, Nephrology with comprehensive Dialysis, Neuro Surgery, Neurology, Plastic Surgery, Urology, Paediatric Surgery and Medical endocrinology.
Contact details and address: Opposite Narayana Engineering College, Muthukur Road, Chinthareddypalem, Nellore, Andhra Pradesh 524003.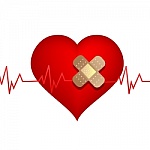 Guntur Government Medical College
The college works in conjunction with Government General Hospital-Guntur, a round the clock tertiary hospital with 1500 beds.
It was established in 1946 and offers both graduate and under-graduate courses in Medical Sciences.
Contact details and address: Kanna Vari Thota, Guntur, Andhra Pradesh 522004.
Sri Venkateswara Medical College, Tirupati
The first batch of students graduated in 1967. A formal recognition was granted in 1969. By 1964, the admission capacity was increased to 100, this was again increased to 150 in the year 2000 and enhanced to 200 in 2013.
In 1975–76, postgraduate courses were started. At present, postgraduate degree and diploma courses are offered in almost all disciplines.
In 1986, the affiliation of the college was transferred to the Andhra Pradesh University of Health Sciences (now renamed the Dr N.T.R. University of Health Sciences), Vijayawada, Andhra Pradesh.
From 2013-14, the college has an intake of 200 Under Graduates and 104 Post Graduate students every year.
Contact details and address: Alipiri Road, Chittoor District, Tirupati, Andhra Pradesh 517507.
P E S Institute Of Medical Sciences and Research, Kuppam
The P.E.S. Institute of Medical Sciences and Research is the first and only medical college in the town of Kuppam, Andhra Pradesh, India. It was established in 2003. It was inaugurated by the then President Mr. A. P.J Abdul Kalam.
Contact details and address: National Highway 219, Kuppam, Andhra Pradesh 517425.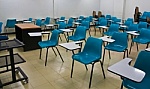 Kurnool Medical College
The Kurnool Medical College was first affiliated to Sri Venkateswara University, from January 1957 and permanently affiliated from January 1959.
The college provides facilities for the following postgraduate degree/diploma courses. MS (Anatomy), MD (Physiology), MD (Biochemistry), MD (Pharmacology), MD (Microbiology), MD (Pathology),  DCP, MD (Forensic Medicine) among others.
Contact details and address: Alluri Sitarama Raju Nagar, Kurnool, Andhra Pradesh 518002.
Siddhartha Government Medical College
Sri Siddhartha Medical College (SSMC) was started in the year 1988 by Sri Siddhartha Educational Society (SSES).
The Medical College and hospital is located in the outskirts of Tumkur city – 6 km from the city amidst green field in a vast campus of 220 acres of the side of Bangalore – Honnavar national highway and it is just 76 Km from Bangalore city.
Contact details and address: Frontage Rd, Opp. Varun Maruthi Showroom, Near Health University, Gunadala, Vijayawada, Andhra Pradesh 520008.
Katuri Medical College
Katuri Medical College & Hospital is dedicated to excellence in medical education, research and patient care.
Presently the College offers only M.B.B.S. Course equivalent to the M.D. Course of Tanzania. Short courses for Laboratory Technicians, Pharmacy Technicians and Premedical Courses have commenced from Feb 2005.
Contact details and address: Katuri Nagar, Chinakondrupadu, Guntur, Andhra Pradesh 522019.
Rangaraya Medical College, Kakinada
The formal inauguration of the Rangaraya Medical College was done on 17 November 1958 by Sri. N. Sanjeeva Reddy, the then Chief Minister of Andhra Pradesh.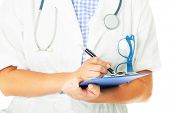 One hundred students were admitted in August 1958, and the teaching work for first MBBS was initiated on 15 August 1958.
In the year 1977 Government of Andhra Pradesh took over the privately managed RMC. In 1981 Rangaraya Medical College became a full fledged Government Medical College.
Contact details and address: Pithampuram Road,, Kakinada, Andhra Pradesh 533001.
Maharaja Institute of Medical Sciences, Vizianagaram
Situated amidst pristine surroundings at Nellimarla in Vizianagaram district of Andhra Pradesh, Maharajah's Institute of Medical Sciences (MIMS) is the first and only teaching Hospital of its kind in this area.
Vizianagaram has a great socio-cultural heritage but lacks good healthcare facilities.  There were 11 public and a community hospital with 836 beds, and 104 medical officers and 6 dispensaries, 51 primary health centers.
There are 37 beds and 5 doctors per one lakh of population, prior to the establishment of the MIMS. It is the endeavour of MIMS to provide such services in this area. The tribal belt of Araku is not very far away and MIMS wishes to cover these areas as part of its out-reach services.
Contact details and address: Nellimarla, Andhra Pradesh 535002.
Andhra Government Medical College, Vizag
It is the 2nd oldest medical college in Andhra Pradesh & 6th oldest in India.
Andhra Medical College comprises of all the important departments such as Basic Sciences, Para Clinical departments and Clinical departments including all major super specialties with experienced faculty.
Contact details and address: Maharani Peta, Visakhapatnam, Andhra Pradesh 530002.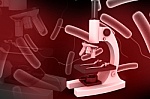 The next list of top 10 best medical colleges in Andhra Pradesh includes
Bhaskar Medical College, Yenkapally
Osmania Government Medical College
Mamata Medical College
Rajiv Gandhi Institute of Medical Sciences, Kadapa
Deccan College of Medical Sciences
SVS Medical College, Mahaboobnagar
Dr NTR University of Health Sciences
Kamimeni Institute of Medical Sciences
Nri Medical College
Rajiv Gandhi Institute of Medical Sciences, Srikakulam
RELATED TOPICS
List of medical colleges in Tamil Nadu
List of medical colleges in Karnataka
List of medical colleges in Maharashtra
List of medical colleges in Delhi
List of medical colleges in West Bengal
List of medical colleges in Madhya Pradesh