List of best medical schools in the world includes the top 10 medical schools, dental schools, veterinary schools and pharmacy schools in the USA, UK, Singapore, India, Malaysia, Australia, New Zealand and Canada.
Medical colleges in India
India's medical schools are usually called medical colleges and dental schools are called dental colleges. However, worldwide they are referred to as medical schools and dental schools.
The basic medical qualification obtained in Indian medical schools is MBBS. The MBBS course is four-and-a-half years, followed by one year of Compulsory Rotating Residential Internship (CRRI).
The MBBS course is followed by MS, a post-graduation course in surgical specialities, MS or MD and DNB (Highly qualified P.G. and Super specilization).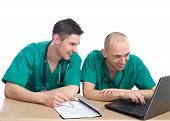 These are postgraduate courses in medical specialities usually of three years duration. Another option is by completing diploma postgraduate courses of two years duration.
Super or sub-specialities can be pursued and only a MS or MD holder is eligible. A qualification in a super- or sub-speciality is called DM or M.Ch.
Indian medical doctors go abroad 
India is one of the few countries where graduates from local medical schools work in other countries all over the world, and particularly in the Middle East, the UK and the USA.
It is a known fact that some of the best doctors in the world have graduated from the medical colleges in Maharashtra and some from Karnataka. Among these are the top private medical colleges in India and NRI colleges in India.
Also many doctors who have qualified from the medical colleges in Delhi and Tamil Nadu,  go to the United States and the United Kingdom for specialisation. On completion of their studies, they prefer to work and settle in the US.
Medical schools – private and government (public)
Most of the medical schools in India were set up by the central and state governments in the 1950s and 60s.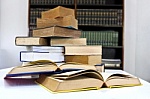 But in the 1980s, several private medical institutes were started in several states, particularly in Karnataka and Maharashtra and Andhra Pradesh.
Remember, medical education in a private medical college in India is a very expensive affair.
Medical Council of India
Medical school quality is controlled by the central regulatory authority, the Medical Council of India.
The Medical Council of India's motto is to provide quality medical care to all Indians through promotion and maintenance of excellence in medical education. A total of about 40000 medical students are trained across the country.
Medical schools in the US, UK, Canada, Australia, NZ, Singapore and Malaysia
The medical schools in the US are a good bet for not only all Americans seeking a Doctor of Medicine degree, but also for thousands of students from across the world who want to study in the best medical schools in US.
The medical schools in Texas, California, Missouri and Illinois are a good bet for all those seeking the top pre medical schools and undergraduate schools in US for primary care and for surgeons, too.
Also, the medical schools in Florida, New York, Pennsylvania and Ohio are well suited for all those interested in finding the good osteopathic medical schools in the US.
Medical schools worldwide
Check out the other good medical schools in UK, Singapore, Australia, New Zealand, Malaysia and in Canada, as well that provide the best medical education in the world.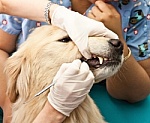 Pharmacy schools in the USA
For a good education in pharmacy in the United States of America, go through the lists of pharmacy schools in California, Texas, Florida, New York, Georgia and Illinois.
 Veterinary schools and colleges
For those intending to complete a vet degree course, the lists of veterinary schools in India, Australia, USA, UK and Canada are most useful.
Dental schools and colleges
Dental schools includes major academic institutions in the U.S., UK, Australia that award advanced professional degrees of either D.D.S. or D.M.D. in the field of dentistry.
In India, the dental colleges award the 5 year – Bachelor of Dental Surgery BDS degree approved by the Dental Council of India DCI. Post graduate training is for three years in the concerned speciality leading to the Master of Dental Surgery (MDS) title.
RELATED TOPICS
List of medical colleges in Tamil Nadu
List of medical colleges in Andhra Pradesh
List of medical colleges in Karnataka
List of medical colleges in Maharashtra
List of medical colleges in Delhi