Home remedies for ear pain in kids and adults
Ear pain or earache is a common disorder, resulting either from infection in the outer ear canal or the middle ear.
Causes and Symptoms of ear pain
Outer ear canal infection is common in summer in adults, during the swimming season, and can be localized as an itchy, foul-smelling painful boil or furuncle.
Middle ear infection is more common in very young kids, and may be accompanied by high fever, nausea, vomiting, and diarrhoea.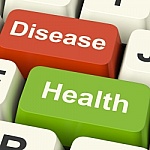 Best home remedies for ear pain
Marigold: The leaves of this flower are another effective home remedy for earache. These leaves should be extracted. Two or three drops of this juice can be put in the affected ear with gratifying results.
Holy Basil: The leaves of holy basil are considered beneficial in the treatment of earache. The juice of these leaves should be extracted and two or three drops put in the ear for relieving the pain.
Alkanet Root: The herb alkanet root is commonly available in a grocer's shop. Boiled in mustard oil, it makes an effective medicine for earache.
About 125 gm of black mustard oil should be boiled in a tin basin on a gentle fire. Then twelve grams of alkanet root should be put in this oil and allowed to burn in it. The oil should be filtered when cooled and filled in a bottle.
Two or three drops of this oil should be put in the ear in case of emergency. This will give great relief
Bishop's Weed: This herb is beneficial for an earache. About half a teaspoon of the seeds is heated in 30 ml of milk, till the essence of the seeds permeates the milk.
The milk is then filtered and used as ear-drops. Two or three drops put twice daily will decrease congestion and relieve pain.
Cloves: A clove should be sauted in a teaspoon of sesame (til) oil, and three to five drops of this warm oil should be put into the affected ear two or three times daily. This will provide relief.
Dietary Considerations
The kid or adult person suffering from earache should take an all-fruit diet for three to five days.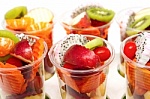 After that, a well-balances diet comprising wholegrain cereals, raw or highly-cooked vegetables, and fresh fruits may be taken.
White flour and sugar and their products, pickles, condiments, and flesh foods should be avoided, along with food which raise the amount of phlegm, such as milled rice, sugar, and lentils.
Other Measures
During the all-fruit diet, a warm-water enema should be used daily to cleanse the system. Regular exercises, outdoor games, and fresh air are important.
The patient should sit in the sun and allow the sunlight to penetrate the inner part of his ear for fifteen minutes. This will stop the discharge of pus from the ear.