Home remedies for common ailments – Best home remedies for common ailments like cold, dandruff, pimples, acidity, hair fall, piles, dry cough, weight loss, dark circles and headache explained in this section. Home remedies are an integral part of the wealth of medical knowledge, worldwide. One often gets fascinated to see the results of grandma's herbal medicines.
Best home remedies for common ailments explained !
Many of these home remedies for common ailments are still in use in rural India. In some remote areas, home remedies of elderly women in the family or neighbourhood, is all that is available by way of medical help.
Most often, the treatment works and the cure is complete. Home remedies have a great advantage, in that they help the body mechanism to fight disease unlike modern medicines.
You will it very helpful to know the causes and symptoms of these ailments, the remedies and also the appropriate diet suggested, to help cure the disease.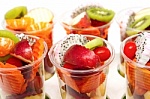 These medicines directly attack the disease and in the process, greatly weaken the system.
Due to indiscriminate ingestion of synthetic man-made drugs as tonics and medicines, the human system of the modern man gets saturated with chemicals.
In the field of health care, these remedies can check unnecessary synthetic drugging.
But it must be remembered that home remedies for common ailments cannot be a substitute for scientific diagnosis and advance treatment.
An integrated approach which combines simple and effective practices of traditional medicine with sophisticated modern therapeutics, is the best approach in treating disease. There are different home remedies for cold, dry cough, dandruff and for pimples.
It must be noted that a physician, you can consult is the person, who is in the best position to advise you wisely.
Remember, every human being is different, every illness or behaviour problem is somewhat different from every other.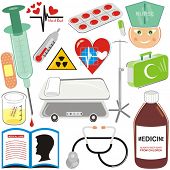 Yet, in reality, there are numerous disorders that can be prevented and treated by selecting natural foods rich in minerals, vitamins, nutrients and other substances. These have positive medicinal and curative properties.
Finally, remember that all the treatments suggested in this section, will not produce any adverse side effects. But you must take the treatment, at your own discretion.
Home or traditional medicine may include formalized aspects of folk medicine, that is to say longstanding remedies passed on and practised by lay people.
Folk medicine consists of the healing practices and ideas of body physiology and health preservation known to some in a culture, transmitted informally as general knowledge, and practiced or applied by anyone in the culture having prior experience.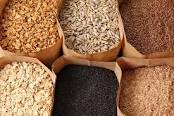 Typically a home remedy is a treatment to cure a disease or ailment that employs certain spices, vegetables, or other common items. Home remedies may or may not have medicinal properties that treat or cure the disease or ailment in question, as they are typically passed along by laypersons.
Although over 100 countries have regulations on folk medicines there are still some risks associated with the use of them, especially when they are used without supervision. It is often assumed that because the medicines are herbal or natural, that they are completely safe.
Related topics