Best international travel insurance plans in India – Choose from the list of top 7 best insurance policies for overseas travel in India and buy these plans online.
List of top 7 best international travel insurance plans in India
Reliance Overseas Insurance Travel Policy
Overseas travel is a great experience. But even the best planned trips can go haywire due to unforeseen glitches that can make your travel experience a nightmare.
Reliance Travel Care Policy is specially designed to give you comprehensive travel insurance. It covers you against unanticipated medical and non medical expenses, so that you can relax and make the most of your trip.
Some of the key benefits include:
Facilities like cashless hospitalization, cover for expenses due to loss of passport, loss of checked-in baggage, delayed and cancelled trips.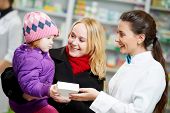 Automated extensions of Policy in case of medical emergency and evacuation (upto 30 days) and delay of common carrier  (upto 7 days) beyond Policy expiry.
There are multiple plans to choose from and the sum insured offered is $50,000, $100,000, $250,000 and $500,000 basis the plan chosen.
Tata AIG's Travel Guard policy
Tata AIG's Travel Guard is an international travel insurance policy that covers you against all mishaps during your overseas travel.
The key benefits include:
Coverage of Medical Expenses: Travel Guard takes care of your medical expenses due to accident and sickness while traveling, so that you can concentrate on better things like enjoying the holiday.
Checked Baggage Loss: Compensation for the loss of checked in baggage.
In-hospital Indemnity: Travel Guard pays a Daily benefit for each day you are an inpatient in a hospital due to injury or sickness.
Sickness Dental Relief: The policy pays for immediate Dental Treatment occurring due to sudden acute pain during the course of an overseas Insured Journey.
Dental benefits will be provided for Medically Necessary filling of the tooth or surgical treatment, services, or supplies.
Cholamandalam's Travel Insurance Plan
The company offers three variants of travel plans: Student travel, Corporate Travel and Business / Leisure travel.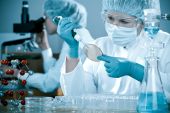 The key benefits of this policy include:
You have insurance coverage from the time you leave home, right up to the time you return.
This includes any eventuality that may occur on the way from your home to the airport while leaving for the trip or from the airport to home on the return trip.
Covered under life-saving unforeseen emergencies, they provide cover for any eventuality arising from a pre-existing condition. This is a unique feature of the Chola MS Travel Insurance.
You can get the Chola MS cover for your children (as young as 3 months) to the elders in your family (as old as 80 years) under this policy. No medical check up is required for people up to 65 years of age.
Religare Travel Insurance Plan 
Religare brings you an extensive travel insurance plan that curbs out the worries of uninvited troubles on your dream family holiday.
Avail of remarkable benefits like automatic policy extension and upgradation to business class during medical emergencies and much more at no sub-limits and fair premium charges on a per-day basis.
The key exclusions of this policy are:
Expenses arising out of or attributable to alcohol or drug use/misuse/abuse.
War and Nuclear perils or consequences thereof.
Ionising Radiation or contamination arising out of the same.
Any intentional self-injury, suicide or attempted suicide.
Any claim relating to hazardous activities.
The insured being involved in Breach of taw.
HIV/AIDS.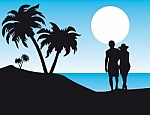 Royal Sundaram Travel Insurance Plan
Royal Sundaram's Overseas Travel Insurance Plan is aptly designed to secure you from the various risks you could face on your trip.
The plan offers cover from interruptions like baggage delay, loss of baggage, flight delays, medical expenses and loss of travel documents, under one convenient package, at an affordable price.
Get the flexibility to choose a plan as per your travel frequency and make sure all your trips are risk-free.
Key benefits include:
Overseas Medical Covers of up to US$ 150,000.
Covers unexpected emergency surgery, diagnostic tests (such as X-Ray, blood tests, scans), medical aid prescribed by attending physician.
Covers emergency, essential dental treatments and cost of medically necessary transportation from foreign country to India.
Also covers loss of checked-in baggage.
Covers delay of checked-in baggage  –  They will provide reimbursement for emergency purchase of clothes, toiletries upto a limit as per plan chosen,if delay exceeds 12 hours.
Covers loss of Travel documents – They will reimburse you cost of getting duplicate document in the event of loss of Visa and Passport, upto a limit as per plan chosen.
Hijack distress allowance is also offered under this insurance.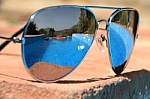 ICICI Lombard's Travel Insurance Plan
The key benefits of this policy include:
Emergency Hotel Extension – Payment of the actual additional expenses for lodging and boarding incurred in case the insured Trip is delayed due to natural calamities, acts of terrorism or medical emergencies etc.
Trip cancellation & Interruption – Reimbursement of the non-refundable prepaid payments, for the trip being cancelled or interrupted due to medical problems, acts of terrorism or natural disasters.
Compassionate Visit – Payment of traveling and lodging & boarding expenses for a family member or relative in case of hospitalization for more than 5 days.
Political Risk and Catastrophe Evacuation – Get paid against evacuation to the country of residence on account of any catastrophe.
Pay Per day: Pay an amount as per the slab rate for first 7 days only, then on you can pay the same on per day basis.
Policy extension in time of trip extension is possible. Pay only for number of days extended.
Get covered for hospitalization in case of Swine Flu / H1N1 influenza, if it is not a pre-existing disease.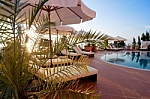 Bharti AXA Travel Insurance policy
With Bharti AXA Travel Insurance you can ensure you get the best type of cover for all your needs to deal with any of the contingencies while travelling abroad.
In order to suit the different segments of overseas travel insurance needs, they have tailored 3 kinds of exclusive product variants for online purchase for individuals and families going on international trips.
Pre- Underwritten products
Minimum no. of days per trip shall be 2 days and is extendable upto a maximum of 356 days.
Plans available are SmartTraveller Gold, SmartTraveller Silver, SmartTraveller Essential, SmartTraveller Regular and SmartTraveller Basic
Schengen products
Minimum no. of days per trip shall be 2 days and is extendable up to a maximum of 356 days.
Plans available are SmartTraveller Schengen Silver, SmartTraveller Schengen Gold and SmartTraveller Schengen Platinum
Annual Multi Trip products:
Minimum no. of days per trip shall be 2 days and per trip the duration should not exceed more than 30 days, 45 days, and 60 days as per the plan chosen.
Plans available are SmartTraveller Multi-trip Silver, SmartTraveller Multi-trip Gold and SmartTraveller Multi-trip Platinum.
ALSO REFER
Best health insurance policy in India for family
Best health insurance plans for senior citizens in India
Best critical illness policy in India
Best international student health insurance plans