List of health insurance companies in USA – The top 10 best health insurers includes the major and largest private insurance providers in California, Texas, Florida, New York, Illinois, PA, Ohio, Georgia and Michigan in USA.
List of top 10 best health insurance companies in USA
UnitedHealth Group
UnitedHealth Group is the most diversified health care company in the United States and a leader worldwide in helping people live healthier lives and helping to make the health system work better for everyone.
They are committed to introducing innovative approaches, products and services that can improve personal health and promote healthier populations in local communities.
Their core capabilities in clinical care resources, information and technology uniquely enables them to meet the evolving needs of a changing health care environment.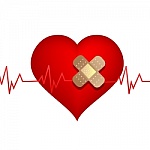 Aetna
Aetna offers a broad range of traditional and consumer-directed health insurance products and related services, including medical, pharmacy, dental, behavioral health, group life and disability plans, and medical management capabilities and health care management services for Medicaid plans.
Their customers include employer groups, individuals, college students, part-time and hourly workers, health plans, governmental units, government-sponsored plans, labor groups and expatriates.
With their health plans, you can count on the support you need to live a healthier life. Your plan choice includes:
Tools and resources to help you manage your health and finances
On going support, including disease-specific treatment programs
Access to one of the largest networks of doctors and hospitals in the country.
Humana
Humana has many award-winning products, services, and business practices. What matters most, though, is how these innovations have helped consumers make healthcare and health benefits decisions with confidence.
As a company whose primary focus is on the well-being of its members, Humana is dedicated to shifting perceptions of the health insurance industry.
Their individual and family medical insurance plans include all the benefits the healthcare law requires. Plus, you get a plan backed by people who care about your well-being. You're in control of the decision, and Humana makes it easy to decide.
If you're eligible for an Advance Premium Tax Credit, you may be able to sign up with Humana and take advantage of your tax credit.
Their affordable dental plans are designed to meet different needs – from dental discount plans to dental insurance, from single coverage to something that fits the whole family. With all of their plans, you get access to a large network of dental providers. And there's no underwriting. That means you won't be turned down because of dental problems you have now or have had in the past.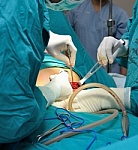 Kaiser Permanente
For more than 60 years, Kaiser Permanente has provided quality health care. The organization that is now Kaiser Permanente began at the height of the Great Depression with a single inventive young surgeon and a 12-bed hospital in the middle of the Mojave Desert.
They are still a working partnership of two organizations: the not-for-profit Kaiser Foundation Health Plan and Hospitals, and the Permanente Medical Groups.
Kaiser Permanente stands apart from other Medicare health plans by providing coordinated care as well as coverage. Their doctors, nurses, pharmacists, and X-ray and lab technicians all work together for you and are usually in one location.
When you choose a Kaiser Permanente Medicare health plan, you'll get hospital, medical, and preventive care services. Many of their plans also include prescription drug coverage.
Wellpoint
WellPoint – (now Anthem) is one of the United States largest health benefits companies, with nearly 36 million members in its affiliated health plans and nearly 68 million individuals served through its subsidiaries.
One in nine Americans receives coverage for their medical care through WellPoint's affiliated plans.
The company was formed when WellPoint Health Networks Inc. and Anthem, Inc.merged in 2004 to become the nation's leading health benefits company. The parent company originally assumed the WellPoint, Inc. name at the time of the merger. In December 2014, WellPoint, Inc. changed its corporate name to Anthem, Inc.
Anthem, Inc. is one of the largest health benefits companies in the United States. Through its affiliated health plans, Anthem companies deliver a number of leading health benefit solutions through a broad portfolio of integrated health care plans and related services, along with a wide range of specialty products such as life and disability insurance benefits, dental, vision, behavioral health benefit services, as well as long term care insurance and flexible spending accounts.
Cigna
Cigna is a global health service leader dedicated to helping people improve their health, well-being and sense of security. They have sales capability in 30 countries and jurisdictions, and more than 86 million customer relationships throughout the world. Their more than 37,000 employees serve customers just about everywhere.
Cigna works with employers and organizations around the world helping employees stay healthy and on the job. They work closely with brokers and consultants to develop innovative programs, help individuals and families improve their health, well-being and sense of security—and lower their medical costs.
And, Cigna provides access to a global network of local physicians and hospitals—as well as 24/7/365 live customer service.
Their global network includes more than 1 million partnerships with health care professionals, clinics and facilities including 89,000 participating behavioral health care professionals and 11,400 facilities and clinics and 74,000 contracted pharmacies 69,700 vision health care providers in more than 24,800 locations.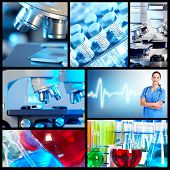 Blue Cross and Blue Shield Group
Blue Cross and Blue Shield companies offer a variety of insurance products to all segments of the population, including large employer groups, small business and individuals.
They currently serve 85% of Fortune 100 companies and 76% of Fortune 500 companies.
Blue Cross and Blue Shield companies provide healthcare coverage for nearly 100 million people — one-third of all Americans — in all 50 states, the District of Columbia and Puerto Rico.
Blue Cross and Blue Shield companies represent the full spectrum of healthcare coverage.
Assurant Health
Assurant Health is the brand name for a family of health insurance products focused on providing a variety of affordable plan choices to consumers.
The portfolio of health care products includes major medical, supplemental and fixed-benefit plans for individuals, families and small employers.
Assurant Health is committed to providing access to convenient health care delivery, easy-to-understand products and value-added services that help customers better manage their health.
On June 10, 2015, Assurant Health's parent company, Assurant, Inc., announced an exit from the health insurance marketplace to focus on housing and lifestyle specialty protection products and services. Assurant will wind down its major medical operations and not participate in the next Affordable Care Act open enrollment period beginning in November 2015.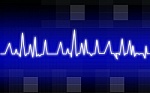 Molina HealthCare
Molina Healthcare contracts with state governments and serves as a health plan, providing a wide range of quality health care services to families and individuals who qualify for government-sponsored programs, including Medicaid and the State Children's Health Insurance Program (SCHIP).
Molina Healthcare offers Medicaid plans in California, Florida, Michigan, Ohio, New Mexico, Texas, Utah, Washington and Wisconsin.
Molina Healthcare offers Medicare Advantage plans designed to meet the needs of individuals with Medicare or both Medicaid and Medicare coverage. Molina Medicare plans offer comprehensive, quality benefits and programs including access to a large selection of doctors, hospitals and other health care providers at little or no out-of-pocket cost.
Molina Healthcare has been selected for several duals demonstration projects as part of a member-centered health care approach for people who are eligible for both Medicaid and Medicare.
WellCare Health Plans
WellCare's advantage is that they focus exclusively on providing managed care services through government-sponsored programs, such as Medicaid and Medicare.
They offer a variety of health plans for families and children, as well as prescription drug plans for their approximate 2.8 million members.
More importantly, they understand their special needs and challenges and know the communities they live in well.
The next list of top 10 best health insurance companies in the USA is as follows
HealthSpring
Medical Mutual of Ohio
Highmark
Kaleida Health
Shelter Insurance
Unitrin
Premera Blue Cross
LifeWise Health Plan of Oregon
Principal Financial Group
State Farm
RELATED TOPICS
List of health insurance companies in India
List of health insurance companies in Australia
List of health insurance companies in UAE
List of health insurance companies in UK