List of health insurance companies in UAE – Top 10 best medical, international and individual health insurance companies in Abu Dhabi, Dubai, Sharjah, Ras Al Khaimah, Ajman, Umm Al Quwain and Fujairah in UAE.
List of top 10 best health insurance companies in UAE
Emirates Insurance Company:
Emirates Insurance is an authorized insurance provider in the Emirate of Abu Dhabi for medical insurance as per the provisions of the Health Insurance Law of Abu Dhabi and also licensed to participate in the health insurance program to be launched in Dubai.
They have different levels of cover, namely Basic Plan and Enhanced Plan, based on the annual limit and territorial limit of the cover. The schemes can be tailor made to client's requirement subject to compliance of applicable Health Insurance Laws.
Besides, the company also offers group personal accident that covers personal accident resulting in bodily injury and/or death for employees of an organization. The insurance provides cover against bodily injury resulting directly and independently of all other cause by accident on or off duty and anywhere in the world.
Their Workmen's Compensation / Liability insurance covers compensation payable by an employer to his employees, following injuries caused by work related accidents. In UAE Workmen compensation is governed by chapter 8 of Federal Law No. 1980 and Employer's Liability by Sharia Law/Common Law.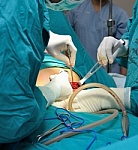 Abu Dhabi National Insurance Company
The company has been in business for more than 40 years, characterised by continuous, unabated growth in all segments of the Company, with combined ratios and results that are consistently one of the best in the industry.
Their SHIFA medical insurance programs provide cover inside the UAE and worldwide with the facility of direct billing to provide reassurance to you and your family. They have created a tiered medical insurance offering to simplify the process of selecting medical coverage and to ensure that customers have the level of insurance that best fulfills their needs.
Their new, streamlined 4-tier system consists of Platinum, Gold, Silver and Bronze. Each tier comes with a clearly defined set of benefits – all you have to do is select the one that's most suitable for you.
Other value-added benefits:
Pre-existing and chronic medical conditions covered up to annual limit.
Maternity cover up to the annual limit after 10 months' cover (in Abu Dhabi emirate, coverage starts immediately).
Medical expenses due to work related injuries and illness covered.
Annual limit up to AED 5 Million (Platinum).
Optional dental and optical covers.
Direct billing facility in 197 countries with over 750,000 providers globally.
Reimbursement of claims at actual cost outside ADNIC network.
Union Insurance Company PSC
Union Insurance, which is licensed by the UAE Insurance Authority and is listed on the Abu Dhabi Securities Exchange, has its corporate offices in Ajman and Dubai. The company provides a comprehensive range of retail and commercial insurance products to clients in the UAE and the Middle East region.
Led by some of the most experienced and respected professionals in the industry, Union Insurance offers innovative, superior-value insurance coverage. The company offers individuals, corporates and government entities a wide array of insurance products that provide better risk coverage combined with a customer experience which is friendly, reliable and efficient.
Union Insurance provides a range of individual personal accident cover for accidents resulting in bodily injury or death. The UIC Individual Personal Accident Insurance covers losses resulting directly and independently of all other causes from bodily injuries caused by an accident on or off duty or anywhere in the world.
The various benefit options include:
Accidental Death Benefit
Permanent Total Disability (PTD)
Permanent Partial Disability (PPD)
Medical expenses for the accidental injury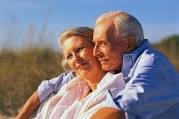 Al Sagr National Insurance Company
The Company is fully owned by UAE nationals who are very prominent in the business world for their varied interest.
Today, Al Sagr is, undoubtedly, one of the leading insurance companies in the UAE. Apart from having reinsurance support from the world's leading reinsurers, the Company has its own Branches all over the UAE.
Al Sagr National Insurance's has a wide range of group and individual plans carefully designed to  provide you with unique benefits to suite your needs.
Individual and Family Plans
Individual and family health Schemes
Abu Dhabi health plans for members based in Abu Dhabi and Al Ain
Dubai health plans for Dubai Visa Holders based in Dubai
North emirates health plans for North emirates Visa Holders.
Ras Al Khaimah National Insurance Company
Ras Al-Khaimah National Insurance Company offers insurance services. The Company offers property, engineering, liability, marine, aviation, accident, medical, and special risk insurance.
RAK Insurance offers Group Health plans depending on client's requirements and budget. The medical plan can be administered by the insurer directly or on their behalf by a specialist Third Party Administrator (TPA).  RAK Insurance uses a TPA that allows individuals and organizations to have 24/7 access to the network and receive the best response to queries and approvals for procedures.
When it comes to billing there are two options available depending on the plan: direct billing through a wide range of network providers, which is more convenient during emergency situations; or reimbursement of bills on presentation, which allows the patient to utilize their own network limited only by their geographical reach.
Basic care options allow for the treatment of new illness or injury but this cover can be expanded to include chronic or pre-existing conditions with appropriate increases in premiums to cover the increased risk.  The basic level of cover includes in-patient and outpatient care, however, the level of co-insurance and co-payment will vary depending on the requirements set by the group.
In addition to the basic cover additional coverage can be included such as – Dental, Maternity and Optical subject to premium adjustment.  Covers can be designed to fulfill any requirements the client may have with sub-limits, the number of consultant visits allowable as well as the aforementioned co-insurance and co-payment contributions.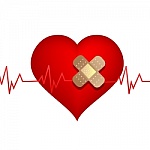 Al Ain Ahlia Insurance Company:
Individual Life or Medical Plans, Employee Benefit schemes and Group Medical Schemes are of prime importance when considering the protection of  families or employees.
They recognise the varied requirements of each individual or Company and with this in mind they tailor each policy to suit clients specific needs.
The company offers
Individual Life Assurance
Group Life Assurance
Medical Insurance
Alliance Insurance Company
With more than 30 years as one of UAE's premier insurers, Alliance Insurance (P.S.C.) provides a complete range of Insurance Protection founded on unmatched customer service, Security, reliability and enduring commitment to excellence.
The solid experience and flexibility provided by Alliance allow their clients to select from a range of Life and General Insurance products. Through its extensive network of branches all over the U.A.E, Alliance is capable of reaching its clients more effectively.
The company provides a complete range of health insurance protection founded on unmatched customer service, security, reliability and an enduring commitment to excellence. The solid experience and flexibility provided by ALLIANCE allows you to select from any one of a number of comprehensive Local, Regional or International Health Insurance Policies.
Whether you are interested in worldwide medical coverage or simply a solution to local health insurance, ALLIANCE offers a broad range of coverage types, unique solutions and extensive flexibility to cope with each customer's needs.
ALLIANCE'S ongoing commitment to providing appealing, client specific products is based on a firm foundation of solid partnerships with first class, world-renown Reinsurers and the leading Third Party Administrator (TPA) and Preferred Provider Organization (PPO) in the UAE.
Qatar Insurance Company
QLM is wholly owned subsidiary of QIC, registered under the Qatar Financial Regulatory Authority (QFC), provides specialist Life and Medical Insurance Products and Services.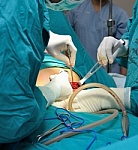 QIC offers a range of insurance services, working with local, regional and international consultants and contractors. In addition, they provide individuals and companies with motor and household insurance, medical and personal accident cover, and employee benefit schemes.
Dubai Islamic Insurance & Reinsurance Co (Aman):
Dubai Islamic Insurance & Reinsurance Company (AMAN) was established in the second quarter of the year 2002 as a promising national public shareholders company announcing the beginning of a new era in Islamic insurance in the UAE.
It is anticipated that the Compulsory Medical Insurance Law which has already been implemented in Abu Dhabi will also soon be implemented in Dubai as well. This will thereby substantially increase the demand for medical insurance.
AMAN is an active player in providing Medical plans giving excellent coverage within a reasonable cost and covers can be tailor made to suit the requirements of any organization.
At AMAN, they consider the most important elements of good Medical Insurance: a broad coverage clearly set out, admission to best hospitals, clinics and medical centers and, above all, fast no-surprises claim settlements.
Axa Insurance – Gulf
Whether you live within the AGCC or are travelling abroad you'll want to feel sure that, should anything happen to you or your family by way of an illness or injury, you have access to the best possible medical care.
While abroad, you might find that the standards of healthcare that we take for granted aren't always available elsewhere and local hospitals may be unable to undertake the treatment you
need. Also note that some countries do not have state healthcare facilities and even if they do, as a visitor, it is quite likely that you'll be entitled to nothing more than basic care.
AXA offers you one of the best health insurance plans in the Gulf region.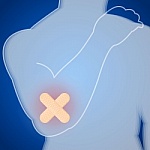 The next list of top 10 best health insurance companies in UAE includes :
Arabian Scandinavian Insurance Company
Arabia Insurance Company
United Insurance Company
Oman Insurance Company
Saudi Arabian Insurance Company
National General Insurance Company
Al Fujairah National Insurance Company
American Life Insurance Company
Royal & Sun Alliance Insurance (Middle East) Ltd
Dubai Insurance Company
RELATED TOPICS
List of health insurance companies in India
List of health insurance companies in Australia
List of health insurance companies in UK
List of health insurance companies in the US