Best international student insurance plans – Compare and buy online from the top 7 best insurance policies for international students.
The plans are the cheapest in cost, can be bought in Indian rupees and with high sum assured options.
List of top 7 best international student insurance plans
ICICI Lombard's overseas student insurance plan
The key benefits of this policy are:
You can buy the policy in Indian rupees, which is 1/3 the cost of buying similar insurance abroad.
Sum Insured options upto $ 500,000.
Their plans are accepted by most of the foreign universities as a substitute for their compulsory insurance.
They have partnered with leading US-based Health Care provider UnitedHealth International, to provide better health care benefits and services to be availed when in the US.
The policy saves you time by enabling online extension of policy and quick cashless claim settlement through their tie-up's with a vast network of hospitals across the globe.
The International Student health Insurance plans introduced by ICICI Lombard cover unexpected medical and non-medical expenses during your study abroad.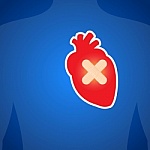 Bajaj Allianz's overseas student insurance plan
Studying abroad in a foreign land entails a lot of risk. Medical expenses in foreign currency and hospitalization can be prohibitively expensive.
A student living alone outside India might also need visits from family or other back-ups if something goes wrong.
Their travel policy covers you for all such eventualities for just a fraction of the amount you would otherwise need.
The key benefits of this student insurance plan are that it covers –
Expenses of hospitalization, loss of baggage, accident to sponsor, family visit and other incidental expenses.
Covers you against bail bonds and tuition fee and against loss of passport.
Covers you for emergency dental pain relief.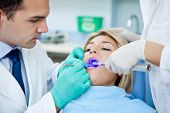 Reliance's overseas student insurance plan
The key benefits of the student policy are:
Affordable cost compared to taking health insurance overseas.
Comprehensive coverage through various unique benefits like Bail Bond, Study Interruption, Sponsor Protection etc.
Two way compassionate visit benefit to ensure that you are by the side of your loved ones in times of an emergency.
A special Basic Plan offering only non-medical benefits.
Policy tenure can coincide with the course duration upto 2 years.
Reliance Travel Care gives you protection to meet the requirements of the University of your Choice.
Automated extensions of Policy in case of medical emergency  and evacuation (upto 30 days) and delay of common carrier (upto 7 days) beyond Policy expiry.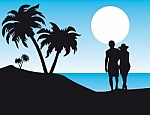 HDFC ERGO Student Suraksha Plan
Student Overseas Travel Insurance is a comprehensive travel insurance specially designed for students to ensure their financial security in case of any emergency.
This insurance policy will enable students to study abroad worry-free, whether they lose their passport/baggage or face any medical costs /emergency.
The key features of this policy include:
Accidental Death: Pays the family of the insured compensation in the case of loss of life in an accident.
Permanent Disablement: Pays compensation if the insured is permanently disabled in an accident.
Emergency Medical Expenses: Reimburses the insured for medical expenses incurred for an accident or an unexpected sickness.
Medical Evacuation: Pay the actual costs or the total sum insured, stated in the schedule, whichever is lesser, for repatriating insured back to the country of residence.
Body Repatriation: Pay the actual costs or the total sum insured stated in the schedule, whichever is lesser, for repatriating insured corpse to the country of residence.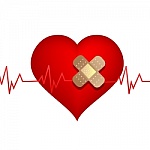 Tata AIG Student Guard- Overseas Health Insurance Plan
Student Guard- Overseas Health Insurance Plan product is designed keeping in mind the student going abroad to pursue higher studies as well as the University insurance requirements for such courses.
Choose from 3 Plan options – Plan A, Plan B and Ultimate with Accident & Sickness Reimbursement limits of $50,000, $100,000 and $250,000 respectively
Cover includes Study Interruption, Sponsor Protection, Compassionate Visit (2-way) apart from Accident & Sickness Reimbursement and Personal Accident.
More comprehensive cover including Maternity Benefits for Pregnancy Termination, Cover for Mental and Nervous Disorders, Cancer Screening and Mammography.
Unique Global Security Service by Red24 providing advice on personal risks across all plans.
Relocation Support Program for the 365 day (including Americas) plan option.
15 days Free Look period (For the new business-annual multi trip only)
30 days Grace Period (For renewals-annual multi trip only).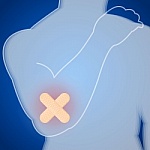 Star Student Travel Protect Insurance Policy
Star Health has a Student Travel Protect Insurance Plan that offers a wide range of benefits to those taking up studies abroad. As students traveling overseas are generally alone, they need help particularly as medical treatment abroad can be prohibitively expensive in most cases.
The breadth of coverage is travel-related, hospitalisation-related, bereavement-related, and litigation-related so the student can be confident that he/she will not feel stranded even in dire circumstances.
Medical Benefits of the student insurance plan
Emergency medical expenses and Emergency transportation back to India.
Repatriation of mortal remains.
Dental emergency expenses following an accident.
The other benefits include:
Repatriation due to medical reasons or death of family member, resulting in interruption in study.
Reimbursement of tuition fee for the balance period in the event of death of the sponsor.
Cost of bail bond following false arrest or wrongful detention.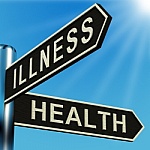 Chola Student Travel Protection Plan
Besides making your travel risk and worry- free, the Travel Insurance plan is thoughtfully designed to provide cover during an illness.
Their plans cost much less than insurance cover purchased abroad, and are available in Indian Rupees. So you can save your precious Foreign Exchange. Their tie-up with Europ Assistance India Pvt. Ltd., a leading international emergency services provider, ensures hassle-free, super fast claim settlement.
You are covered from the moment you step out of your home in India, right up to the time you get back home. This includes any eventuality that may occur on the way from your home to the airport while leaving for the trip, or from the airport to home on the return trip.
Other advantages include:
Outpatient and hospitalisation medical expenses covered for 1 year. This medical extension is available for 2nd year also.
New geographical scope: Asia Pacific (excluding Japan). It means extra premium saving for you.
No medical checkup.
Cashless settlement of hospitalisation claims abroad.
ALSO REFER 
Best health insurance policy in india for family
Best health insurance plans for senior citizens in india
Best critical illness policy in India
Best international travel insurance plans in india