Best health insurance plans for senior citizens – Compare the top 5 best health insurance policies for seniors and buy the most affordable health plan in India.
List of top 5 best health insurance plans for senior citizens
Bajaj Allianz Silver Health Plan
Silver Health Insurance Plan for senior citizens protects you and your spouse in case you need expensive medical care.
Policy features:
The policy covers hospitalisation expenses and an amount equivalent to 3% of admissible pre and post hospitalisation expenses.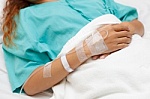 The Company's liability in case of any pre-existing illness from the second year of the policy subject to limit of 50% of the Limit of Indemnity in a policy year.
The policy has a lifetime indemnity limit of three times the Limit of Indemnity specified in the earliest senior citizen plan, if the policy is renewed continuously.
Policy benefits:
Cashless Facility: With Silver health plan, the member has access to cashless facility at various network hospitals across India (subject to exclusions and conditions).
20% co-payment the admissible claims to be paid by the member if treatment is taken in a hospital other than a network hospital. Waiver of co-payment is available on payment of additional premium.
Health checkup in designated Bajaj Allianze Diagnostic centers at the end of four continuous claim-free years.
Star Health Senior Citizen Red Carpet Plan
Policy features include
This Health Insurance Plan from Star Health is unique among Senior Health Insurance Policies and extends benefits of Hospitalisation Cover as well as Post Hospitalisation Cover.
It is meant for people aged between 60 and 75 years.
All pre-existing diseases are covered from first year, except those for which treatment or advice was recommended by or received during the immediately preceding 12 months from the date of proposal.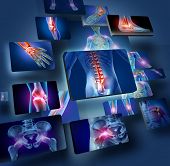 Disease for which treatment or advice was recommended by or received during the immediately preceding 12 months from the date of proposal will be covered from second year onwards.
Policy benefits include
Hospitalization Cover: In-patient hospitalization expenses for a minimum of 24 hours. Includes room rent and boarding @1% of sum insured subject to a maximum of Rs. 4,000/- per day.
Surgeon's fees, consultant's fees, Anesthetist's and specialist's fees, per illness @ 25% of sum insured
Emergency Ambulance Charges for transporting the Insured Person to the Hospital @ Rs.600/- per hospitalisation and Rs.1200/- per Policy period
Free Health magazines are issued to policy holders at regular intervals.
Religare Senior Citizens health insurance.
Policy features include:
No Co-payment in policy Sum Insured 2/3/4 Lacs.
Avail treatment anywhere in the world.
Avail health check-ups, every year, for insured members.
Policy benefits include:
No claim bonus – If you do not have any occasion to claim in your health insurance policy in a particular year, get an increase of 10 per cent in your sum insured during the next year.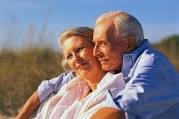 And for every year that you enjoy un-interrupted good health, your bonus keeps building up, up to 50% of your sum insured.
This policy is eligible for claiming deduction for Tax Benefit under section 80D, and for Floater Cover, Second Opinion, Ambulance expenses, Organ donor medical expenses and Increase in Policy's Sum Insured even later.
Apollo Munich's Optima Senior Health plan
Optima Senior is our plan exclusively for Senior citizens. The plan offers comprehensive cover for medical treatment of illnesses and accidents requiring in-patient hospitalisation.
Policy features include: 
They offer coverage from the age of 61 years above.
You and/or your spouse can be covered under the policy on individual sum insured basis. (They offer a family discount of 5% if both you & spouse are covered)
Your premium at renewal may change due to a change in your age or changes in the applicable tax rate.
The policy period options include period of 1 or 2 years(s). (They offer 7.5% discount if you opt for a 2 year policy).
The exclusions include :
 All treatments within the first 30 days of cover except any accidental injury.
Any pre-existing condition will be covered after a waiting period of 3 years.
2 years waiting period for specific diseases like cataract, hernia, joint replacement surgeries, surgery of hydrocele etc.
Expenses arising from HIV or AIDS and related diseases.
Congenital diseases, mental disorder or insanity, cosmetic surgery and weight control treatments.
Abuse of intoxicant or hallucinogenic substances like intoxicating drugs and alcohol.
Hospitalisation due to war or an act of war or due to a nuclear, chemical or biological weapon and radiation of any kind.
Pregnancy, dental treatment, external aids and appliances unless covered under the Plan.
Items of personal comfort and convenience.
Experimental, investigative and unproven treatment devices and pharmacological regimens.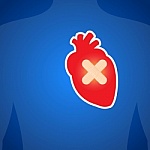 Tata AIG 's MediSenior – Senior Citizen health insurance plan
Policy features include: 
In – patient hospitalization including room rent, ICU, nursing, medicines drugs & consumables covered.
Pre and Post Hospitalization medical expenses: Expenses incurred upto 30 days immediately before hospitalization and upto 60 days immediately after discharge are covered.
Day Care Procedures: The policy covers medical expenses for 140 different day care treatments which do not require 24 hours hospitalization.
Domiciliary Treatment: The policy covers for the medical expenses incurred for availing medical treatment at home which would otherwise have required Hospitalisation. This is applicable only when attending medical practioner advises that insured person could not be transferred to hospital or hospital bed was unavailable .
Organ Donor – The policy covers inpatient medical expenses incurred on the insured (i.e recipient) and the organ donor for harvesting.
RELATED TOPICS
Best health insurance policy in india for family
Best critical illness policy in India
Best international student health insurance plans
Best international travel insurance plans in india