List of life insurance companies in USA – Top 5 best life insurers in Illinois, New York, Washington, Florida, Texas and California in USA with contact details and address information.
List of top 5 best life insurance companies in USA
State Farm Insurance
State Farm can help you find coverage that's right for you and your loved ones, including permanent life insurance with Living Benefits that you can use in your lifetime.
Their life planning videos and calculator can help you understand your options and figure out how much and what kind is right for you before getting your life insurance quote.
Whether you're looking for the affordability of term insurance, the lifelong protection and cash value of permanent insurance, or a combination of both, they have options to fit your needs and budget. It is important to decide which coverage is right for you before getting a life insurance quote.
Contact details and address: Bloomington, IL, United States of America.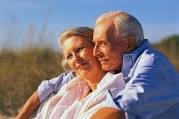 Genworth Financial
Genworth Financial, Inc. is a Fortune 500 insurance holding company dedicated to helping people secure their financial lives, families, and futures. Genworth has leadership positions in offerings that assist consumers in protecting themselves, investing for the future, and planning for retirement.
Since writing their first policy in 1871 as The Life Insurance Company of Virginia, they have been committed to helping people effectively protect and achieve the comfort of financial security. Today, even in this challenging environment, Genworth is strategically focused and positioned to provide the stability, confidence and support to their policyholders, customers and distributors.
Genworth has approximately 6,300 employees with a presence in more than 25 countries. Its products and services are offered through financial intermediaries, advisors, independent distributors, and sales specialists.
Contact details and address: 1 888 GENWORTH (1 888 436.9678).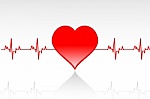 Ullico
Since the first group life insurance policy was issued to Federal Employees Local 105 in Washington, D.C., Ullico has stood shoulder to shoulder with union members and employers to ensure financial security and peace of mind.
For generations, Ullico has responded to the changing needs of working men and women. From insurance products for union members to investments that have created thousands of union jobs around the country, Ullico has been devoted to making life better for millions of Americans.
Ullico is the only labor-owned insurance and investment company, which is why union members and employers across America trust them with protecting their families, employees, businesses and investments.
Contact details and address: 1625 I St NW #5, Washington, DC 20006, United States. +1 202-682-7927.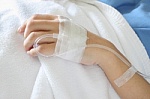 New York Life Insurance Company
Life insurance can help you make sure your family is provided for, your child's educational needs are taken care of, and that your children won't have to worry about their future.
Term Life Insurance offered by NY Life Insurance Company is the simplest form of life insurance. It provides affordable protection for a specific period of time at a scheduled premium level. Premiums may increase at the end of the term.
Their other products include long term care insurance, retirement income, investment annuities and mutual funds.
As a mutual company, New York Life is managed for the long-term benefit of its policy owners.
Contact details and address: New York, NY, United States of America. (800) 695-9873
AIG
American International Group, Inc. (AIG) is a leading international insurance organization serving customers in more than 100 countries and jurisdictions.
AIG companies serve commercial, institutional, and individual customers through one of the most extensive worldwide property-casualty networks of any insurer. In addition, AIG companies are leading providers of life insurance and retirement services in the United States.
They are a network of approximately 65,000 people in more than 100 countries and jurisdictions who come together every day to take on the world's new challenges.
Contact details and address: Investor Relations, 175 Water Street, New York, NY 10038.
The next list of top 5 best life insurance companies in USA includes:
USAA Life Insurance
American Income Life Insurance Company
Metlife
Kansas City Life Insurance Company
Manhattan Life Insurance Company
ALSO REFER
List of health insurance companies in the USA
List of healthcare IT companies in the USA
List of biotech companies in USA
List of pharmaceutical companies in USA 
List of supplemental insurance providers in USA
List of workers compensation insurance companies in USA