List of life insurance companies in India – Top 10 best insurers in ranking include LIC, ICICI Prudential, SBI Life, HDFC Standard Life, Bajaj Allianz and Birla Sun Life.
List of top 10 best life insurance companies in India
Life Insurance Corporation of India LIC
The Parliament of India passed the Life Insurance Corporation Act on the 19th of June 1956, and the Life Insurance Corporation of India was created on 1st September, 1956, with the objective of spreading life insurance much more widely and in particular to the rural areas with a view to reach all insurable persons in the country, providing them adequate financial cover at a reasonable cost.
Today LIC functions with 2048 fully computerized branch offices, 109 divisional offices, 8 zonal offices, 992 satallite offices and the Corporate office. LIC's Wide Area Network covers 109 divisional offices and connects all the branches through a Metro Area Network.
LIC has tied up with some Banks and Service providers to offer on-line premium collection facility in selected cities. LIC's ECS and ATM premium payment facility is an addition to customer convenience. Apart from on-line Kiosks and IVRS, Info Centres have been commissioned at Mumbai, Ahmedabad, Bangalore, Chennai, Hyderabad, Kolkata, New Delhi, Pune and many other cities.
LIC continues to be the dominant life insurer even in the liberalized scenario of Indian insurance and is moving fast on a new growth trajectory surpassing its own past records.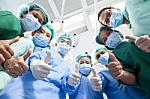 HDFC Standard Life Insurance Company Limited
HDFC Life is one of the leading life insurance companies in India offering a range of individual and group insurance solutions that meet various customer needs such as Protection, Pension, Savings & Investment and Health, along with Children's & Women's Plan.
HDFC Life is a joint venture between Housing Development Finance Corporation Limited (HDFC), India's leading housing finance institution and Standard Life plc, the leading provider of financial services in the United Kingdom.
HDFC Ltd. holds 70.64% and Standard Life (Mauritius Holding) Ltd. holds 26.00% of equity in the joint venture, while the rest is held by others.
The company currently has 24 retail and 8 group products in its portfolio, along with 9 optional rider benefits catering to the savings, investment, protection and retirement needs of customers.
HDFC Life continues to have one of the widest reach amongst new insurance companies with over 400 branches in India touching customers in over 900 cities and towns.The company has also established a liaison office in Dubai.
Bajaj Allianz Life Insurance Company Limited
Bajaj Allianz is a joint venture between Bajaj Finserv Limited and Allianz SE. Both enjoy a reputation of expertise, stability and strength. This joint venture Company incorporates global expertise with local experience.
The comprehensive, innovative solutions combine the technical expertise and experience of Allianz SE, and in-depth market knowledge and goodwill of "Bajaj" brand in India. Competitive pricing and quick honest response have earned the Company the customer's trust and market leadership in a very short time.
Bajaj Allianz Life Insurance has developed insurance solutions that cater to every segment and age-income profiles. Currently Bajaj Allianz has a strong product portfolio and caters to all kinds of customer needs from ULIPs to Child plans, from group insurance to health insurance.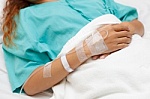 Birla Sun Life Insurance Company Limited
Birla Sun Life Insurance Company Limited (BSLI) is a joint venture between the Aditya Birla Group, a well known Indian conglomerate and Sun Life Financial Inc, one of the leading international financial services organizations from Canada.
With an experience of over a decade, BSLI has contributed to the growth and development of the Indian life insurance industry and currently is one of the leading life insurance companies in the country.
ICICI Prudential Life Insurance Company Limited
ICICI Prudential Life Insurance Company (ICICI Prudential Life) is a joint venture between ICICI Bank Ltd., India's largest private sector bank, and Prudential plc, a leading international financial services group headquartered in the United Kingdom. ICICI Prudential Life was amongst the first private sector life insurance companies to begin operations in December 2000 after receiving approval from Insurance Regulatory Development Authority of India (IRDAI).
For over a decade, ICICI Prudential Life has maintained its dominant position (on new business retail weighted basis) amongst private life insurers in the country, with an array of products to match the different life stage requirements of customer and enable them to achieve their long term financial goals.
Max Life Insurance Company Limited
Max Life Insurance, one of the leading life insurers, is a joint venture between Max India Ltd. and Mitsui Sumitomo Insurance Co. Ltd. Max India is a leading Indian multi-business corporate, while Mitsui Sumitomo Insurance is a member of MS&AD Insurance Group, which is among the top general insurers in the world.
Max Life Insurance offers comprehensive life insurance and retirement solutions for long-term savings and protection to more than thirty lakh customers. It has a country-wide diversified distribution model including the country's leading agent advisors, exclusive arrangement with Axis Bank and several other partners.
Max Life Insurance is a quality business focused on delivering excellence to customers through advice based sale process, customer centric approach to business, financial stability & investment expertise and strong human capital.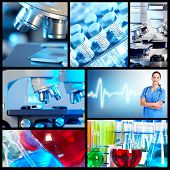 SBI Life Insurance Company Limited
SBI Life Insurance is a joint venture between State Bank of India and BNP Paribas Cardif. SBI owns 74% of the total capital and BNP Paribas Cardif the remaining 26%. SBI Life Insurance has an authorized capital of Rs. 2,000 crores and a paid up capital of Rs 1,000 crores.
Along with its 5 Associate Banks, State Bank Group has the unrivalled strength of over 18,000 branches across the country, arguably the largest in the world.
BNP Paribas Cardif is the life and property & casualty insurance arm of BNP Paribas, one of the strongest banks in the world. BNP Paribas Group, having presence in more than 80 countries ranks highly in Retail Banking, Investment Solutions and Corporate & Investment Banking. BNP Paribas Cardif is one of the world leaders in creditor insurance and its life and non-life insurance units have received an AA rating from Standard & Poor's.
PNB Metlife India Insurance Company Limited
PNB MetLife India Insurance Company Limited (PNB MetLife) is a joint venture between MetLife International Holdings Inc. (MIHI), Punjab National Bank Limited (PNB), Jammu & Kashmir Bank Limited (JKB), M. Pallonji and Company Private Limited and other private investors, with MIHI and PNB being the majority shareholders. PNB MetLife was previously known as MetLife India Insurance Company Limited (MetLife India) and has been present in India since 2001.
PNB MetLife brings together the financial strength of a leading global life insurance provider, MetLife, Inc., and the credibility and reliability of PNB, one of India's oldest and leading nationalised banks.
The vast distribution reach of PNB together with the global insurance expertise and product range of MetLife makes PNB MetLife a strong and trusted insurance provider.
PNB MetLife is present in over 150 locations across the country and serves customers in more than 8,000 locations through its bank partnerships with PNB, JKB and Karnataka Bank Limited.
PNB MetLife provides a wide range of protection and retirement products through its Agency sales of over 10,000 financial advisors and multiple bank partners, and provides access to Employee Benefit plans for over 800 corporate clients in India. With its headquarters in Bangalore and Corporate Office in Gurgaon, PNB MetLife is one of the fastest growing life insurance companies in the country
Kotak Mahindra Old Mutual Life Insurance Company Limited
Kotak Mahindra Old Mutual Life Insurance Ltd is a 74:26 joint venture between Kotak Mahindra Bank Ltd., its affiliates, and Old Mutual.
Kotak Mahindra is one of India's leading banking and financial services organizations, offering a wide range of financial services that encompass every sphere of life. From commercial banking, to stock broking, mutual funds, life insurance and investment banking, the Group caters to the diverse financial needs of individuals and the corporate sector.
Old Mutual is an international long-term savings, protection and investment group. Originating in South Africa in 1845, the Group provides life assurance, asset management, banking and general insurance in Europe, the Americas, Africa and Asia. Old Mutual is listed on the London Stock Exchange and the JSE, among others.
Reliance Life Insurance Company Limited
The company is by far the largest non-bank promoted private life insurer with over 10 million policy holders, a strong distribution network of over 900 branches and over 1,00,000 advisors.
Reliance Life Insurance is a part of Reliance Capital of the Reliance Group. Reliance Capital is one of India's leading private sector financial services companies, and ranks among the top private sector financial services and non-banking companies, in terms of net worth. Reliance Capital has interests in asset management and mutual funds, stock broking, life & general insurance, proprietary investments, private equity and other activities in financial services.
Nippon Life Insurance Company acquired 26% interest in equity share capital of the Company effective October 7, 2011.
Nippon Life Insurance, also called Nissay, with 28% market share is Japan's largest private life insurer. The Company has over 21 million policies in Japan, offers a wide range of products, including individual and group life and annuity policies through various distribution channels and mainly uses face-to-face sales channel for its traditional insurance products. The company is headquartered in Osaka, Japan.
The next list of top 10 best life insurance companies in India includes:
Tata AIA Life Insurance Company Limited
Aviva Life Insurance Company Limited
Shriram Life Insurance Company Limited
Bharti AXA Life Insurance Company Limited
Future Generali Life Insurance Company Limited
IDBI Federal Life Insurance Company Limited
Star Union Dia-chi Life Insurance Company Limited
AEGON Religare Life Insurance Company Limited
Canara HSBC Oriental Bank of Commerce Life Insurance Company Limited
Exide Life Insurance Company Limited
ALSO REFER
List of general insurance companies in India
List of health insurance companies in India
List of general insurance companies in Singapore
List of supplemental insurance providers in the USA
List of insurance companies in Switzerland
List of insurance companies in China
List of insurance companies in France
List of insurance companies in Germany
List of insurance companies in Japan