List of life insurance companies in Australia – Top 10 best life insurance companies in New South Wales, Queensland, South Australia, Tasmania, Victoria and Western Australia for insurance claims and good jobs.
List of top 10 best life insurance companies in Australia
TAL (previously Tower Australia)
They are Australia's leading specialist life insurer and, since 1869, they have been helping people get the insurance cover they need.
As life insurance specialists, they have a very simple ambition – to make life insurance a
well-understood and valued part of people's lives.
Their success in making life insurance more accessible means they now protect over 2.5 million Australians across the following products: Life Insurance, Critical Illness Insurance, Total & Permanent Disability Insurance, Income Protection and Business Expense Insurance.
They are owned by the Dai-ichi Life Insurance Company, Limited – one of the world's largest life insurers and are the 2nd largest insurer in Australia and Australia's largest specialist life insurer.
They protect over 2.3 million Australians, either directly, through a financial adviser or as 'insurer of choice' for some of Australia's largest employers, super funds and master trusts and have over 1400 employees across Australia, dedicated to making life insurance easy for customers every day.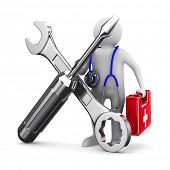 Zurich Australia
More than 1,000 employees around Australia work within Zurich work to help customers understand and protect themselves from risk.
Headquartered in North Sydney, Zurich Financial Services Australia Ltd is the only global financial services company operating in Australia under a single brand in their core lines of General Insurance and Life and Investments business.
Zurich started operations in Australia in 1961 by acquiring the Commonwealth General Assurance Corporation Ltd (CGA), originally of New South Wales and first incorporated in NSW in 1920.
AIA Australia
AIA Australia Limited is an independent life insurance specialist with over 40 years of experience building successful partnerships. One of the country's leading life insurers, AIA Australia offers a range of products that protect the financial health and welfare of more than three million Australians.
AIA Australia is fully committed to helping you build your business now and into the future. Their independent life insurance specialists and not owned by a major bank. By having a partnership philosophy at the core of its business, AIA Australia is focused on building genuine relationships and delivering real value to its business partners.
AAMI Life
AAMI is a leading motor, home, compulsory third party (CTP) and small business insurer.
They deal directly with customers and use innovative business and marketing strategies to provide them with high quality products and excellent customer service.
Today, AAMI has more than 2.5 million policyholders and millions of incoming telephone calls annually. At AAMI, they are absolutely committed to providing you with the highest quality products and the best possible service.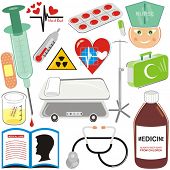 NRMA Insurance
NRMA Insurance operates in NSW, QLD, ACT and TAS as part of Insurance Australia Group (IAG).
IAG is a fully diversified insurance group with operations throughout Australia, New Zealand, Asia and the United Kingdom. It underwrites around $7.8 billion of insurance premiums each year and employs more than 13,000 people.
IAG operates some of Australia's leading general insurance brands including NRMA Insurance, CGU, SGIO, SGIC and Swann Insurance.
NRMA Insurance offers a range of products including comprehensive motor insurance, home and contents insurance, CTP, home security, lifestyle and leisure insurance and business insurance.
Their history dates back to 1925 when the National Roads and Motorists' Association (NRMA) established NRMA Insurance to provide insurance to its members in NSW and ACT. Over the decades, NRMA Insurance has grown strongly to offer a comprehensive range of insurance products.
Allianz Australia
The Allianz Group gives over 78 million people in 70 countries around the world the confidence they need in life's important moments.
In Australia, more than 2 million policy holders rely on them for car insurance, home insurance, travel insurance, CTP, business or life insurance.
The Allianz life plan is straight-forward and affordable life insurance. Their easy to use online system allows you to: Get a quote in under a minute, get an immediate decision on your cover with no medical or blood tests required to apply.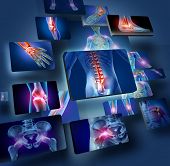 GIO Life
GIO is a leading provider of insurance products such as; car, life, home, CTP in NSW and ACT, boat, caravan, travel, commercial, public liability and workers compensation.
GIO Australia was founded as the Government Insurance Office in 1927. It was set up by the Government Insurance Act of New South Wales to provide workers' compensation insurance under the Workers' Compensation Act of 1926 and to take over activities previously carried on by the NSW Treasury Insurance Branch.
The Act was amended many times over the years to widen its scope, particularly in 1941 to allow the selling of life insurance.
Offering a range of Australian life insurance options, GIO can help to protect your future and that of your family. From Life Protect insurance, which offers a lump sum payment to help secure your family's way of life, to Accidental Injury insurance, which allows you some time to relax and recover in case of an accident.
Macquarie Life
Macquarie Group is a global financial services provider with offices in 28 countries.
Their breadth of expertise covers advisory and capital markets, trading and hedging, funds management, asset finance, financing, research and retail financial services.
The diversity of their operations, combined with a strong capital position and robust risk management framework, has contributed to their 46-year record of unbroken profitability.
At Macquarie Life, they have been recognised by the advice industry with a five-star status award in the Beaton Benchmarks – Life Insurance Intermediaries Study for the seventh consecutive year. Macquarie Life is the only insurer to have achieved this level and consistency of rating.
They also support advisers with their unique HealthConnect service which includes TeleConnect, WebConnect, ClaimsConnect and the Evolve wellness program.
OnePath (ANZ)
OnePath is one of Australia's leading providers of wealth, insurance and advice solutions. They have been helping Australians grow and protect their wealth for over 130 years, previously as Mercantile Mutual and more recently as ING Australia.
Now as a wholly owned subsidiary of Australia and New Zealand Banking Group Limited (ANZ), OnePath operates as part of ANZ's specialist wealth business. ANZ is a leading global and local bank with operations in more than 32 countries including Australia, New Zealand, Asia, the Pacific, the Middle East, Europe and America.
ANZ provides products and services to more than 8 million retail customers worldwide and employs over 48,000 people.
OnePath has a comprehensive range of wealth and insurance products available through financial advisers or direct to customers making it easier for you to find the solution that best suits your needs.
Real Insurance
Real Insurance offers much more than value-for-money insurance products.
When they entered the Australian market in 2005, their goal was to protect the quality of people's lives. They have held to that promise, with products that offer real savings and value, staff who provide real service and a corporate culture that inspires real trust.
Over the past six years, countless customers have joined them and have appreciated the quality, affordable cover on offer from Real Insurance.
ALSO REFER
List of health insurance companies in Australia
List of pharmaceutical companies in Australia
List of medical schools in Australia
List of veterinary schools in Australia
List of dental schools in Australia
List of agricultural companies in Australia